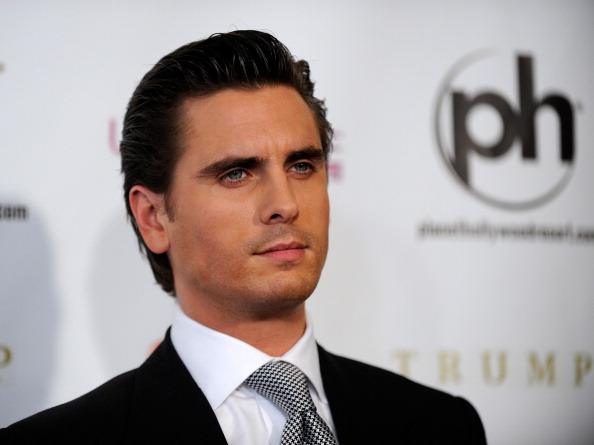 Scott Disick Net Worth – $16 Million
Scott Disick is a 37-year old reality TV star who has a net worth of $19 million. Disick was born on May 26, 1983 in Eastport, New York. His mother, Bonnie and father, Jeffrey, come from a long line of real estate developers. Disick has earned his fame from his appearances on Keeping Up With The Kardashians.
Disick began dating Kourtney Kardashian in 2006. The couple have two children together, Mason Dash, who was born on December 14, 2009 and Penelope Scotland who was born on July 8, 2012. Disick and Kardashian have no intentions of marrying and their relationship is often portrayed as rocky on reality TV.
https://www.instagram.com/p/BH2LjApBWq5/?hl=en&taken-by=letthelordbewithyou
Scott has inherited wealth from his parents and has several business ventures of his own, including restaurants and bars. Much of his wealth is tied to his connection with the Kardashians and his appearances on Kourtney and Khloe Take Miami and Kourtney and Kim Take New York.
In 2014, Scott Disick appeared in the news for posting a fake house in the reality TV series Keeping Up With The Kardashians. Disick and girlfriend/soon-to-be wife recently purchased ex-NFL player Keyshawn Johnson's home in Calabasas (the same neighborhood as Justin Bieber). Prior to that, they lived in a home in Prado De Las Peras, but it was recently revealed that the exterior of their home was altered for television purposes. The speculation behind the change is the two were seeking privacy.
More Kardashian Net Worths…
Kim Kardashian Net Worth
Kourtney Kardashian Net Worth
Rob Kardashian Net Worth
Kanye West Net Worth
Kris Jenner Net Worth
Kylie Jenner Net Worth
Kendall Jenner Net Worth
Lamar Odom Net Worth
Caitlin Jenner Net Worth
https://www.instagram.com/p/BEsF1Gfu3_l/?taken-by=letthelordbewithyou
He's soon to be married (or maybe not) to longtime girlfriend Kourtney Kardashian, who has a net worth of $20 million. The couple has been dating for over ten years and did not consider the idea of marriage until 2014. Rumors around the pending marriage are that due to the fact that Scott lost both of his parents in 2013, Kourtney realized that she is the only family that he has. Seeing how important family is for her, they decided they should be married. There is still a great deal of uncertainty around their marriage. While most tabloids have confirmed they are planning to get married, Kourtney has expressed doubts around the situation due to the recent break up of her parents marriage. If the two are to get married it would put their household net worth at over $32 million.
https://www.instagram.com/p/6q4P6Eu3xj/?taken-by=letthelordbewithyou
Scott Disick's net worth should be in a solid position despite the impending end of his reality television stint. There has been speculation that Disick and Kourtney Kardashian could receive a reality spin off that television series. If that's the case than they will be in a position to increase their net worth. Disick does have a business and real estate background so it's not inconceivable that he begins to build wealth outside of television. Currently, his net worth sits at $19 million. There's no reporting that indicates how much of that is based on his own doing and how much is inherited, but regardless he is sitting on a nice nest egg.