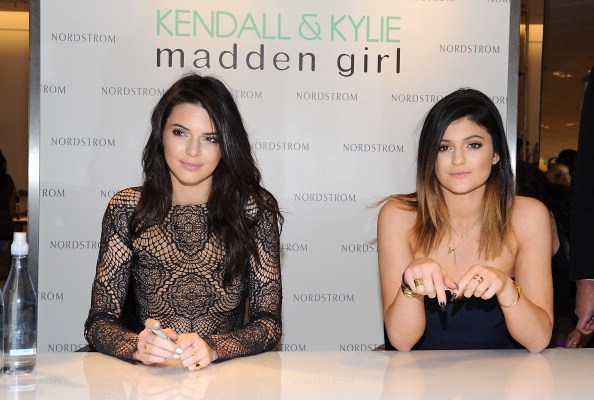 Kylie Jenner, the youngest of the Kardashian sisters is a TV star and model with a reported net worth of $5 million.   Given that she comes from a family of models and television personalities it's no surprise that her star is on the rise, despite much of the controversy over her wardrobe choices as well as plastic surgery she's gotten as such a young age.   Kylie is best knowing for her role in the reality series "Keeping up with the Kardashians."
Kylie's modeling career took off with the Sears clothing line "Crush your style."  In addition to Sears Kylie has been featured in a myriad of photo shoots for magazines such as OK! Magazine and Teen Vogue.   And in September of 2011 Kylie made her first catwalk debut at New York's Fashion Week rocking a black ballerina style dress made by Abbey Dawn.
She's bee known to follow in her bigger sister Kendall's footsteps.  Kendall is currently modeling for various designers and doing runway shows.  She's quickly becoming one of the biggest names in fashion modeling.  Kylie isn't far behind as she was featured in People magazine's beautiful people article in 2010.
Kylie and Kendall hosted red-carpet events for Glee: The 3D Concert Movie and The Twilight Saga: Breaking Dawn – Part 1 in Los Angeles. They also did an interview in the Bing Box at The Hunger Games premiere on March 12, 2012. In addition to her work in print and on screen, she also has a number of endorsements, a beauty line that includes nail lacquers, and multiple clothing lines.
Kylie and Kendall also released a science fiction novel, Rebels: City of Indra which is about two girls with superpowers who embark on a journey. When Kylie and Kendall co-hosted the 2014 Much Music Video Awards, Kylie finally made her acting debut in a promo for the show.  She's also in a relationship with rapper Tyga.
(Photo by Angela Weiss/Getty Images)