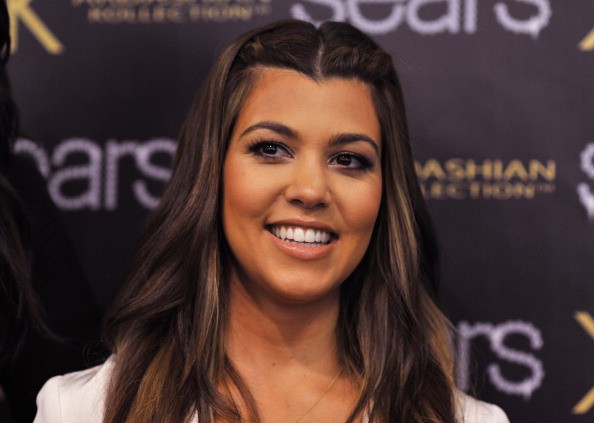 Reality TV, star Kourtney Kardashian's net worth is at an estimated $18 million. Kardashian is also a model and fashion designer. Kourtney was born on April 18, 1979 in Mill Valley California. She is the first of four children born to defense attorney Robert Kardashian and Kris Houghton. Her parents divorced in 1991 but remained friends.
Kourtney attended the Marymount High School in Los Angeles. Following her graduation, she initiated her tertiary studies at Southern Methodist University in Texas but two years later she moved to Tucson, Arizona. As a result, she completed her studies at University of Arizona where she earned a B.A in Theatre Arts and Hispanic Studies.
Kourtney is considered to be the most entrepreneurial of Kardashian sisters. In 2003, she teamed up with her mother to open a children's clothes boutique in California, called Smooch. The store closed in 2009 due to a downturn in the economy.Ever the entrepreneurial woman, Kourtney teamed up with her sisters in 2006 and together they launched their contemporary clothing boutique called DASH.
Kourtney had her first television appearance in a reality series called Filthy Rich: Cattle Drive. However, the real fame came in 2007, when she and her sisters were commissioned by E! Network to do the reality series- Keeping Up With The Kardashians. The series proved to be a huge success and resulted in several spin offs, including Kourtney and Khloe Take Miami, Kourtney and Kim Take New York and Kourtney and Kim Take Miami. Kourtney and her sisters reportedly earn $50,000 per episode for their roles in the series. Kourtney Kardashian is now a household name in America.
In 2010, Kourtney and her sisters released their first book entitled Kardashian Konfidential in which they revealed their deepest darkest secrets. The book made it to the number 4 position on the New York Times Best Sellers list. The sisters released a clothing line for Bebe in Spring of 2010. In that same year, they released a 20 piece jewelry collection for Virgin, Saints and Angels.
Kourtney and her sisters also created the Kardashian Kollection which proved to be successful in America and the United Kingdom. The Kardashians created a line exclusively for the Lipsy clothing store in the United Kingdom which broke sales records for the company. The Kardashian Kollection is also a popular in other UK Stores such as Dorothy Perkins. To date, Kardashian Kollection is the most successful venture for Kourtney and her sisters.
Majoring in theater at University finally paid off for Kourtney. In 2011, she made her acting debut in a single episode of the popular soap opera, One Life to Live.Kourtney along with her sisters have several endorsements contracts including workout DVDs, fragrance line and candles.The reality star and her sisters are the faces of " PerfectSkin".
Kourtney Kardashian's $18 million net worth may also owe to the fact that her father had a net worth of $30 million up until his death. Being the eldest, she may have received a massive trust.  Kourtney's partner is Scott Disick. The couple has been together since 2006 and produced two children from the union.