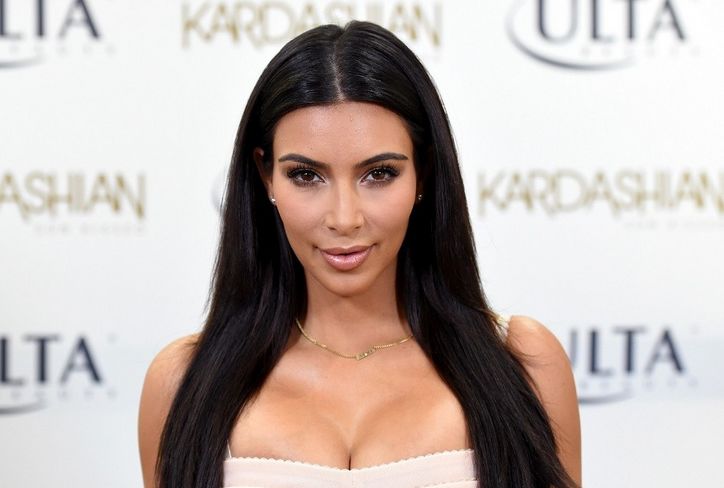 Kim Kardashian West rose to fame in a way that back then may have seemed embarrassing but now has become somewhat the norm in reality land.  Somehow, a sex tape with singer Ray J was sold to adult entertainment company Vivid and released back in 2007.  It was then than Kim Kardashian's $85 million net worth began to grow.  Before 2007 she was known as Paris Hilton's assistant and didn't get much press.  Kardashian would later sue Vivid and settle for a reported $5 million.   However, if it wasn't for that video neither Kim nor her family would be as famous as they are today.
Only a few months after the release of the video, the reality show "Keeping Up with the Kardashians" was released.  The show is now entering its 11th season.  Oddly enough the reality star that Kardashian worked for, Paris Hilton, also had an adult tape that was released to the public.    While Kim has appeared on other reality shows like Dancing With the Stars, Kourtney and Kim Take New York and Kourtney and Kim Take Miami, it's the Keeping Up segment that is responsible for much of her fame.
Kim is also famous for her relationships.  Her second marriage, to basketball player Kris Humphries, was the subject of the highly rated, two-part special Kim's Fairytale Wedding: A Kardashian Event. 72 days after the wedding, which reportedly netted her $18 million in licensing fees, endorsement and broadcast deals, she filed for divorce.  Kim is currently married to rapper Kanye West, whose net worth is nothing to slouch at.  They current have a daughter by the name of North West and Kim is pregnant with the couples' second child.
So how does Kim make her fortune?  Appearances alone net her six figures.   And her many endorsement deals including Carl's Jr, weight loss pills, and even public restrooms fetch her millions.  She also works in fashion, retail, the fragrance world and has also started a fashion boutique with her sisters.    She even cashed in on a video game as well as a book that was full of selfies.  She has millions of Facebook fans, Instagram Fans and Twitter followers and makes money just by tweets alone.
We think that $85 million number could very well reach $100 million in the next decade.
Photo via Jason Merritt/Getty