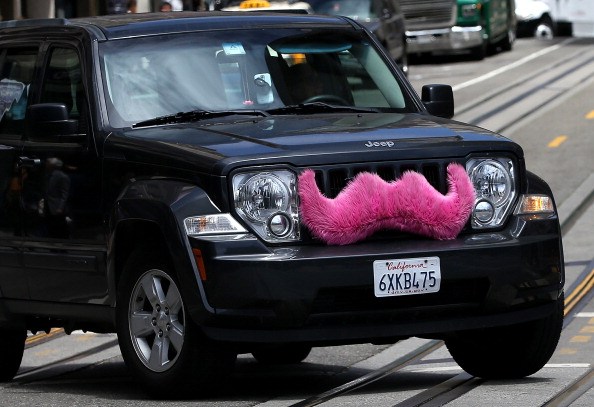 Uber, based in San Francisco, California, is the world's largest and most popular ridesharing service. Available in 45 countries and more than 100 cities worldwide, Uber uses its own smartphone application to connect passengers with drivers of luxury black cars and limos for hire. Customers use the app to request rides, track their reserved vehicle's location, and rate and pay their driver all from their respective smartphone. Founded in March 2009 by Travis Kalanick and Garrett Camp, Uber is valued at more than $15 billion and continues to expand throughout the world. To compete at lower price levels, Uber launched UberTaxi, a partnership with local taxi commissions, and UberX, which offers non-luxury cars like Toyota Prius hybrids. The following is a list of the five companies trying to compete with Uber in the ridesharing market.
5. Haxi
Haxi is an on-demand ridesharing network created by Aleksander Soender, Joonas Kirsebom, and Robert Daniel Nagy in October 2013. Derived from a combination of "hack" and "taxi," Haxi facilitates peer-to-peer ridesharing by enabling passengers who need a ride to request one from available community drivers. Launched in Stavanger, Norway in December 2013, Haxi is expected to become bigger than entire Norwegian taxi force by December of this year.
4. Wingz
Wingz, formerly known as Tickengo, operates a web and mobile-based real-time ridesharing service for airport transportation. Headquartered in San Francisco, California, Wingz was founded by Geoff Mathieux, Jeremie Romand, and Fred Gomez and provides rides to local airports scheduled in advance. As of January 2014, Wingz was arranging more than 1,000 rides per month.
3. Summon
Formerly known as InstantCab, Summon is a mobile application that matches customers needing transportation with either a taxi driver or a personal driver willing to provide a ride. One of California's transportation network companies, Summon is currently available in San Francisco, Oakland, Berkeley, Emeryville, and portions of the South Bay. Founded in 2012 by Aarjav Trivedi, Summon uses flat fares rather than surge pricing on busy times and event days.
2. Sidecar
Based in San Francisco, California, Sidecar is a transportation network company that connects people for shared rides throughout major cities in the United States. Founded by Sunil Paul and Jahan Khanna in January 2012, Sidecar has facilitated more than 10,000 rides since its inception and operated in Seattle, Los Angeles, Philadelphia, Austin, Boston, Brooklyn, Washington D.C., Charlotte, Chicago, San Diego, and Long Beach.
1. Lyft
Lyft, Uber's largest competitor, is a privately held transportation network company based in San Francisco, California. The company's smartphone application facilitates peer-to-peer ridesharing and generally costs about 30 percent less than the price of a similar-length cab ride. After downloading the app and signing in through Facebook Connect, users can request a ride and view their driver's name, info, and ratings–Lyft drivers are distinguished by a fuzzy pink mustache placed on the front of their vehicle. As of April 2014, Lyft operates in 60 U.S. cities.
Photo by Justin Sullivan/Getty Images