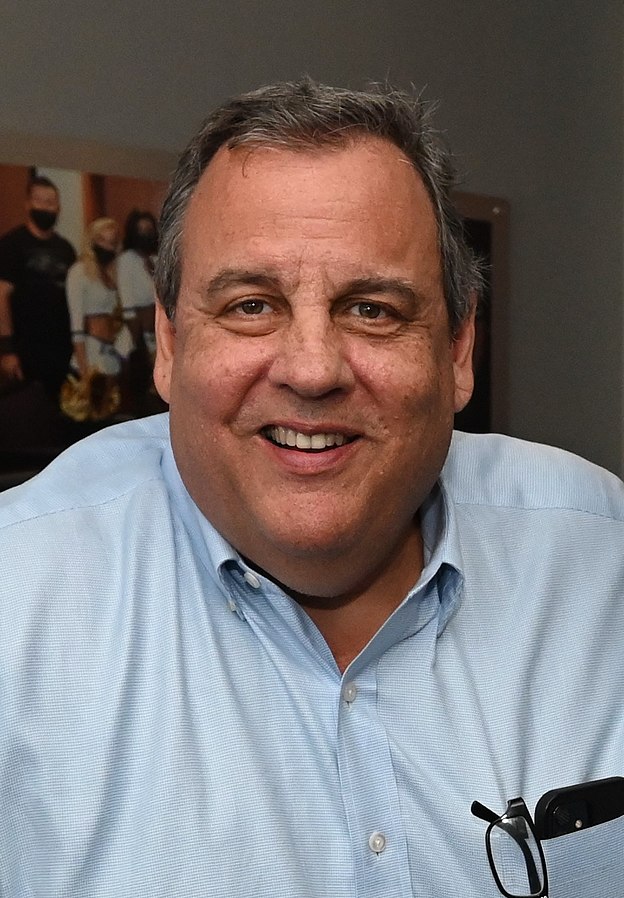 Chris Christie, an American politician and former Governor of New Jersey, has accumulated a significant net worth over his years of public service and involvement in law. As the 55th governor serving from 2010 to 2018, Christie's financial success is attributed to his dedication and passion for the political sphere and his background as a lawyer, political commentator, lobbyist, and former federal prosecutor.
Born on September 6, 1962, in Newark, New Jersey, and raised in Livingston, Christie has been a prominent figure in the political landscape. Estimations of his net worth put him at around $5 million, with his income during his time as governor reaching approximately $175,000 per year. His experience in law and politics undoubtedly adds to his reputation, earning potential, and overall financial success.
It's essential to weigh the various roles, achievements, and contributions that have led to Chris Christie's net worth. As this article delves deeper, it will analyze the factors that have influenced his financial status, showcasing the magnitude of his career and dedication to public service.
Early Life and Education
Chris Christie was born Christopher James Christie on September 6, 1962, in Newark, New Jersey. He grew up in Livingston, New Jersey, where he was an active participant in school activities and sports.
Christie attended Livingston High School and demonstrated leadership skills early on by becoming class president. After high school, Christie enrolled at the University of Delaware, where he earned a Bachelor of Arts degree in Political Science.
During his time at the University of Delaware, Christie became involved in various political organizations. He took part in the youth division of the local Republican Party and developed a strong passion for politics.
Christie went on to pursue a law degree at Seton Hall University School of Law, from which he graduated in 1987. Following his graduation, he was admitted to the New Jersey Bar Association, marking the beginning of his legal career.
Both his early life and education played a significant role in shaping Christie's political ambitions and future success. His journey from a young leader in high school to a respected lawyer and eventually the 55th Governor of New Jersey, demonstrates the impact of his formative years and education on his life trajectory.
Political Career
New Jersey Governor
Chris Christie served as the 55th Governor of New Jersey from 2010 to 2018. He is a member of the Republican Party and began his term in January 2010. During his time as governor, Christie focused on key issues such as education reform, budget cuts, and pension reform. He gained a reputation for his no-nonsense and sometimes confrontational leadership style. Under his watch, New Jersey experienced a reduction in state spending and an increase in private-sector employment.
2016 Presidential Election
In the 2016 U.S. Presidential election, Chris Christie announced his candidacy for the Republican nomination. However, his presidential campaign was not as successful as he had hoped. Despite participating in several debates and campaigning across the country, Christie struggled to gain traction within the crowded Republican field. He ultimately suspended his campaign in February 2016 after a disappointing showing in the New Hampshire primary.
Trump Administration
After suspending his presidential campaign, Christie became an advisor and supporter of then-candidate Donald Trump. Upon Trump's election as President, Christie was named the initial chairman of the President-elect's transition team, where he was responsible for organizing and overseeing the transition process. However, in November 2016, Christie was replaced by Vice President-elect Mike Pence, and his role with the Trump administration shifted to a more informal advisory capacity. During his time as an advisor, Christie focused on issues such as criminal justice reform and the opioid epidemic.
In summary, Chris Christie's political career began as a U.S. Attorney, followed by two terms as Governor of New Jersey, an unsuccessful run for the Republican nomination in the 2016 presidential election, and a brief role as an advisor in the Trump administration. As of 2023, Chris Christie's net worth is estimated at $16 million.
Chris Christie's Net Worth
Sources of Income
Chris Christie, the former Governor of New Jersey, is an American politician and attorney with a net worth of approximately $5 million. During his tenure as Governor from 2010 to 2018, Christie earned an annual salary of $175,000.
Alongside his work in politics, Christie has had a varied career in law and as a lobbyist. He worked as George W. Bush's campaign lawyer during the 2000 presidential election, which also contributed to his income and overall net worth.
In recent years, Chris Christie has transitioned to a role as a political commentator, which offers another source of income to maintain and potentially increase his net worth.
Assets
While specific details on Chris Christie's assets are not publicly available, it's reasonable to assume that his net worth is composed of multiple components, such as:
His earnings as Governor of New Jersey and prior roles in law and lobbying.
Real estate property holdings, likely including a primary residence and potentially other investment properties.
Savings and investments in stocks, bonds, or other financial instruments that contribute to his wealth.
Additional assets, such as vehicles and personal belongings, which hold value.
Given his extensive career in politics and law, as well as his work as a political commentator, Chris Christie's $5-million net-worth stems from a combination of salary, investments, and assets accumulated over time.
Philanthropy and Public Image
Chris Christie, former Governor of New Jersey and an influential figure in American politics, has been involved in numerous charitable activities throughout his career. As part of his public service, he focused on initiatives such as Hurricane Sandy relief efforts, support for education reform, and combatting drug addiction.
After Hurricane Sandy devastated the East Coast in 2012, Christie worked closely with the federal government and private sectors to secure funds for rebuilding New Jersey's communities. He also collaborated with various non-profit organizations to provide aid to affected families and businesses. Through these efforts, the state was able to recover and rebuild in the years that followed.
In the realm of education, Christie played a significant role in supporting reform policies aimed at improving New Jersey's public schools. He advocated for the expansion of charter schools, the implementation of merit-based teacher evaluations, and a focus on closing the achievement gap between different student populations. These policies aimed to provide better educational opportunities for all children in the state.
Additionally, Christie has been vocal about the issue of drug addiction, emphasizing the importance of treatment and prevention programs rather than punishment for nonviolent offenders. As governor, he increased funding for drug courts and launched the "Reach NJ" campaign, which aimed to raise awareness about the state's addiction services and support resources.
Throughout his career, Chris Christie's philanthropic activities and public image have been characterized by his dedication to addressing pressing social issues and improving the lives of his constituents. As a result, he has left an indelible mark on both the state of New Jersey and the American political scene.
Controversies and Legal Issues
Chris Christie, former Governor of New Jersey, has faced several controversies and legal issues throughout his political career. One of the most infamous scandals was the Bridgegate incident, where his associates closed lanes on the George Washington Bridge to create a traffic nightmare in the town of Fort Lee. The motive was allegedly to punish the town's mayor for not endorsing Christie's re-election campaign.
There are other controversies surrounding Chris Christie, such as accusations of misusing his expense account. Reports suggest that he grossly abused the fund for personal use during his time as governor. Additionally, there have been disputes over his management of relief funds after Hurricane Sandy, which some claimed were inappropriately allocated.
Another incident involved the hiring of county sheriff deputies without proper background checks, which led to the manufacturing of fake police badges by a "prominent donor" to Christie's campaign. This legal issue raised questions about Christie's oversight and responsibility in the appointment of law enforcement personnel.
During Christie's tenure, New Jersey also faced a significant number of credit rating downgrades, which critics have attributed to his administration's fiscal management. Furthermore, Christie's lobbying firm, Christie 55 Solutions LLC, has reportedly earned $1.3 million in its first year. While this may contribute to his net worth, it also raises questions about potential conflicts of interest and ethical concerns in the world of lobbying.
Despite these controversies and legal issues, Chris Christie remains a prominent figure in the American political landscape. In 2009, he estimated his net worth to be $3.8 million, which may have grown since that time due to various investments and business ventures.