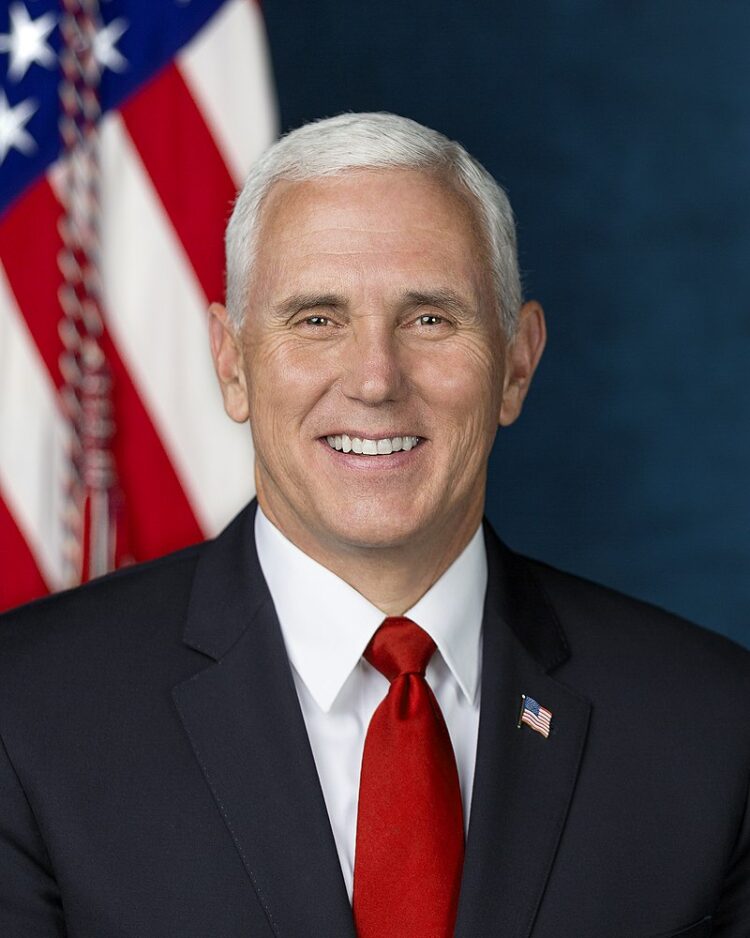 Mike Pence, the former Vice President of the United States, has garnered significant attention throughout his political career. One aspect of his life that has piqued public curiosity is his net worth, which is estimated to be around $4 million. Though Pence earned a salary of $235,100 as vice president, he still ranks near the bottom of Trump's former cabinet members in terms of personal wealth.
Before venturing into politics, Pence was involved in various endeavors that contributed to his wealth accumulation. However, some financial decisions, such as holding onto his stake in Kiel Bros. Oil Co. for too long, negatively impacted his net worth. The situation might have been different had he sold it sooner.
As Mike Pence makes headlines with his recent announcement to join the presidential race, understanding his financial journey and net worth becomes an intriguing subject for the public. Examining his wealth can also provide insights into his background, priorities, and the factors that have influenced his political career.
Early Life and Education
Michael Richard Pence was born on June 7, 1959, in Columbus, Indiana. He was one of six children born to Edward and Nancy Pence. His father was a U.S. Army veteran and operated a gas station business, while his mother was a homemaker.
Pence attended Columbus North High School, where he developed an interest in politics and volunteered for the Bartholomew County Republican Party. He later went on to earn a Bachelor of Arts degree in History from Hanover College in 1981. During his time at Hanover, Pence solidified his commitment to conservative ideals and was an active member of the College Republicans.
In 1986, Pence pursued a law degree and graduated with a Juris Doctor (J.D.) from Indiana University Robert H. McKinney School of Law. After completing his education, Pence practiced law and worked as a private attorney for several years before entering the world of politics.
Political Career
Mike Pence began his political career in 2000 when he was elected to the U.S. House of Representatives from Indiana's 2nd congressional district. He served in this position for six years before moving to Indiana's 6th congressional district, where he represented Indiana in Congress until 2013. Throughout his tenure, Pence was known for his strong conservative stance on various issues.
In 2013, Pence became the 50th Governor of Indiana, serving in this role until 2017. As Governor, he focused on economic policies to promote job growth and lower taxes, as well as educational reforms and investment in infrastructure. Under his leadership, Indiana experienced economic growth, but it also faced controversies, particularly on social issues.
Pence's national prominence grew when he joined the Republican ticket as Donald Trump's vice-presidential candidate in the 2016 U.S. Presidential Election. The duo won the election, and Pence served as the Vice President of the United States from 2017 to 2021. During his time as Vice President, Pence played a crucial role in advancing the administration's policies and was a loyal supporter of President Trump.
Mike Pence's political career continued in 2023 when he announced his candidacy for the Republican nomination in the upcoming U.S. Presidential Election. The former Vice President's experience and conservative values position him as a strong candidate for the race.
Net Worth Overview
Mike Pence, the former Vice President of the United States, has a net worth estimated at around $4 million. Prior to serving as Vice President under President Donald Trump, Pence's financial situation was modest, with some sources claiming he was nearly destitute.
During his tenure as Vice President, Pence earned a salary of $235,100, but he ranked near the bottom of Trump's former cabinet members in terms of net worth. One factor that could have affected his net worth was his stake in Kiel Bros. Oil Co., which he might have been able to sell for a higher value had he done so sooner.
Before his political career took off, Pence practiced law and worked as a radio talk show host. He also served as a congressman and governor of Indiana, which added to his financial portfolio over the years. However, his net worth is significantly lower than that of some other politicians, who have made millions through various business ventures and investments.
It's essential to keep in mind that net worth estimates often vary by source, and actual net worth can fluctuate depending on factors like investments, market fluctuations, and financial activities. Neither the net worth nor the financial history of a politician should be interpreted as an endorsement or criticism of their skills, abilities, or policies.
Increase in Net Worth During Political Tenure
Vice Presidency
During his time as the Vice President, Mike Pence's net worth reportedly increased. It was estimated at $1 million after deducting his student loan debt. This could have been much higher if he had sold his stake in Kiel Bros. Oil Co. sooner, as reported by Forbes in 2004.
As the Vice President, Pence's finances were affected by government pensions. These pensions, which will likely pay him at least $85,000 per year for the rest of his life, are worth a combined $1.2 million. This significantly contributed to Pence's net worth.
Post-Vice Presidency
Information regarding Mike Pence's net worth in the post-vice presidency period is not available at the moment since he only left the office in January 2021. As his career progresses, it is expected that his net worth may continue to grow due to various opportunities, including speaking engagements, consulting, and potential book deals.
Assets and Investments
Real Estate
Mike Pence's net worth is estimated to be around $1 million to $4 million. While many politicians have significant real estate holdings, Pence does not currently own a home. It is important to note that when comparing his assets to those of other politicians, his real estate portfolio is minimal.
Stocks and Bonds
Pence's investments primarily consist of index funds and cash holdings. He reportedly has around $65,000 in index funds and $15,000 in his bank account. Here is a summary of his investments:
Index funds: $65,000
Cash holdings: $15,000
While Mike Pence does not have an extensive portfolio when it comes to stocks and bonds, his investments in index funds provide a more stable and diversified option for growing his net worth over time. It is important to remember that his assets and investments may have changed since reporting, but this information provides a general insight into his financial position during his time as Vice President.
Charitable Donations and Philanthropy
Mike Pence's net worth is estimated at around $1 million after deducting his student loan debt, putting him in a somewhat modest financial position compared to other politicians of similar stature. However, it is difficult to find definitive information regarding Pence's exact charitable donations and philanthropy activities, as this information is not publicly available.
Despite this lack of comprehensive data, it is possible to draw some conclusions based on Pence's financial disclosures throughout his political career as well as his public actions. Pence, throughout his political career, has demonstrated a commitment to supporting various causes and organizations, often aligning with his conservative values.
During his time as Governor of Indiana, Pence supported several state-based charitable initiatives. He endorsed and advocated for causes related to mental health, addiction, and veteran affairs. While it is unknown how much he personally contributed to these causes, it is evident that Pence used his political platform to raise awareness and secure funding for these initiatives.
Additionally, Pence has displayed public support for religious organizations and faith-based charities. However, the specifics of his charitable contributions to these organizations remain unclear.
In conclusion, while information about Mike Pence's personal charitable donations may be limited, it is essential to recognize his commitment to supporting various causes throughout his political career.