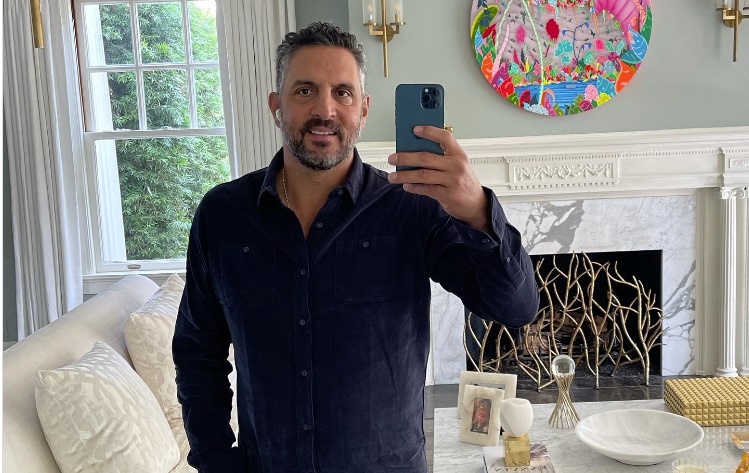 Mauricio Umansky, a prominent figure in the world of luxury real estate, has an impressive net worth of $100 million. Born in Mexico on June 25, 1970, Umansky's journey from humble beginnings to becoming a renowned real estate mogul is truly fascinating. While many people may recognize him as the husband of reality television star Kyle Richards, Umansky has carved out a successful career of his own as a real estate developer and philanthropist.
His meteoric rise in the industry can be attributed to his keen business acumen, dedication, and hard work. As the founder of The Agency, Umansky has built a real estate empire specializing in high-end properties and catering to an elite clientele. This success is also highlighted in the Netflix show Buying Beverly Hills, which brings Mauricio's agency into the spotlight. Undeniably, his talent for sealing deals and managing a thriving business has played a significant role in amassing his substantial net worth.
Early Life and Career
Mauricio Umansky was born on June 25, 1970, in Mexico. Raised in a stable environment by his parents, Umansky grew up alongside his siblings, forming a strong bond with his family. In his early life, he focused on education and developing the skills that would later contribute to his success in the business world.
Umansky entered the real estate industry and quickly became a prominent figure, accumulating wealth and recognition. In 2011, he founded The Agency, a high-end real estate company based in California. Under his leadership as CEO, The Agency has grown significantly and is now associated with luxury properties and upscale clientele.
Throughout his career, Umansky has showcased an exceptional ability to combine his knowledge of the real estate market with exceptional sales and negotiation skills. This unique combination has been a driving force behind his impressive list of achievements and outstanding performance in the industry. The Agency's success has garnered media attention and led to the spotlight on Umansky's professional life.
Net Worth
Mauricio Umansky has amassed a significant fortune over the years, with a net worth of around $100 million. His yearly salary is estimated to be over $6.73 million, a testament to his outstanding work and dedication to his enterprise. It's essential to note that these figures are not carved in stone and may vary depending on different sources and calculations.
Personal Life
Umansky is married to actress and reality television star Kyle Richards. Their relationship has made them a power couple in the world of celebrity and entrepreneurship, adding to Umansky's prominence. Together, they have a loving family that includes their children and demonstrates a strong commitment to one another.
Divorce Rumors
As with any couple constantly in the public eye, Umansky and his wife have not been immune to rumors speculating about their personal life, including whispers of a possible divorce. However, these rumors have been regularly debunked, with both Umansky and Richards continuing to show their unwavering support and love for each other. This enduring bond is a clear indication of their commitment to maintaining their relationship, even in light of the challenges faced by high-profile couples.
Establishing The Agency
Mauricio Umansky, a successful real estate agent, founded The Agency in 2011. Prior to this, he had worked at a boutique firm in Beverly Hills called Hilton & Hyland, which he co-owned with his brother-in-law, Rick Hilton. The Agency has since grown to become a leading luxury brokerage firm, handling high-profile transactions and representing a wide variety of clients.
Notable Transactions
Under Umansky's leadership, The Agency has made several significant transactions in the real estate world. Some of these include selling multi-million dollar properties and managing over $350 million worth of property inventory. One prominent example is a house listed for sale at a whopping $68.5 million.
These successful transactions have contributed to The Agency's impressive growth. In fact, it was once recognized by The Wall Street Journal as the #3 agent in the United States and #1 in California, further solidifying Umansky's reputation in the industry.
Philanthropy
In addition to his accomplishments in the real estate business, Mauricio Umansky is also known for his philanthropic efforts. The Agency is actively involved in several charitable initiatives, supporting causes such as The Children's Hospital of Los Angeles and Habitat for Humanity. By giving back to the community, Umansky demonstrates his commitment to not only his professional success but also his desire to make a positive impact on society.
Top Real Estate Sales
Mauricio Umansky, a Mexican real estate developer and reality television personality, has an impressive track record in the world of high-end property sales. His career has earned him a net worth of approximately $100 million, thanks largely to several notable real estate deals.
One of Umansky's most famous sales was the iconic Playboy Mansion, the first property in Los Angeles to be priced over $100 million. This deal solidified his reputation as a top real estate agent capable of handling significant transactions while maintaining a high level of discretion and professionalism.
Another noteworthy deal involved the Walt Disney Estate, another prestigious property that attracted international attention. Umansky's extensive experience and strong network within the industry played a crucial role in successfully brokering these high-profile sales.
Umansky's clientele also includes numerous prominent celebrities and athletes such as Michael Jackson, Michael Jordan, and Prince. Working with such high-profile individuals has allowed him to build a solid reputation in the luxury real estate market, leading to consistent sales and prosperous business ventures.
His real estate firm, The Agency, co-founded with Billy Rose, has achieved an impressive $41 billion in total sales volume. This success stems from Umansky's dedication to providing first-class service, expert negotiation skills, and an in-depth understanding of the high-end property market.
Thus, it is no exaggeration to say that Mauricio Umansky's top real estate sales have played a significant role in establishing his overall net worth and expanding his professional reputation within the industry.
Mauricio Umansky's Properties
Mauricio Umansky is a highly successful real estate developer, having made a name for himself in both the residential and commercial sectors. His impressive portfolio includes a range of high-end properties and has earned him a net worth of $100 million.
Residential
Umansky's residential property dealings have involved big names and iconic estates. For example, he was involved in the sale of the Playboy Mansion, the first house in Los Angeles, California, to be priced over $100 million. Additionally, he has represented stars such as Michael Jackson, Michael Jordan, and Prince in their home-buying ventures.
His brokerage, The Agency, is known to sell more than $150 million worth of property every year on average. Some of the most notable residential properties associated with Mauricio Umansky include:
The Playboy Mansion: Sold for over $100 million
The Walt Disney Estate: Another high-profile property in Los Angeles
Celebrity homes: Representing icons like Michael Jackson, Michael Jordan, and Prince
Commercial
Mauricio Umansky's commercial property dealings have also contributed to his impressive net worth. He is the CEO of The Agency, a top-tier realty firm that has become the focus of the new reality show "Buying Beverly Hills." This firm specializes in luxury commercial properties in addition to the high-end residential properties they are known for.
Some of the most notable commercial properties and real estate achievements associated with Mauricio Umansky and The Agency include:
Luxury commercial properties: The Agency deals in a wide range of luxury commercial properties, catering to the needs of various industries, from retail to office spaces.
High-profile clientele: The Agency has an extensive list of high-profile clientele, further cementing Mauricio's reputation as a successful real estate mogul.
"Buying Beverly Hills": The Netflix show focusing on The Agency's dealings, starring Mauricio alongside his daughters, Farrah and Alexia.
Mauricio Umansky's continued success and expertise in the residential and commercial property sectors contribute to his extraordinary net worth, making him one of the leading figures in the world of luxury real estate.
Awards and Recognition
Mauricio Umansky, a renowned real estate developer and reality television personality, has gained a considerable amount of recognition in his industry due to his unique business style and achievements. As the CEO and founder of The Agency, a high-end real estate company, Umansky's visionary approach to real estate has earned him numerous accolades within the field.
Under Umansky's leadership, The Agency has been recognized with several prestigious awards and honors. Some of these accolades include being listed among the top residential brokerages in Los Angeles by the Los Angeles Business Journal and being featured in multiple high-profile publications like the Wall Street Journal and Forbes. These recognitions are a testament to Umansky's ability to revolutionize the luxury real estate market while maintaining a strong reputation for professionalism and excellence.
In addition to the accomplishments of The Agency, Mauricio Umansky has personally received several awards for his outstanding contributions to the real estate industry. Named among the "Top 100 Most Influential Real Estate Agents" by the Los Angeles Business Journal, Umansky has a well-established standing within the luxury property market. Furthermore, he has been featured on several popular television programs, such as CNBC's "Secret Lives of the Super Rich" and Netflix's "Buying Beverly Hills," which have showcased his impressive portfolio and unique business model.
It is essential to note that Mauricio Umansky's dedication and hard work extend beyond his professional life. He is also an active philanthropist, supporting numerous charitable organizations and causes. His humanitarian contributions have positively impacted countless lives and communities, further attesting to his commitment to making a difference inside and outside the realm of real estate.
Personal Life
Family
Mauricio Umansky is married to Kyle Richards, a reality television star known for her appearance on "The Real Housewives of Beverly Hills." The couple got married in 1996 after meeting in 1994. They have three daughters together: Alexia (born 1996), Sophia (born 2000), and Portia (born 2008).
Interests
Mauricio is a successful real estate agent who enjoys spending time with his family, traveling, and pursuing various outdoor activities. He is also known to have a passion for luxury cars and collecting art pieces, which reflect his refined taste and successful career.