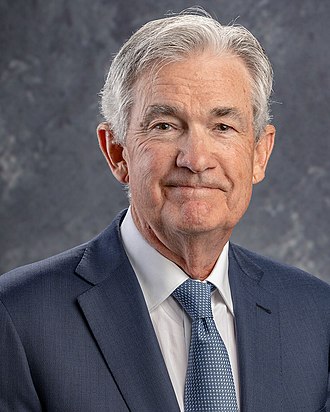 Jerome Powell, currently serving as the 16th chair of the Federal Reserve since 2018, has become a prominent figure in the world of finance. Born on February 4, 1953, in Washington, D.C., Powell's background as an attorney and investment banker has played a significant role in his journey to becoming the first investment banker to chair the Federal Reserve. With his unique experience and expertise, he has amassed a considerable net worth, making him an interesting subject of discussion.
According to reports, Powell's net worth is estimated to be around $50 million. This impressive wealth has been accumulated through his years of work in the private sector, particularly during his time as a partner at the Carlyle Group, a prestigious private equity firm. As the wealthiest Fed chair nominee since 1948, his financial success reflects his long-standing and impactful career in the world of finance.
With his term as chairman of the Federal Reserve set to end in 2022, it's essential to gain an understanding of how Jerome Powell achieved his remarkable net worth. From his humble beginnings to his rise as a top central banker, Powell's journey offers valuable insights into the financial landscape and the responsibilities of the Federal Reserve Chair.
Early Life and Education
Jerome Hayden "Jay" Powell was born on February 4, 1953, in Washington, D.C. He grew up in a family with five siblings, as one the six children of Patricia and Jerome Powell, an attorney.
Powell started his higher education journey at Princeton University, where he earned a degree in politics in 1975. During his time at Princeton, he focused on various subjects, demonstrating his intellectual curiosity and capacity for broad learning.
After completing his undergraduate degree, Powell pursued legal studies at Georgetown University Law Center. There, he served on the Georgetown Law Journal, where he honed his skills in writing, research, and critical analysis. Powell eventually graduated with a Juris Doctor degree in 1979.
His education at both Princeton University and Georgetown University Law Center laid the foundation for his successful career as a lawyer and investment banker, ultimately leading him to become the 16th chair of the Federal Reserve System.
Career Path
Banking and Private Equity
Jerome Powell began his career in finance at Salomon Brothers in 1981, where he worked as a lawyer. He later moved on to Davis Polk & Wardwell from 1981 to 1983, and then joined Werbel & McMillen from 1983 to 1984. Between 1984 and 1990, Powell worked at Dillon, Read & Co., an investment bank, where he focused on financing, merchant banking, and mergers and acquisitions. He eventually rose to the position of vice president.
Powell left the investment banking world in 1997 to join The Carlyle Group, a private equity firm. There he served as a partner managing director until 2005.
Government Service
Jerome Powell's first stint in government came under President George H.W. Bush. He served as Assistant Secretary for Domestic Finance at the Department of the Treasury from 1990 to 1992. Powell then served as Undersecretary of the Treasury for Finance from 1992 to 1993, followed by a brief return to the private sector with Bankers Trust until 1995.
Federal Reserve
In 2012, Powell was nominated to the Federal Reserve's Board of Governors by President Barack Obama. He took the position on May 25, 2012. As a member of the board, he participated in the Federal Open Market Committee (FOMC), which deals with monetary policy decisions.
In 2017, President Donald Trump nominated Powell to succeed Janet Yellen as the Federal Reserve Chair. He took office on February 5, 2018. As Fed Chair, Powell is responsible for overseeing the nation's central bank, ensuring the stability and growth of the US economy.
Net Worth and Wealth
Salary as Federal Reserve Chair
Jerome Powell, the 16th Chair of the Federal Reserve, has held his position since February 2018. While the specific salary for this role may not be publicly disclosed, it can be inferred that he earns a substantial income from this prestigious position.
Investments and Assets
Powell's net worth is primarily comprised of his investments and assets. In addition to his income from the Federal Reserve, he has accumulated significant wealth throughout his career as an attorney, investment banker, and former partner at Carlyle Group. According to financial disclosure documents from 2019, Powell's net worth ranges from $17.7 million to $54.9 million.
The Federal Reserve Chairman's wealth is derived from various sources, such as:
Investments in stocks and bonds
Real estate holdings
Retirement accounts and pensions
Other financial assets
Born on February 4, 1953, in Washington, D.C., Powell became the first investment banker to chair the Federal Reserve. With his extensive background in finance and banking, it's no surprise that his net worth has been substantial throughout his career.
Political Influences and Appointments
Jerome Powell's path to becoming the Chair of the U.S. Federal Reserve was influenced by a variety of political figures and appointments. In 1992, Powell was nominated by President George H. W. Bush to serve as the Under Secretary of the Treasury for Domestic Finance. During his tenure, Powell oversaw the investigation and sanctioning of Salomon Brothers in response to a scandal involving the submission of false bids for a United States Treasury security.
Before his appointment to the Federal Reserve, Powell was a visiting scholar at the Bipartisan Policy Center, where he focused on federal and state fiscal issues. His bipartisan background became instrumental in gaining support from both Republicans and Democrats. In 2012, President Barack Obama nominated Powell to the Federal Reserve Board of Governors, and he was confirmed by the Senate in 2012.
Powell's most significant political appointment came in 2017 when President Donald Trump nominated him to serve as the Chair of the U.S. Federal Reserve. Despite being a Republican, Powell's nomination was viewed as a sign of continuity as he replaced Janet Yellen, who was appointed by President Barack Obama. His past work with the Bipartisan Policy Center was seen as an asset for his role, as it signaled his ability to work with both major political parties.
During his confirmation process, Powell faced the Senate Banking Committee and received broad support. Critics, however, raised concerns about his wealth and questioned whether he could relate to the everyday struggles faced by typical Americans. Powell's wealth was estimated to be between $19.7 million and $55 million at the time of his nomination.
Since his appointment, Powell has maintained a fairly neutral tone to navigate a tense political environment. He has faced criticism from President Trump, who accused him of being too cautious in lowering interest rates. Conversely, Powell has received praise from President Joe Biden, who has expressed confidence in the Federal Reserve's ability to manage the U.S. economy. Throughout his tenure, Powell has focused on maintaining the independence of the Federal Reserve, while also carefully navigating political influences from both sides of the aisle.
Monetary Policy and Interest Rates
Economy Management
Jerome Powell, the Federal Reserve Chairman, plays a crucial role in managing the United States economy through monetary policy decisions. Based in Washington, D.C., the central bank works to maintain stability and growth within the financial markets and broader economy.
Inflation and Employment
A key aspect of Powell's responsibility as Federal Reserve Chairman is to balance inflation and unemployment. The central bank aims to achieve "price stability" and "full employment," which involve carefully managing interest rates to stimulate or contain economic growth as required. Adjusting interest rates can influence borrowing practices among individuals, businesses, and financial institutions, ultimately impacting the broader economy.
Quantitative Easing
During periods of economic stress, the central bank can implement unconventional monetary policies, such as quantitative easing (QE), to inject capital into financial markets. While Jerome Powell has not directly overseen a period of quantitative easing, the Federal Reserve has used this strategy in the past when conventional methods, like lowering interest rates, may not have been sufficient.
Financial Markets and Institutions
As head of the Federal Reserve, Powell has an essential influence on financial markets and institutions, including Wall Street. Through open market operations and other tools, the central bank affects the cost of borrowing and the conditions of financial markets. These actions can, in turn, have a significant impact on investments, stock prices, and overall market sentiment. By shaping the financial environment, Powell and the Federal Reserve contribute to overall economic health and growth.
Public Perception and Media
Jerome Powell's net worth has been a topic of interest in the media since his appointment as the Chair of the U.S. Federal Reserve. His career in finance made him the wealthiest Fed chair nominee since 1948, with a net worth estimated between $19.7 million and $55 million at the time of his nomination, according to The Washington Post.
In an NPR news conference, Powell highlighted the importance of transparency and communication when it comes to the Federal Reserve's actions. His openness in discussing the economy and financial policies has earned him respect among both financial experts and the general public. Powell's active presence on Twitter further amplifies his messages and updates on the Federal Reserve's decisions.
A Gallup Survey conducted during Powell's tenure as Federal Reserve Chairman revealed a favorable public perception. The survey found that most Americans view the Fed's actions under Powell's leadership as beneficial for the economy. His approval ratings have remained consistently high, showcasing the confidence people have in his abilities to guide the U.S. economy.
In addition to news coverage and social media, Jerome Powell has appeared in various interviews, conferences, and panel discussions to address concerns and share his insights on the U.S. economy. As a result, he has emerged as a prominent figure in the financial world, with his views and opinions closely followed by media outlets and the public alike.
Overall, the public perception and media coverage of Jerome Powell's net worth have been largely positive, focusing on his expertise, transparency, and effective communication as the chair of the Federal Reserve.
Personal Life
Jerome Powell was born on February 4, 1953, in Washington, D.C. He is married to Elissa Leonard, and together, they have three children. The family currently resides in Chevy Chase Village, Maryland, a suburb of Washington, D.C.
As the first investment banker to chair the Federal Reserve, Powell's career in finance has significantly contributed to his net worth, estimated to be around $50 million. This wealth made him the richest Fed chair nominee since 1948 at the time of his nomination.
Elissa Leonard is accomplished in her own right, with a career as a film producer and chair of the Village Board in Chevy Chase Village. She has been actively involved in overseeing the community's affairs, maintaining the area's quality of life, and addressing resident concerns.
The Powells are known for their strong family values and philanthropic spirit. They strongly emphasize the importance of education, as Jerome Powell is a Princeton University and Georgetown Law alumnus, while Elissa Leonard has a bachelor's degree from Harvard and received a Masters in Public Administration from American University.
In their spare time, the Powell family is engaged in various outdoor activities such as hiking, biking, and skiing. They also support local community organizations, embodying their civic-mindedness and dedication to giving back to their community.
Legacy and Impact on the Federal Reserve
Jerome Powell, the current Federal Reserve Chair, has made a significant impact on the central bank during his tenure. Appointed by President Trump in 2018, Powell succeeded Janet Yellen, becoming the first non-economist to hold the position since 1987. His experience as a lawyer and investment banker brought a fresh perspective to the role, and his considerable net worth, estimated at around $50 million, made him one of the wealthiest Fed chairs in history.
Under Powell's leadership, the Federal Reserve has navigated various economic challenges, including the COVID-19 pandemic. Unlike his predecessor, Powell has focused less on following strict economic models and more on analyzing real-world data to make decisions. This approach, combined with a commitment to transparency and communication with the public, has earned him respect and trust from both fellow central bankers and the financial markets.
In 2021, President Biden nominated Powell for a second term, citing his "strong leadership" and the "need for stability and independence at the Federal Reserve." Powell's reappointment to another four-year term highlights his success in fostering bipartisan support, as he continuously worked to build consensus among policymakers and remain politically neutral.
Some notable achievements during Powell's tenure include:
Implementing a flexible average inflation targeting strategy, which allows inflation to run slightly above 2% for some time in order to achieve longer-term price stability.
Promoting greater financial stability by overseeing the implementation of stress tests and increasing capital requirements for large banks.
Actively advocating for policies addressing income inequality and climate change, drawing attention to the central bank's role in addressing these issues.
Powell's legacy as a Federal Reserve Chair will likely be remembered for his measured and pragmatic approach to monetary policy, much like his predecessor Alan Greenspan. His ability to balance economic growth and price stability, foster collaboration, and maintain the central bank's independence will continue to guide the Federal Reserve into the future.