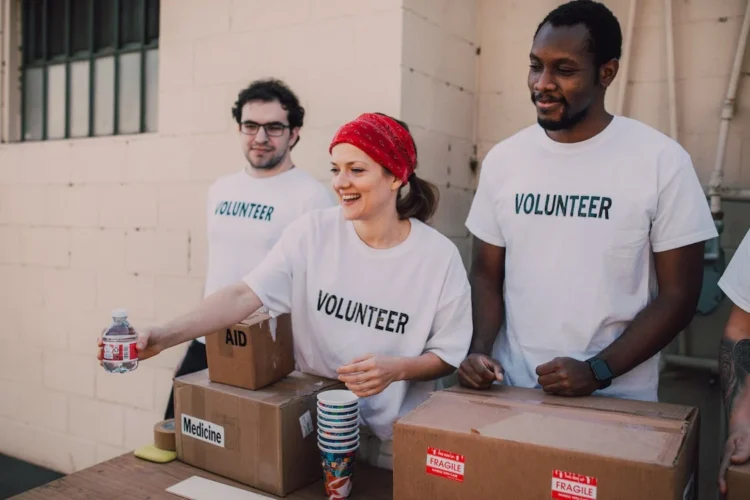 Donating to charities is an act of goodwill that helps support various causes around the world. However, not all charities operate with the best intentions or use donations efficiently. It's crucial for donors to be aware of the worst charities to donate to, as these organizations do not devote the majority of the funds received to their supposed cause, often misusing or funneling finances elsewhere. This article aims to shed light on such charities and provide readers with valuable information to make educated decisions when choosing where to donate.
While there are thousands of reputable charities that genuinely make a positive impact on society, some organizations have been criticized for their mismanagement of funds, lack of transparency, or even fraudulent activities. Among these, Cancer Fund of America, Kids Wish Network, and Firefighter's Charitable Foundation are some examples of charities with highly questionable practices.
By identifying and raising awareness about the worst charities to donate to, we hope to help donors make more informed choices, so that their hard-earned money can genuinely contribute to creating a better world for those in need.
Identifying Worst Charities
Common Characteristics
When trying to identify the worst charities to donate to, it's important to recognize some common characteristics these organizations tend to share:
High overhead costs: A significant portion of the donations goes towards administrative expenses, marketing, and fundraising instead of the actual cause.
Lack of transparency: The charity may not provide detailed financial information or clear explanations on how donations are used.
Excessive compensation: Executive salaries may be disproportionately high compared to other expenses, which means less money is going towards the cause.
Poor ratings: Third-party evaluators (e.g., Charity Navigator, BBB Wise Giving Alliance) have given the charity low ratings or issued warnings due to financial and governance issues.
Warning Signs
To ensure that you don't fall victim to scams or waste your money on inefficient charities, pay attention to these warning signs:
Aggressive fundraising tactics: Be cautious of charities that use high-pressure techniques (e.g., telemarketers, door-to-door solicitors) to push for immediate donations.
Vague or emotional appeals: Scam charities often rely on emotional stories without providing specifics about their programs or how they help the cause.
Similar names: Some disreputable organizations use names that closely resemble well-known, reputable charities to confuse donors.
Lack of information: If the charity is unwilling or unable to provide detailed information about their programs, finances, or governance, it could be a red flag.
When researching charities, consider using tools like Charity Navigator or GuideStar to verify their legitimacy and effectiveness. Remember that reputable charities should be transparent about their finances, governance structures, and impact—so keep these factors in mind as you decide where to donate your hard-earned money.
List Of Worst Charities
According to various sources, there are several charities that have earned poor reputations in terms of how they use donations. The charities mentioned below reportedly have concerning levels of financial efficiency, sustainability, and trustworthiness, resulting in their inclusion on lists of worst charities to donate to:
Cancer Fund of America: Not only does this charity have a poor track record in terms of how much money actually goes towards their cause, but they've also been tied to a seemingly crooked family run by James T Reynolds.
Kids Wish Network: Despite having given nearly $110 million to corporate solicitors, this organization has been identified as one of America's worst charities due to how little it devotes to actually helping children (source).
Committee for Missing Children: This charity dedicated to finding missing children has been criticized for having highly disproportionate fundraising costs and overhead expenses, detracting from contributions towards their cause.
American Breast Cancer Foundation: While it is a breast cancer charity, it's important to consider that, reportedly, only a small percentage of donations actually go towards funding breast cancer research and support services.
Besides the cancer-related charities, other charitable organizations worth considering cautiously due to their financial history and questionable practices include:
Youth Development Fund: This organization is aimed at helping children and teenagers but has been criticized for misappropriation of funds and poor financial management.
Vietnow National Headquarters: While they purport to help veterans, there have been reports of misusing funds that were intended for veterans' support services.
Additionally, some other charities focused on assisting missing children and their families have notoriety for inefficiencies in how they use donations:
Operation Lookout National Center for Missing Youth: Much like the Committee for Missing Children, this charity has faced scrutiny for their financial practices and allocation of donations.
National Caregiving Foundation: Although it aims to support caregivers of missing children, there have been concerns surrounding their limited transparency and sparse allocation of resources towards their cause.
In conclusion, when deciding where to donate, research is key. Be sure to investigate the financial transparency, efficiency, and management practices of any potential recipient organization to ensure that your donation will be used effectively and responsibly.
Why These Charities Are Considered Worst
Misuse Of Funds
Certain charities have gained a negative reputation due to the misuse of funds. In these cases, a significant portion of donations are often spent on things other than supporting the charity's cause. This can include extravagant salaries for executives, unnecessary expenses, or even personal use. Organizations like Charity Navigator, GuideStar, and the BBB Wise Giving Alliance can help identify charities with a history of misusing funds.
High Administrative Costs
Another issue affecting the reputation of some charities is high administrative costs. When a significant percentage of donations are spent on overhead and fundraising expenses, less money is available to support the intended cause. Charity Watch is an organization that monitors and provides ratings on charities based on their efficiency, allowing donors to identify those with lower administrative costs.
Example: Some charities spend more than 35% of donations on fundraising costs, which is considered excessive according to charity watchdogs.
Lack Of Transparency
Transparency is crucial for maintaining trust between charities and their donors. Charities should provide clear and accurate financial statements and program details to the public. Unfortunately, some organizations fail to do this, raising suspicions about their true intentions and raising red flags for those researching their operations. GuideStar and the BBB Wise Giving Alliance are two organizations that focus on promoting transparency in the nonprofit sector.
Inefficient Programs
Lastly, certain charities are considered worst due to their inefficient programs. This means that the charity is not effectively addressing the issue it claims to support, leading to minimal impact despite the funds raised. The Center for Investigative Reporting often examines charities and their programs, enabling potential donors to make informed decisions about where their money will have the most significant impact.
In summary, the main factors contributing to a charity being considered amongst the worst are:
Misuse of funds
High administrative costs
Lack of transparency
Inefficient programs
By using resources like Charity Navigator, GuideStar, Charity Watch, BBB Wise Giving Alliance, and the Center for Investigative Reporting, donors can avoid supporting these problematic organizations and instead focus on those that align with their values and make a genuine positive impact.
How To Identify And Choose Legitimate Charities
Research And Evaluation
When selecting a charity, start by doing thorough research. Look for information on legitimate, charitable causes you are passionate about, such as "hurricane relief" or "homeless kids." To find highly-rated charities, search their names with terms like "complaint," "review," "rating," or "scam." Use social media, opinions, and news articles to further investigate their credibility.
There are organizations like Charity Navigator and GiveWell that can help you in your research. These organizations evaluate and rate charities based on their transparency, financial health, and overall effectiveness.
Financial Health
To choose a legitimate charity, consider their financial health. A charity's financial health entails knowing how they manage their budget and allocate funds to different areas. Examine their financial statements, IRS Form 990, and annual reports for information on:
Percentage of funds dedicated to charitable causes
Fundraising expenses
Administrative costs
Executive compensation
A responsible charity should allocate most of its donations to addressing the cause, with low administrative and fundraising costs.
Charitable Causes
Understanding the charitable causes a charity supports is essential in identifying its legitimacy. Pay close attention to the organization's mission, goals, and the specific programs or initiatives they implement. Choose a charity that aligns with the values and causes you care about, and confirm that the charity is transparent about how your donations will be used. A legitimate charity must be clear about its program objectives, achievements, and methods for evaluating the impact of its actions on the targeted cause.
Avoiding Scams And Making An Impact
Donating Directly
One of the most effective ways to ensure your donation has a significant impact on the cause you care about is by donating directly to the organization. By bypassing intermediaries, like corporate solicitors or for-profit companies, you can be certain that a higher percentage of your donation goes towards the cause.
Examples of established and reputable organizations include:
Wounded Warrior Project
Paralyzed Veterans of America
Make-A-Wish Foundation
Verify Solicitor's Identity
Scammers often impersonate legitimate charities by mimicking their names and logos. To avoid falling victim to a scam, follow these steps:
Ask the solicitor for detailed information about the charity, including its headquarters and tax identification number.
Research the charity using resources like Charity Navigator and BBB Wise Giving Alliance.
Conduct an online search of the charity's name along with the keywords "complaints" or "reviews" to see what others have experienced with the organization.
Contact the charity directly to confirm the validity of the solicitation.
Stay Informed
Being knowledgeable about charity scams and their tactics allows you to make wise donation decisions while supporting the causes you care about. Keep yourself updated on news related to fraud awareness, and report any suspicious activities to the relevant authorities.
Remember, it's essential to be cautious and do your due diligence before making a donation to any charity. Your generosity can make a significant impact if directed towards a legitimate and trustworthy organization.
Worthy Alternatives To Consider
When looking for worthy alternatives to donate, it's important to research and find highly rated and reputable organizations. In this section, we will focus on trustworthy charities that support causes such as disabled veterans, drug abuse, sick kids, and society at large.
Disabled Veterans National Foundation
Instead of donating to scams targeting disabled veterans, consider giving to well-established organizations like the Wounded Warrior Project or Disabled American Veterans. These organizations are highly rated by watchdog groups, including CharityWatch, and dedicate the majority of their funds to direct support for veterans.
Drug Abuse
For those interested in combating drug abuse, there are several reputable organizations to consider supporting. The National Institute on Drug Abuse (NIDA) and the Substance Abuse and Mental Health Services Administration (SAMHSA) are government agencies that focus on funding research and providing resources for those struggling with addiction. Both of these organizations are well-regarded and have a positive impact on society.
Sick Kids
When looking to donate to a charity that helps sick children, avoid lesser-known charities that use vague names. Instead, choose well-established organizations like St. Jude Children's Research Hospital or the Ronald McDonald House Charities. These organizations have a proven track record, high ratings from watchdog groups, and transparent financial reports showing how your donation will be used.
Society and International Union of Police Associations
For those who want to positively impact society and support law enforcement, the International Union of Police Associations (IUPA) is an organization that works to improve working conditions for officers and their families. However, be cautious when donating, as the IUPA has received mixed reviews in the past. Another option that contributes to societal improvement is the American Civil Liberties Union (ACLU), which works to preserve individual rights and liberties
It is always crucial to research any charity before making a donation, and watchdog groups like CharityWatch are invaluable resources in this process. By choosing highly rated and reputable organizations, you can make a meaningful impact on the causes that matter most to you.