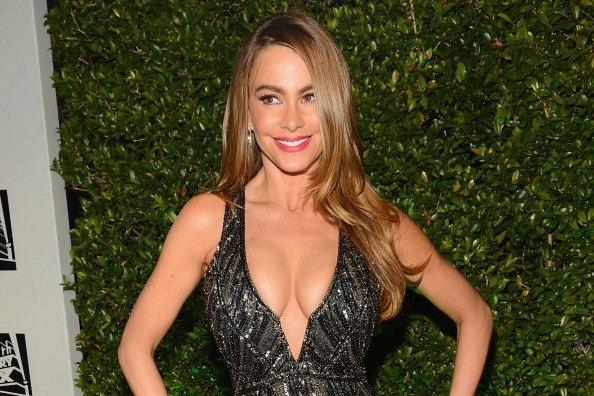 Sofía Vergara, the Colombian-born actress, model, and spokeswoman, has achieved remarkable success throughout her career. Known for her leading role in the hit sitcom "Modern Family," Vergara has been featured in numerous film and television projects, amassing a significant fortune along the way. As of 2023, her net worth is estimated to be at least $180 million.
In addition to her acting career, Vergara has diversified her earnings with various lucrative endorsement deals. Her business ventures include collaborations with well-known brands, as well as her own clothing line and fragrance collection. Despite some recent personal setbacks in her life, Vergara continues to be a force in the entertainment industry, showcasing her impressive range, ambition, and, of course, substantial wealth.
Early Life and Career
Sofía Vergara was born on July 10, 1972, in Barranquilla, Colombia. She grew up in a large family and began her career in the entertainment industry at the tender age of 17. Vergara started as a model and soon transitioned into acting.
In the late 1990s, she gained exposure and success on Colombian television with her work on notable series such as "Acapulco, Cuerpo y Alma" and "Fuego en la Sangre." The remarkable performances and her striking good looks helped Vergara to make the leap from Colombia to the US.
Her initial breakthrough in the American entertainment industry came when she was cast as a host for the popular Spanish-language network, Univision. Sofia took the industry by storm as a clear, confident, and knowledgeable presenter for various travel shows and entertainment programs. As her fame grew, she started to appear in American television shows and films.
Her journey in Hollywood began with minor roles in movies like "Big Trouble" (2002) and "Chasing Papi" (2003), as well as guest-starring in TV shows such as "My Wife and Kids" and "Entourage." However, Vergara's most significant break came when she was cast as Gloria Delgado-Pritchett on the hit sitcom "Modern Family" in 2009.
The show propelled Sofia to new heights of fame and success, showcasing her impeccable comic timing and acting prowess. As a result, she became one of the highest-paid actresses on television for several years. Throughout her career, she has continued to work as a model, establishing herself as a significant figure in the fashion industry.
With an impressive career spanning multiple decades, Sofía Vergara has achieved remarkable success in the realms of television, Hollywood, and modeling. As of July 2023, the talented Colombian-American actress boasts a stunning net worth of approximately $180 Million.
Fame and Success
Sofia Vergara, a talented and charismatic Colombian actress, gained worldwide recognition through her role as Gloria Delgado-Pritchett on the hit TV series Modern Family. With a natural flair for comedy, Vergara played her character with perfection, contributing significantly to the show's success across 11 seasons.
Her portrayal of Gloria earned her several Golden Globe nominations as well as cementing her status as a leading actress. Thanks to her work on Modern Family and her various endorsement deals, Vergara established herself as one of the most successful actresses in the industry.
According to Celebrity Net Worth, Sofia Vergara's net worth is currently estimated at $180 million, which is a substantial increase from her 2020 net worth of $43 million. The remarkable growth in her wealth can be attributed to her acting career and strategic endorsements, which led to her being named Forbes' highest-paid TV actress for eight consecutive years starting from 2011.
In addition to her success on TV, Vergara has also been recognized for her off-screen accomplishments. Sofia was included by Forbes in their list of the World's 100 Most Powerful Women in 2015 and was one of only two actresses to appear on the list of highest-paid celebrities in 2020.
Sofia Vergara's journey is a testament to her determination, talent, and charisma in an industry that is both competitive and rewarding. With numerous accolades and a massive net worth, her fame and success continue to shine bright.
Business Ventures
Sofia Vergara, a renowned actress known for her role in the popular TV show "Modern Family," has established a diverse range of business ventures, amassing a significant net worth of $180 million. Her entrepreneurial endeavors span across categories such as clothing, furniture, and endorsement deals with major brands.
One of Vergara's successful business ventures is her line of jeans, which she launched in partnership with Walmart. This line offers fashionable and affordable denim options for women, catering to a wide range of sizes and body types. The collaboration with Walmart has further expanded her reach as a businesswoman, connecting her with a vast audience and contributing to her impressive net worth.
In addition to her clothing line, Vergara collaborated with Kmart to create her own line of home furniture. This collection features aesthetically appealing and functional pieces, making it popular among customers seeking stylish decor for their homes. Her work with both Walmart and Kmart showcases her ability to recognize market opportunities, leveraging her status as a well-known actress to create successful business partnerships.
Vergara has also benefited from several lucrative endorsement deals over the years, including a prominent partnership with Pepsi. By aligning herself with such a major brand, she has enjoyed increased visibility and financial rewards, further solidifying her place among the highest-paid celebrities.
Besides clothing, furniture, and endorsements, Sofia Vergara has pursued other business opportunities, demonstrating her versatility and determination in expanding her entrepreneurial portfolio. These various ventures have not only increased her net worth but also cemented her reputation as a successful businesswoman in a highly competitive industry.
Sofía Jeans and Clothing Line
Sofía Vergara, the Colombian actress with an impressive net worth of $180 million, ventured into the world of fashion with her denim line, Sofía Jeans by Sofía Vergara. Launched at Walmart, the clothing collection primarily features jeans and is designed to cater to a wide audience.
Sofía Jeans offers a variety of styles, sizes, and colors, making the clothing line inclusive and affordable. The denim line ranges from size 0 to 20, ensuring that women with diverse body shapes and sizes can feel confident and comfortable in their jeans. The brand's popularity contributes to Vergara's net worth and business portfolio, further showcasing her talent as a successful entrepreneur.
Apart from jeans, the clothing line also features other denim-related items such as jackets, skirts, and shorts. Sofía Jeans by Sofía Vergara focuses on providing high-quality denim products that are both stylish and comfortable. The timeless nature of denim allows the brand to stay relevant in the ever-changing world of fashion, establishing Sofía Jeans as a go-to choice for denim lovers.
In conclusion, Sofía Vergara's clothing line, Sofía Jeans, has successfully managed to deliver a diverse range of denim products to the masses through Walmart. The brand's focus on inclusivity and affordability has helped it garner popularity, contributing to Vergara's growing net worth and solidifying her image as a savvy businesswoman.
Furniture Collection and Retail Partnerships
Sofía Vergara's net worth is not merely because of her acting career; she has also ventured into business collaborations with various retail partners. One significant partnership is with Rooms To Go, a well-known retail furniture chain. Vergara's collaboration with the company has led to a successful line of stylish and affordable home furnishings, further diversifying her income streams.
Her furniture collection comprises a wide range of items, from living room sets and bedroom suites to dining sets and accent pieces. The line aims to bring stylish design and a touch of elegance to people's homes without breaking the bank. In doing so, it has undoubtedly contributed to Vergara's impressive net worth of $180 million.
The Sofía Vergara Collection focuses on four main aspects: style, quality, value, and versatility. Each product reflects these principles, ensuring customers receive a top-notch piece of furniture that not only looks great but also meets their budget and lifestyle requirements. By partnering with a trusted brand like Rooms To Go, Vergara ensures her collection is backed by the company's years of experience and customer satisfaction.
In conclusion, the partnership has proven to be mutually beneficial for both parties, with Vergara's celebrity status and design sensibilities attracting customers to Rooms To Go, and the revenue generated from the furniture collection further solidifying her position as a successful actress and businesswoman.
Fragrances and Beauty Products
Sofia Vergara has made significant strides in the fragrance and beauty industry, which contributed to her impressive net worth of $180 million. Among her many accomplishments, she has collaborated with leading brands and released her line of fragrances and beauty products.
One of her most successful partnerships has been with CoverGirl. As a spokeswoman for the brand, Sofia has appeared in various advertising campaigns and has helped endorse their beauty products. Her association with such a renowned brand showcases her influence in the industry and has likely boosted her earnings.
Vergara has also launched an exclusive line of perfumes, which has expanded her presence in the fragrance market. Her signature scents, like "Sofía" and "Love," have received rave reviews from consumers and critics alike. The combination of top-quality ingredients and captivating scents provides fans with an indulgent experience inspired by Sofia Vergara herself.
In addition to her work with CoverGirl and her perfume line, Sofia has consistently been commended for her impeccable style and beauty. She has received numerous awards throughout her career, such as the Glamour Women of the Year award in the UK and the Women's Media Center Award, emphasizing her influence on both the fragrance and beauty industries.
Thanks to her entrepreneurial spirit and collaboration with established brands, Sofia Vergara has made a significant impact on the fragrance and beauty markets. Her ventures in this domain only expand her growing empire and contribute to her status as a prominent figure in both entertainment and business.
America's Got Talent and Other TV Appearances
Sofia Vergara's impressive net worth of $180 million can largely be attributed to her successful television career. One of her significant roles includes serving as a judge on the popular show, America's Got Talent. In 2020, she earned a staggering $43 million from her appearances on AGT and her role on ABC's "Modern Family".
Vergara's television career extends beyond just these two well-known shows. For instance, she appeared in Tyler Perry's TV adaptation of his renowned plays, "Meet the Browns" and "Madea Goes to Jail". These roles provided her with more exposure and opportunities in the industry.
As a testament to her versatility, Vergara has also graced the Broadway stage. By showcasing her acting talent, Sofia has solidified her reputation as a skilled and sought-after performer.
Throughout her career, Sofia Vergara has established a strong presence within the television and entertainment world. Her work on shows like America's Got Talent, TV adaptations of Tyler Perry's creations, and even Broadway appearances, have all contributed to her substantial net worth.
Filmography
Sofia Vergara has had an extensive career in both television and film. Some of her most notable film performances include a wide variety of genres, showcasing her versatility as an actress.
In the comedy film Big Trouble (2002), Sofia Vergara played the role of Nina. This film, based on a Dave Barry novel, featured a star-studded cast, including Tim Allen, Rene Russo, and Stanley Tucci. Vergara's performance in this film helped to solidify her career in Hollywood.
Chasing Papi (2003) was the next big film for Vergara, where she played the role of Cici. This romantic comedy follows the story of three women discovering they are dating the same man, played by Eduardo Verástegui. Vergara's portrayal of Cici added a sense of humor to the film that audiences greatly enjoyed.
Sofia Vergara lent her voice to the character Soledad in the 2008 animated film The Smurfs. This family-friendly movie incorporated live-action elements alongside the animated Smurfs, making it a unique experience. Additionally, Vergara returned to voice Carmen in the sequel, The Smurfs 2 (2013).
In Happy Feet Two (2011), Vergara showcased her voice acting abilities once again. She played the character Carmen, a spunky penguin who brings energy to the story. The film, a sequel to the successful Happy Feet, continued the story of dancing penguins and their adventures.
The Emoji Movie (2017) featured Vergara as the voice of Flamenca, showcasing her dynamic range as a voice actor. Though this movie received mixed reviews, her performance added charm and entertainment to the film.
In the critically acclaimed film Chef (2014), directed by Jon Favreau, Vergara played the role of Inez, the protagonist's supportive ex-wife. Her performance in this film was well-received and added depth to the story.
Lastly, Vergara co-starred with Reese Witherspoon in the action-comedy film Hot Pursuit (2015). Playing the character of Daniella, a widow of a drug lord, Vergara's performance brought humor and chemistry to her on-screen partnership with Witherspoon.
In summary, Sofia Vergara's filmography demonstrates her ability to adapt to different roles, her natural talent for comedy, and her aptitude for voice acting. Her impressive career is just one part of what contributes to her significant net worth of $180 million.
Commercial Endorsements
Sofia Vergara's impressive net worth can be attributed to various sources, one of which is her participation in commercial endorsements. Vergara has been associated with numerous high-profile brands, helping her build a substantial fortune.
One famous endorsement deal Vergara has been a part of was with Pepsi. She starred in a Pepsi commercial which aired in the United States, showcasing her charisma and talent. Her collaboration with the brand helped her gain recognition and solidify her place as a sought-after personality for brand collaborations.
Another notable commercial partnership for Vergara was with Diet Pepsi. In this campaign, she starred alongside soccer legend David Beckham. This collaboration further established Vergara as a household name and helped increase her net worth by adding another lucrative brand to her portfolio.
In addition to beverage endorsements, Sofia Vergara has also ventured into the world of dentistry. She has partnered with a company in the oral care industry, further diversifying her portfolio and solidifying her status as a prominent spokesperson in various sectors.
In conclusion, Sofia Vergara's commercial endorsements have played a significant role in contributing to her estimated $180 million net worth. From her work with Pepsi and Diet Pepsi to her collaborations with other industries like dentistry, Vergara has been successful in establishing herself as a versatile and well-respected personality in the entertainment world.
Philanthropy and Social Causes
Sofia Vergara is not only a successful actress and entrepreneur but also an active philanthropist. She dedicates a significant portion of her time and resources to supporting various charities and social causes. The most notable of these involve causes such as children's health issues and education.
One of the major philanthropic projects Vergara has taken on is EBY, an underwear brand. Co-founded by Sofia, EBY is a subscription-based service that donates a percentage of their profits to organizations supporting women entrepreneurs. By providing microloans to women in need, they help empower women to start and scale their own businesses, aiming to break the cycle of poverty.
In addition, Sofia has used her celebrity status to design and promote brand partnerships for charity purposes. She has collaborated with popular jewelry brand Lorraine Schwartz for charitable causes, raising funds for St. Jude Children's Research Hospital through sales of their jewelry collection. This initiative is just one way she combines her passion for fashion with her commitment to giving back.
Another key focus of Vergara's philanthropic endeavors is children, especially those from her native Colombia. Sofia has been supporting organizations like the Smile Train which provides life-changing cleft lip and palate surgeries to children in need. She has devoted her time and resources as an ambassador for the nonprofit organization.
In conclusion, Sofia Vergara's net worth and celebrity status do not overshadow her dedication to philanthropy and social causes. Her involvement in various charitable initiatives, such as EBY, jewelry collaborations, and support for children's health, showcases her commitment to making a positive impact on the lives of others.
Personal Life and Relationships
Sofía Vergara, a talented actress with a highly successful career, also has an interesting personal life. She was married to Joe Manganiello, a popular American actor known for his roles in television series like "True Blood" and films such as "Magic Mike." The couple started dating in 2014 and got married a year later, in a lavish ceremony held in Palm Beach, Florida.
However, their relationship took a sad turn in 2023 when Sofia and Joe separated after seven years of marriage. This came as a shock to many of their fans, who had grown to adore their strong bond and public displays of affection.
The couple shared a home in Los Angeles, California, where they were often spotted enjoying their life together. As two successful actors in Hollywood, both Sofia and Joe have had their fair share of exciting experiences, attending events, parties, and premieres.
Before her relationship with Joe Manganiello, Sofía was in a long-term partnership with another individual. In August 2014, she confirmed in an interview that she had moved on to a new relationship – the one with Joe.
In conclusion, Sofia Vergara's personal life and relationships have had their ups and downs, just like anyone else. Despite the recent heartache of her separation from Joe Manganiello, she remains a powerful figure in the entertainment world, continuing to build on her impressive career and amass a considerable net worth.
Real Estate and Properties
Sofia Vergara, the Colombian-born actress and model, has a net worth of approximately $180 million. One of the significant contributors to her growing wealth is her impressive portfolio of real estate properties.
In Los Angeles, Vergara and her husband Joe Manganiello have recently put their luxurious mansion on the market for a whopping $18 million. This stunning property features an expansive living space, offering a perfect blend of modern design and classic elegance.
In addition to the LA estate, the couple also made headlines in 2020 when they purchased a Beverly Park mansion for $26 million. This exclusive property, previously owned by baseball legend Barry Bonds, is nestled in the prestigious gated community of Beverly Park, providing the ultimate in privacy and luxury for the celebrity couple.
While not directly linked to Palm Beach or the Eiffel Tower, Vergara's penchant for high-end real estate showcases her refined taste and appreciation for exquisite properties in exclusive locations. Her investments in real estate reflect her status as one of Hollywood's highest-paid actresses, and these properties undoubtedly contribute significantly to her substantial net worth.
In summary, Sofia Vergara's real estate ventures reflect her confident, knowledgeable, and clear approach to investment, as she continues to build her impressive wealth while enjoying the best properties the market has to offer in luxurious settings.
Sofía Vergara's Net Worth
Sofía Vergara, a successful actress and entrepreneur, has built an impressive net worth over her career. As of 2023, her estimated net worth is $180 million. Her wealth has accumulated from a combination of her acting roles, endorsement deals, and licensing deals.
Vergara first gained international fame for her role on the hit TV show "Modern Family" where she played Gloria Pritchett. Over the years, she earned a considerable amount from the show, with a salary of $500,000 per episode. After wrapping up "Modern Family" in 2020, she transitioned to her current role as a judge on "America's Got Talent."
In addition to her acting career, Sofía Vergara has also been involved in various endorsement deals that have contributed to her net worth. Her collaboration with brands like Pepsi, CoverGirl, and Head & Shoulders has brought her significant income.
Another area where Vergara has seen financial success is through her licensing deals. She has launched several successful business ventures that have added to her fortune. One notable example is her fashion line, which she launched with Walmart in 2019.
Vergara's financial accomplishments have also placed her among the highest-paid actresses in the world. In light of her career earnings, celebrity net worth, and multiple income streams, Sofía Vergara continues to be a prominent figure in the entertainment industry.