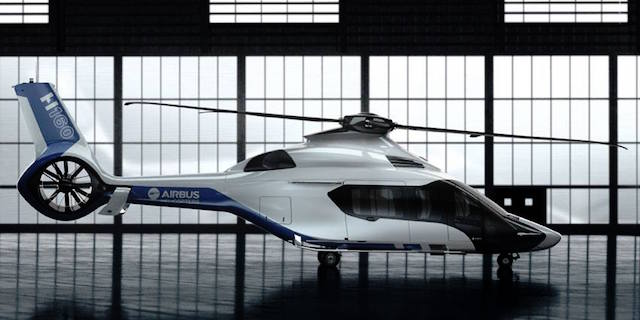 It is not very often that automobile brands team up with aviation companies to produce a helicopter, however that is exactly what has happened with Peugeot and Airbus. Peugeot, the French automobile company has recently provided some designs for Airbus which have been used to produced the H160 helicopter. It's sleek, futuristic looking, and poised to be another luxurious aircraft from the brand.
The Peugeot Design Lab took charge of the project and came up with the initial designs and plans for the exterior of the Airbus H160. From there, Airbus fiddled with and refined the design to create a super premium helicopter.
According to a recent statement from the two, the Head of Style and Design at Airbus Helicopters, Guillaume Chielens, said:
We used the initial styling developed by Peugeot Design Lab to define a strong personality for the rotorcraft—a mirror reflection of the innovation, performance and emotion unique to the H160. We developed a helicopter based on their design which immediately caught the attention of both operators and the general public. Style has become a key priority for the H160 programme, which aims to make a strong impression both with its unique personality and its performance. 
With it's tapered windows and smooth body lines, the Airbus H160 is quite the looker. Airbus showed of the helicopter recently at the Dubai Airshow, and it has gotten many fans excited. The Airbus H160 will be marketed as a medium-sized, business-class helicopter. Airbus offers a range of different interior options that make their aircraft quite luxurious, and the H160 should please the most discerning of luxury travelers.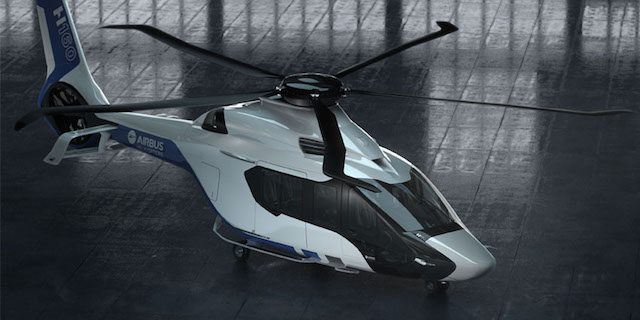 Photo from Peugeot/Airbus