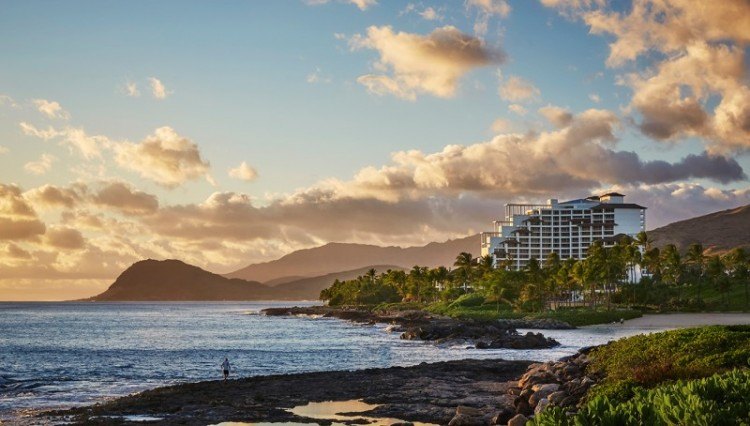 In Oahu, Hawaii is a storied place that's been a retreat for native Hawaiian royalty, prestigious guests to the island, and pleasure seeking VIPs for centuries: Ko Olina. This is also the place where the Four Seasons has built its new resort, and it's an incredible tribute to Hawaiian traditions and style. It has the luxurious touches, excellent service, and outstanding amenities that other Four Seasons properties are known for, but this resort exudes an unmistakable island flair that's seen from the dining options to the decor, architecture, and available activities. Here's more information about the stunning Four Seasons Resort Oahu at Ko Olina.
The Location
Hawaii's Oahu is the ideal place for the new Four Seasons resort, as it provides a backdrop of gorgeous scenery in addition to opportunities for adventurous excursions, water sports, and cultural experiences that you can only get on the island. It's close to Honolulu for guests who want to do some boutique and high end shopping, and is also nearby the world famous Waikiki Beach. Oahu embodies what most people think of when they picture a Hawaiian vacation: lots of sunny weather, beautiful waters, and a lush landscape that you can't help but adore.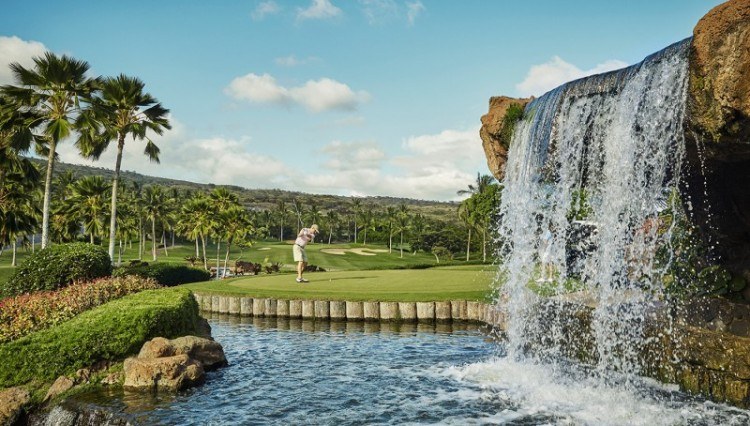 Beautiful Accommodation
One of the highlights of any four seasons property is the fabulous accommodation, and that's no exception at Four Seasons Resort Oahu at Ko Olina. The decor is a mix of traditional Hawaiian style with modern touches that create a relaxing and rejuvenating atmosphere. There are 316 guest rooms, 55 upgraded suites, and 4 specialty suites that are the ultimate in luxury accommodation. The hotel rooms are approximately 640 square feet in size, have the Four Seasons brand's trademark plush bed, private lanai's with lovely views, flat screen televisions, coffeemakers, minibars, and complimentary Wi-Fi. Four Seasons Resort Oahu at Ko Olina's bathrooms are also remarkably elegant and covered in beautiful marble.
Suites at the resort average a generous 1,400 square feet and include spacious balconies with sitting areas, marble bathrooms that are even larger than those in the hotel rooms, desk areas, and chaises. Among the most sumptuous specialty suites is the Presidential Suite, which sits on the resort's fourth floor and offers picturesque views of the ocean surrounding Oahu. Guests who reserve the Presidential Suite get access to the exclusive Sky Terrace, a rooftop lounge. Other specialty suites include the Pacific Suite, Penthouse Suite, and the Ko Olina Suite, which has a total of three bedrooms.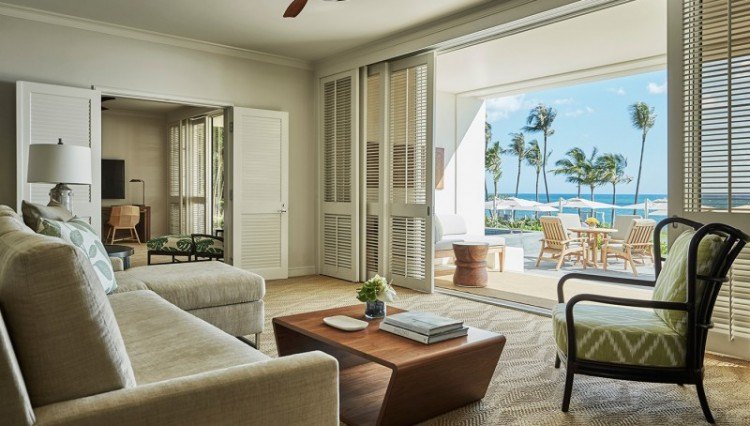 Plush Amenities
Four Seasons Resort Oahu at Ko Olina has a wealth of amenities including a private marina that guests can use for sailing, boating, and fishing, as well as several outdoor pools and private beaches. Guests who enjoy sports can partake in the resort's fitness and yoga classes, or get in a great workout at the fully equipped gym. There are also tennis and sports courts on the property, and the resort itself is a short walk from the impressive Ko Olina Golf Club.
The spa at Four Seasons Resort Oahu at Ko Olina is a stunning 35,000 square foot facility with 17 different treatment rooms, three Muliwai hales, a full service hair and nail salon, and an on-site barbershop. The menu of services available include traditional therapies based on Hawaiian customs as well as treatments that incorporate botanicals and ingredients unique to the Hawaiian Islands. Services are available a la carte or as part of luxe packages that include healthful snacks and champagne.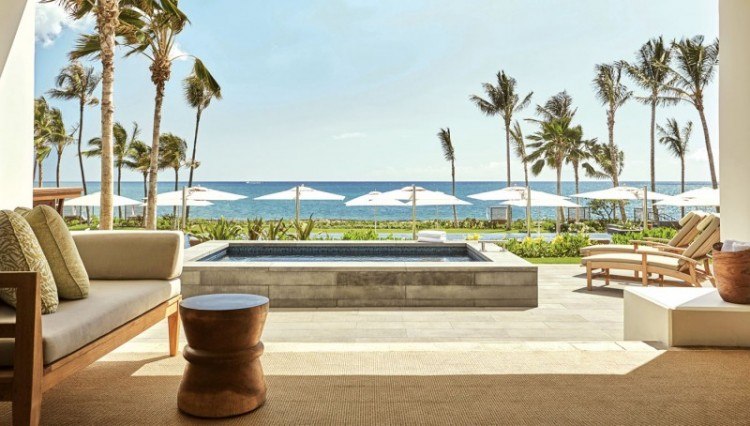 Island Style Dining
This resort has an exciting variety of eateries available. There are five bars and restaurants on-site, and all offer al fresco dining to take advantage of the oceanfront views. Pan-Asian cuisine, fresh local seafood, and updated Italian fare are the focus on the menus at the resort and offerings include dishes such as avocado quinoa salad, paniolo cowboy New York steak, and chocolate shells with coconut sorbet. The wine and spirits lists at the resort's restaurants are well curated and impressive.
Four Seasons Resort Oahu at Ko Olina also offers private dining for special occasions and 24-hour in-room dining for the ultimate pampering. The resort is also the only place where guests can experience Taste of Oahu, an exclusive excursion that consists of luxury transportation, a guided tour of local food establishments and markets, and a specially catered dinner prepared by the resort's culinary team.
Related Articles
https://worthly.com/most-expensive/travel/five-laid-back-luxury-hotels-hawaii/
https://worthly.com/most-expensive/real-estate/11000-per-night-thousand-waves-hawaiian-villa-not-disappoint/
https://worthly.com/most-expensive/planes/like-aboard-117000-per-seat-four-seasons-jet/