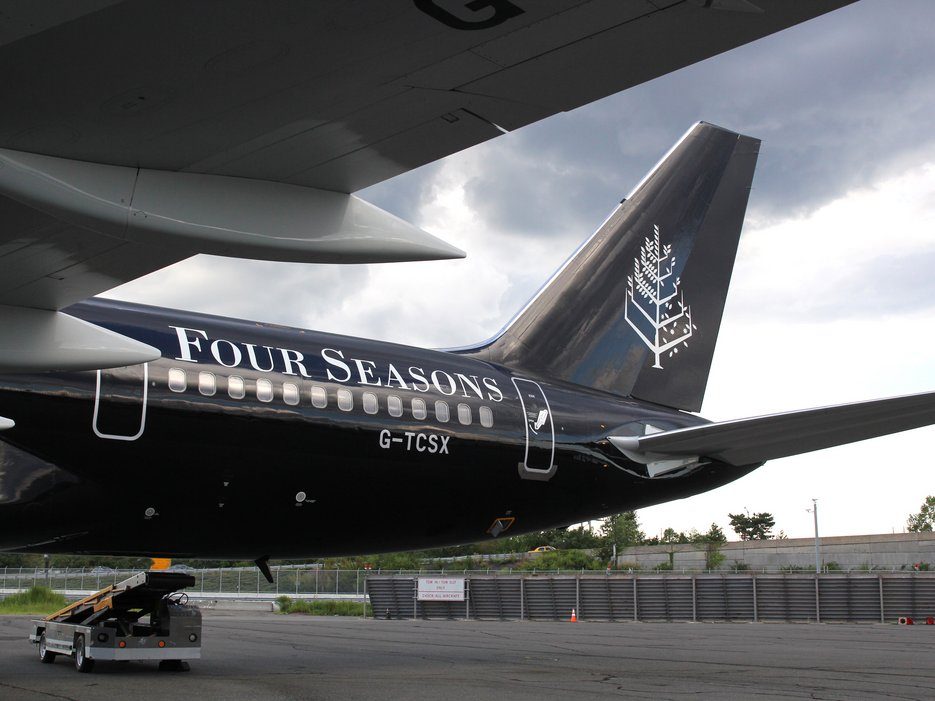 Many of us are trying to find the best deal on all our flights.  Even the wealthy get annoyed when a ticket that costs $500 should have really cost them $300.  But when you have unlimited funds, would you ever in your wildest dreams spend six figures on a flight?  No, not even five figures.  We're talking $117,00, which is what it would cost you to get a seat on this 52 seat Boeing 757 operated in partnership with TCS World travel.   The plan is going to fly around the world on a series of itineraries in 2016.
Beginning in 2016, TCS World Travel's Select Escapes itineraries will offer personalized, enriching experiences with worry-free air travel aboard the luxurious Four Seasons Private Jet. Every trip is tailored to the travelers' individual interests and is all-inclusive of first-class and luxury accommodations at Four Seasons and boutique hotels, ground transportation, dining, exclusive sightseeing options, special events, activities and enrichment programs.
Travelers will have the opportunity to choose from two 2016 TCS World Travel Select Escapes trips: Around the World and Timeless Treasures. Prices range from $117,000 to $122,000 for double occupancy with highly personalized itineraries for travelers looking to create their own adventure.
Around the World by Private Jet: January 2-24, 2016
$117,000 double occupancy; $11,000 single supplement

Orlando | Machu Picchu and Cusco, Peru | Easter Island, Chile | Bora Bora | Great Barrier Reef or Daintree Rainforest, Australia | Angkor Wat, Cambodia | Taj Mahal and Jaipur, India | Petra and Dead Sea, Jordan | London

Timeless Treasures by Private Jet: March 19-April 11, 2016
$122,000 double occupancy; $11,000 single supplement

Los Angeles | Bora Bora | Sydney, Australia | Luang Prabang, Laos | Udaipur, India | Serengeti Plain or Ngorongoro Crater, Tanzania | Cape Town, South Africa | Sossusvlei, Namibia | Rio de Janeiro, Brazil | Orlando
Here are some more pics of the plane!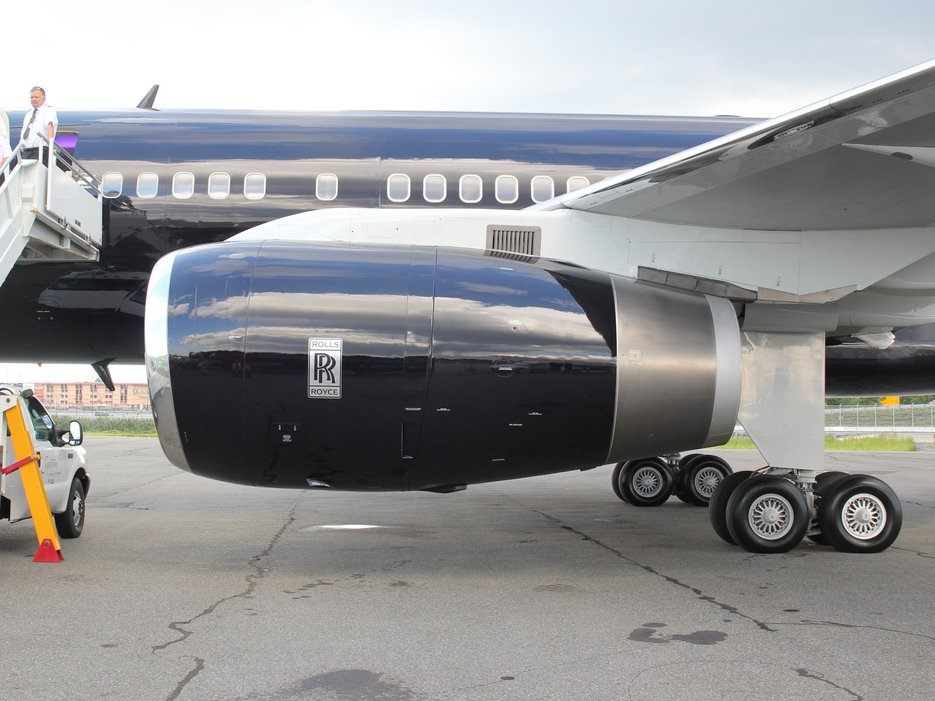 Of course there's a Rolls Royce engine.  There better be for that price!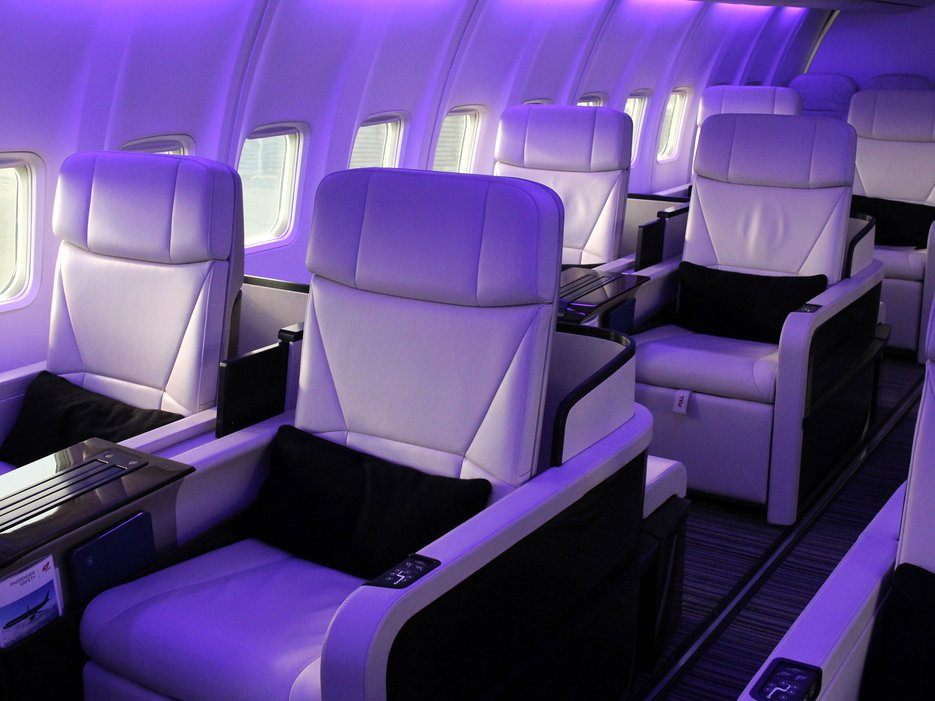 On board, white leather seats in a two-by-two configuration offer business-class width, power plugs, Bose headphones, and iPads pre-loaded with movies, music, and other entertainment in lieu of seat-back TVs. Wi-Fi is available globally on TCS flights, according to the company.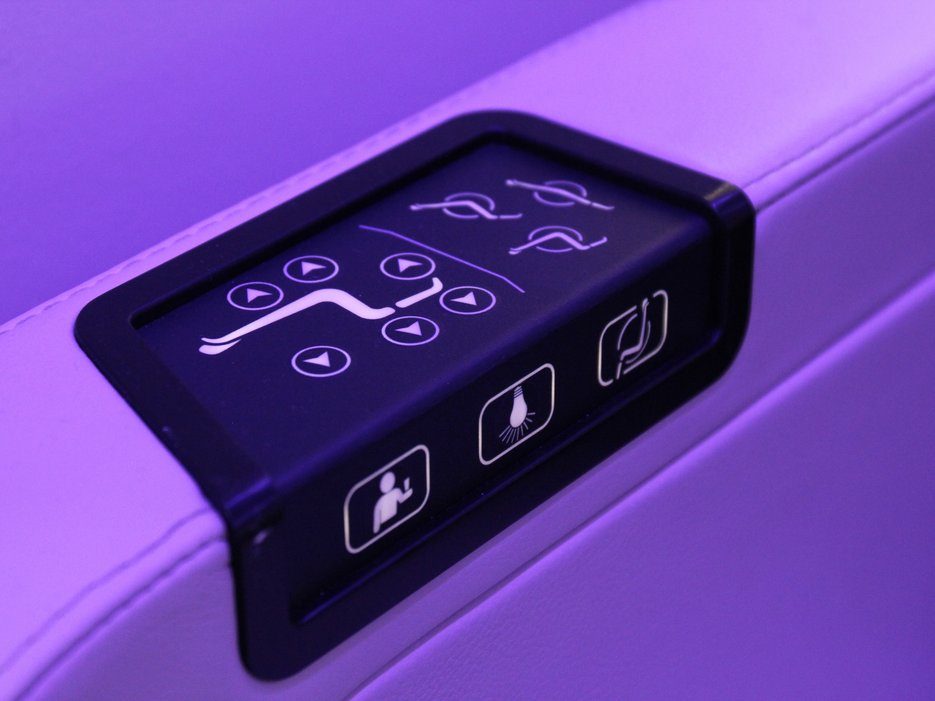 Armrest panels let passengers control recline.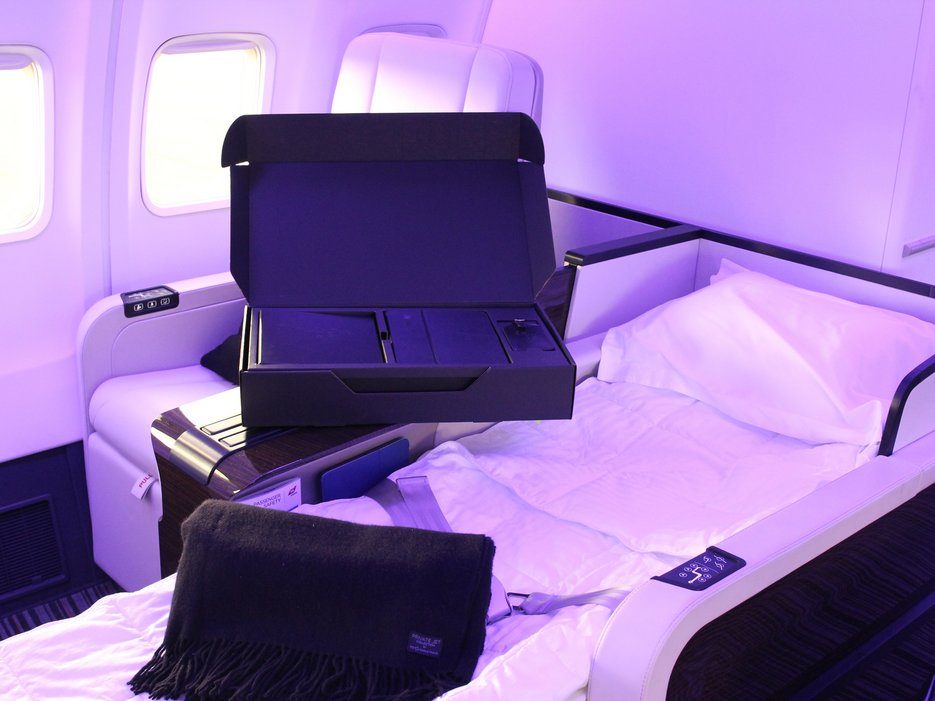 While the seats do go fully flat—and duvets and extra blankets are available for naps—most flights are operated during daytime hours. Passengers do get luxe amenities, including cashmere blankets and Bulgari travel kits.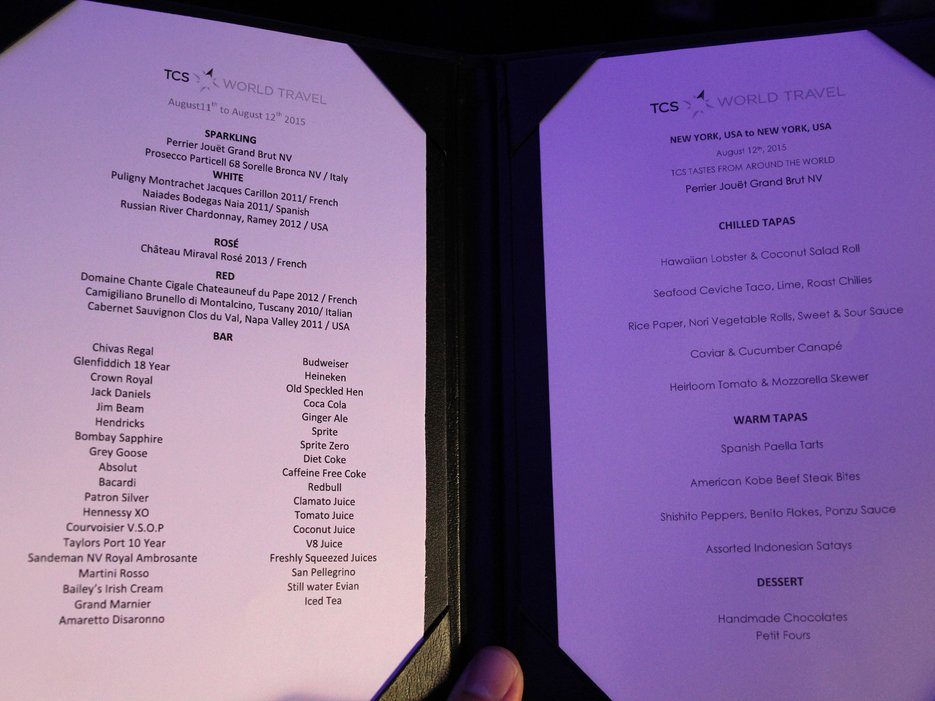 There's no shortage of food or beverage.  Everything is included with the fare.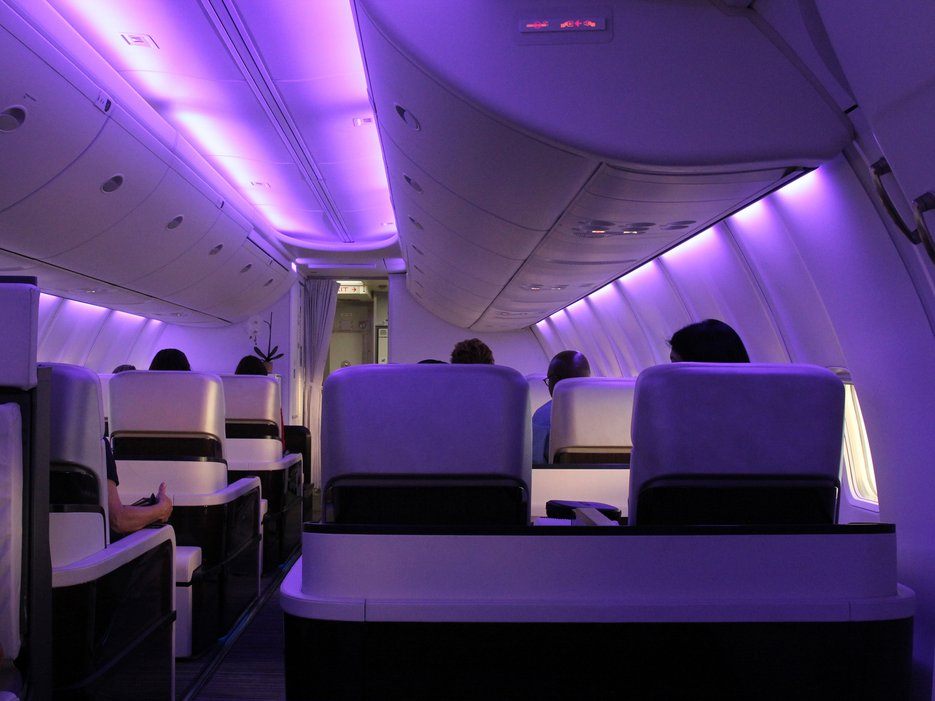 Photos via Paul Brady from Forbes