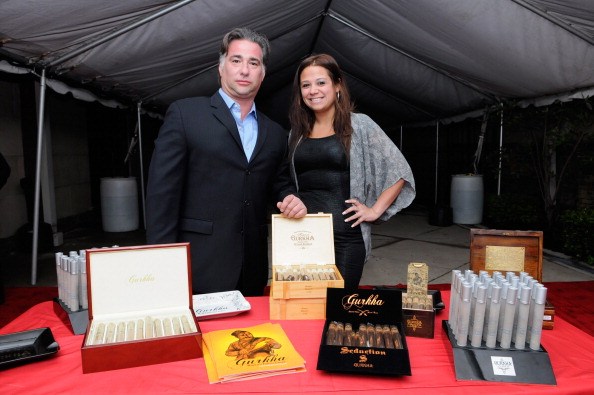 The most expensive cigars on the planet are enjoyed by only a rare selection of individuals. We say that not because overall the economy isn't flourishing, but because there are only a handful of cigar-obsessed tycoons with the means to spend significant resources on a cigar. However, if you enjoy a quality cigar and have found some extra cash lying around you may be interested in one of these three beauties.
3. Gurkha's His Majesty's Reserve – $750/stick
This cigar is infused with Louis XIII Remy Martin Cognac and limited to 100 boxes per year. The rarity and unique blend generate such an expensive price. In total it turns out coming to about $50 a cigar. Certainly, affordable for one night – but if you're buying them in bulk good luck. Reviews of this cigar are usually always solid.
2. Gurkha Black Dragon – $1,150/stick
Taking it to another level and not to be confused with the Gurkha Dragon, this cigar is is extremely rare. It was restricted to just five hand-carved camel bone boxes of 100. That's a $115,000 box of cigars for those keeping score at home. This cigar is meticulously blended with some of the rarest tobaccos in the world. There haven't been many who have tried the luxury- we can say that because there aren't many reviews of it!
1. Gran Habano Corojo #5 El Gigante – $200,000/cigar
The end-all-be-all of cigars – I have absolutely no clue how it works. In fact, it's not actually a cigar with its 1920 ring gauge and 1,600 pound of tobacco. Grab your friends! You can take a trip to the Gran Habano factory and have it custom made. Apparently, you can smoke it with up to 40 people via tubes. I actually have no idea what the attraction to buying this monster and how the logistics work out.  Don't get what I'm even talking about?  Have a look below…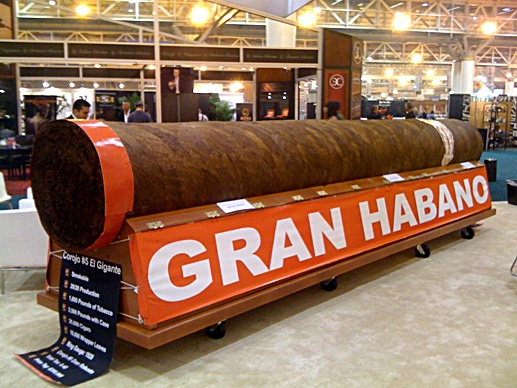 Image via Gran Habano
Photo by Stephen Cohen/Getty Images for Maxim