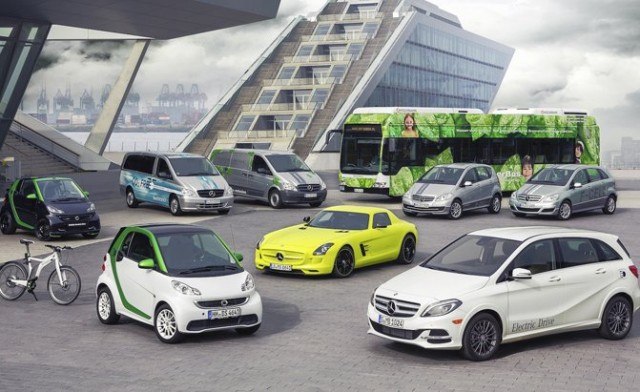 Audi and BMW aren't the only German automakers who are getting ready to take on Tesla in the electric car game.  Mercedes has been reportedly working on an electric car with a range of up to 311 miles.  Development chief Thomas Weber says the new car is targeting the Tesla Model S.
In an interview with German publication auto motor und sport, Weber said, "We are working on an intelligent concept for a highly attractive electric vehicle with a range of 400-500 kilometers," adding that the car would come "soon." What's even better is that this particular modeling with fit into the flexible architecture of Mercedes, meaning it can be used in multiple models.   If that's the case then Mercedes could very well have a Model X crossover competitor as well.
Other electric cars are set to be on display at the 2015 Frankfurt Motor show that takes place in less than two weeks.  Audi is showcasing an e-tron quattro concept that will preview a Model X fighter, and BMW is planning an i5 sedan that will be based on the 5 Series as a direct competitor to the Model S.
However, Mercedes may actually have a leg up on the competition due to the fact that it's been developing multiple applications of all-electric vehicles for some time now.   It should be an interesting motor show and competitive season for electric luxury vehicles.