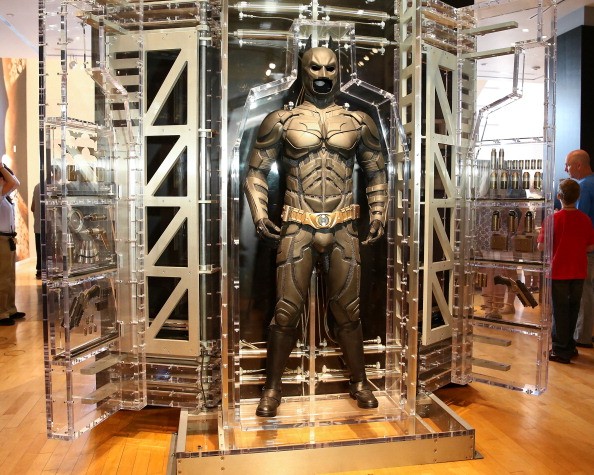 Batman is one of the world's most loved superheros because of his aggressive attitude and quest for absolute justice. The past decade has delivered the best superhero movies to ever be released, but Christopher Nolan's Batman trilogy really set the bar high for the character and took the box office numbers to a new level; however, that trilogy is only the most recent in a long line of Batman movies throughout the years, so here are the five highest grossing Batman movies.
5. Batman Forever – $336,529,114 
Batman Forever was released back in 1995 and at the time was packed full of movie stars that are still well known today. Val Kilmer as Batman, Tommy Lee Jones as Two-Face, Jim Carrey as The Riddler, Nicole Kidman, and even Jon Favreau. The movie itself has received a bunch of mediocre reviews, but at the time, it was one of the only superhero movies out and a huge hit around the world with it's great cast.
4. Batman Begins – $374,218,673
Batman Begins was the first movie in Christopher Nolan's trilogy that features Christian Bale as Batman. This series as a whole is massive and Batman Begins was a fantastic film but did the worst in the worldwide box office because it was an unknown and the previous Batman films were nothing special. The movie obviously developed a gigantic following and kicked off the start of the best Batman films of all time.
3. Batman – 411,348,924
The 1989  Batman was actually a solid movie and Michael Keaton did a great job as the lead alongside of Jack Nicholson as the Joker. The movie really brought the character back into the spotlight after a long time away from it and was well received around the world, grossing just over $411 million.
2. The Dark Knight – $1,004,558,444
The Dark Knight was the sequel to Christopher Nolan's Batman Begins, but this time everyone was on board and couldn't wait for this to be released. Not only did you have the Nolan/Bale pair returning, but the sequel also brought back the Joker in what was a spectacular performance by Heath Ledger. The movie destroyed the box office all around the world and is considered to be the best Batman film ever released.
1. The Dark Knight Rises – $1,084,439,099 
Rounding out the list is the final installment of Christopher Nolan's trilogy; The Dark Knight Rises. Knowing that this would be the last movie in the best Batman trilogy to date made it a must see and brought everyone out to the theaters to watch Christian Bale put on the costume one last time. The  movie featured two other star performances from Anne Hathaway as Catwoman and Tom Hardy as the huge villain Bane. The Dark Knight Rises was another massive hit that was the perfect sendoff for this series and brought in just under $1.1 billion worldwide.
Photo by Imeh Akpanudosen/Getty Images