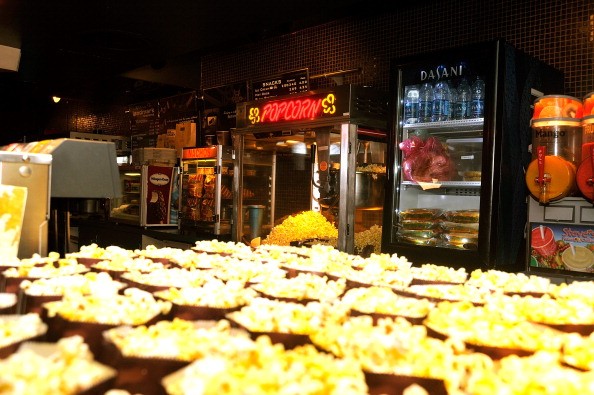 Movie memorabilia are objects considered highly valuable due to their connection to the sweeping history of cinema, including costumes, props, promotional posters, and scripts, among other things. In recent years, what once was a simple hobby has turned into big business, with millions of dollars changing hands at large-scale auctions held worldwide by top firms like Christie's and Sotheby's, as well as independent online movie memorabilia stores, web auctions, and film studio charity events. In the early days of cinema, most people sought simple autographs, original photographs, and posters for their own personal collections. Movie studios were slow to recognize the value of their property, which was usually stored or reused after their use in their initial productions. Often, workers would just take souvenirs or sell items without permission, aware that their employers did not particularly care. The turning point came in 1970 when Kirk Kerkorian, who bought MGM the year before, installed James Thomas Aubrey, Jr. as president. As part of his cost-cutting measures, Aubrey decided to auction off hundreds of thousands of items and sold the contents of seven MGM sound stages–for only $1.5 million–to auctioneer David Weisz. With over 350,000 costumes alone, the collection sold for millions of dollars and included several pairs of ruby slippers from The Wizard of Oz, the Cowardly Lion costume, the time machine from 1960's The Time Machine, models of the "United Planets Cruiser C-57D" from Forbidden Planet, and Johnny Weissmuller's Tarzan loincloth. After the 1970 MGM auction, movie memorabilia caused people to take notice, turning the collector's market into an multi-million dollar entity. Read on for a list of the most expensive memorabilia of all-time.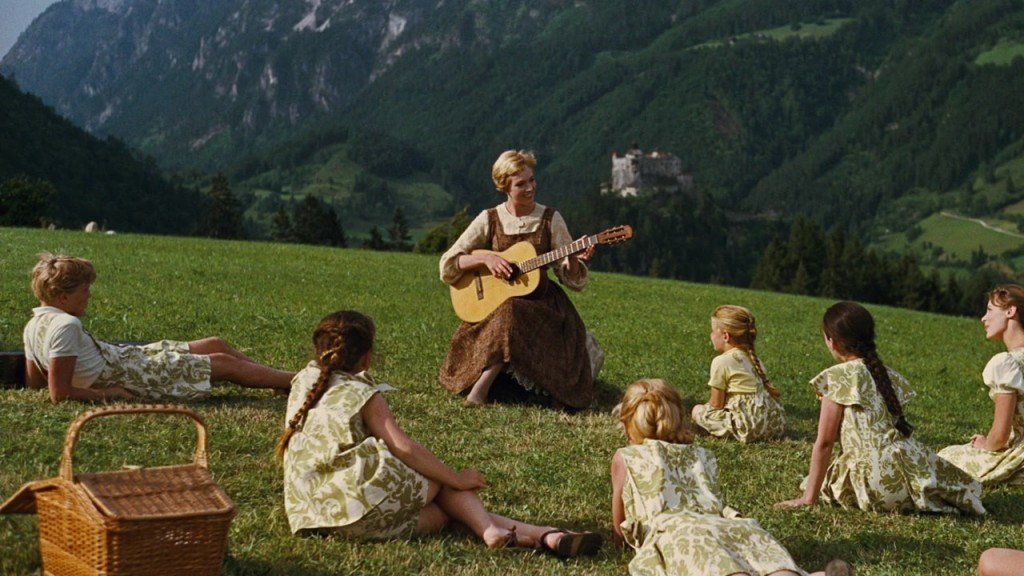 5. The "Do-Re-Mi" Outfits – $1.56 million
The outfits worn by Julie Andrews' character Maria and each of the seven von Trapp children during the famous "Do-Re-Mi" scene in 1965's The Sound of Music sold for more than $1.56 million at auction in July 2013, along with a small number of other pieces from the film. The "Do-Re-Mi" dress and floral patterned green and white outfits were worn during the montage in which Maria teaches the children how to sing as they frolic around Salzburg, Austria.
Photo by wallstcheatsheet.com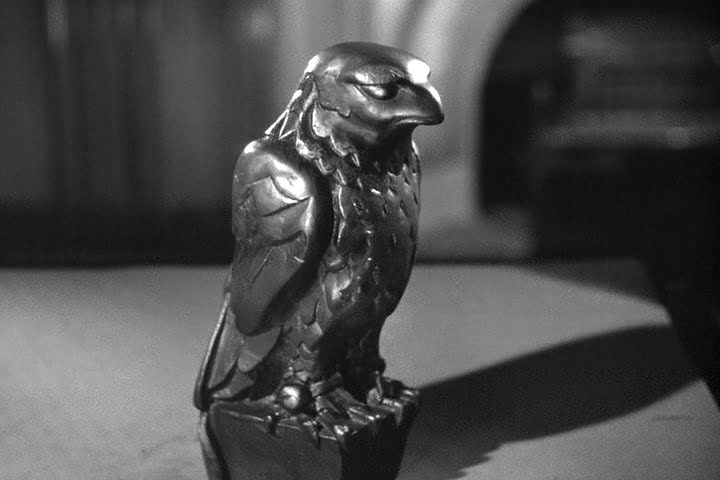 4. The Maltese Falcon Statuette – $4.09 million
Several statuettes of the mysterious Maltese Falcon were made for the 1941 Humphrey Bogart-starring film noir The Maltese Falcon–two lead ones weighing 47 pounds each and a seven-pound, more finely-crafted resin model, each handled by Bogart himself. This lead Falcon, the only one confirmed to have appeared in the movie, was sold at auction to an unidentified buyer for $4,085,000 (including buyer's premium) in November 2013.
Photo by noirwhale.com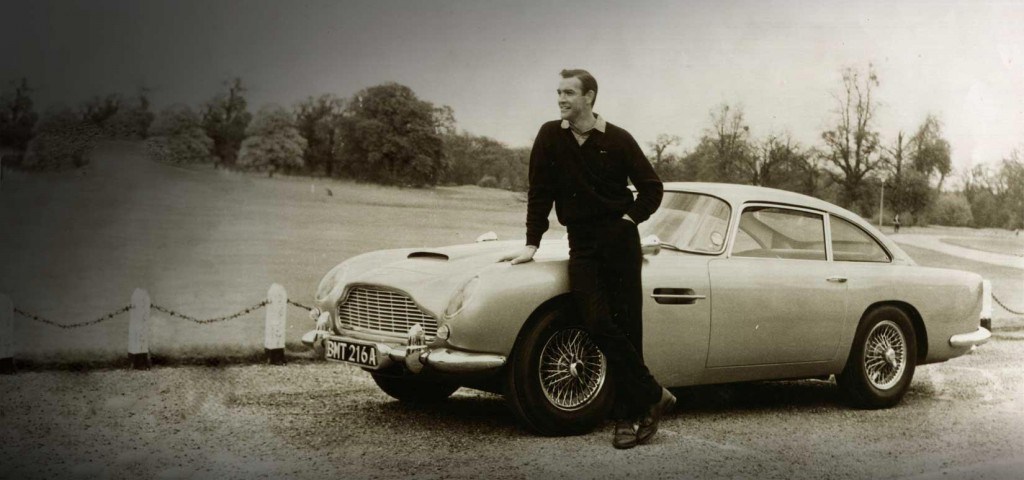 3. James Bond's Aston Martin DB5 – $4.41 million
Ohio collector Harry Yeaggy dropped more than $4 million on the 1964 Aston Martin DB5 James Bond film car used in both 1964's Goldfinger and the following year's Thunderball. Sold at the RM Auctions Automobiles of London sale in October 2010, the car is said to have been one of two Aston Martins used for driving scenes in the films with Sean Connery behind the wheel as 007's James Bond. The car was reportedly bought by its seller in 1969 for only $12,000.
Photo by astonmartin.com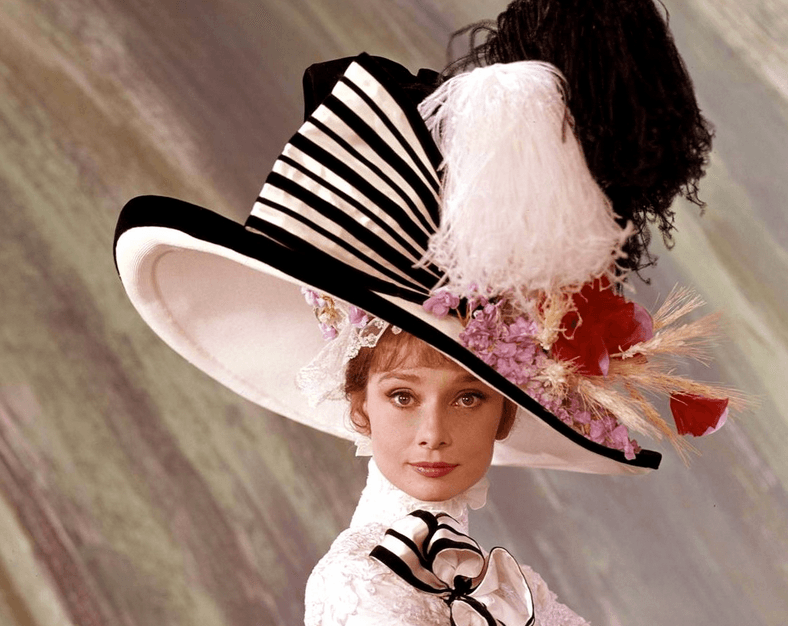 2. Audrey Hepburn's Ascot Dress and Hat – $4.55 million
American actress, singer, dancer, and noted film memorabilia collector Debbie Reynolds sold her immense movie memorabilia collection over the course of two auctions in June and December 2011. The second highest-grossing piece from the auction was Audrey Hepburn's iconic Ascot dress and hat from the 1964 Academy Award-winning film My Fair Lady. Designed by Cecil Beaton, the lavish outfit was originally purchased by Reynolds for $100,000.
Photo by designsbylucy.co.uk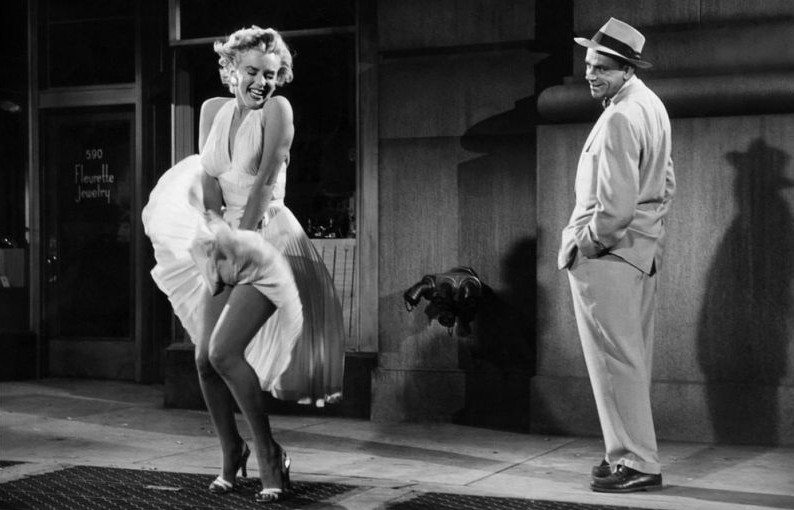 1. Marilyn Monroe's White "Subway Dress" – $4.60 million
Sold as part of Debbie Reynolds' movie memorabilia collection in 2011, Marilyn Monroe's famous white "subway dress" worn in 1955's The Seven Year Itch became the most expensive piece of film memorabilia ever sold. The $4.6 million dress was worn during one of the most iconic images of the 20th century: Monroe standing on a subway grate as her white dress is blown around her by a passing train. The romantic comedy, written and directed by Billy Wilder, is ranked 51st on the "AFI's 100 Years… 100 Laughs" list.
Photo by arts-stew.com 
Photo by Joe Corrigan/Getty Images for Universal Music