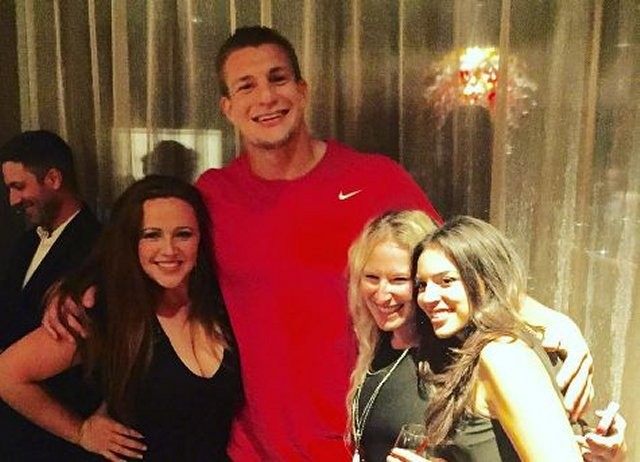 Rob Gronkowski is doing what he does best.  Whenever Gronk isn't on the field, he's still being Gronk off the field.  Whether it's taking his shirt off at clubs in Las Vegas or hitting up the beaches in Miami to show off his pecs, Gronk is always going to be Gronk.  Even coach Bill Belichick has been quoted as saying "whatever works" about his monster tight end.   And if Gronk's theory that he should be living it up as hard off the field as his work ethic and dominance is on the field, we should have plenty of wonderful pictures and videos in the years to come.
The Patriots are the most electrifying team in the NFL right now, largely thanks to the play of Tom Brady and of course Rob Gronkowski.  The most dominating tight end in the game decided that since the Pats have the weekend off that he'd head to Mohegan Sun and do a little partying.  Rumor has it his friend Dave was having a birthday party so Gronk decided to grace everyone with his electrifying presence.
And yes we even have a video thanks to Kirchbaby on Instagram.  Don't ever change Gronk.  Don't ever change.