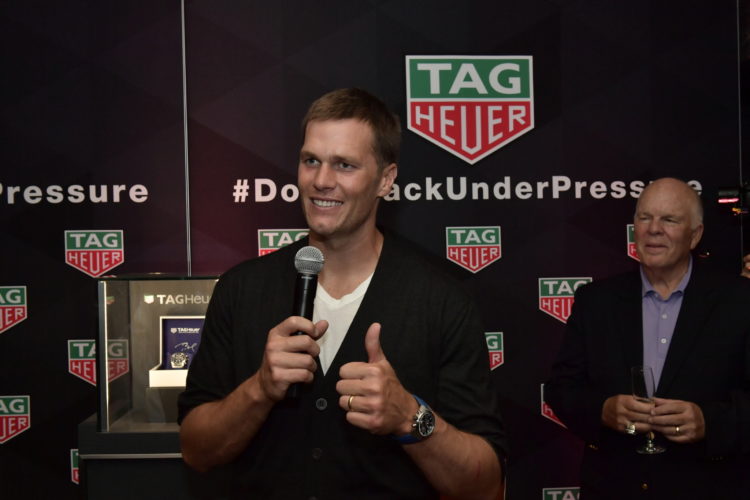 Tom Brady, a legendary NFL quarterback, has had a phenomenally successful career in professional football. Throughout his more than two decades in the sport, Brady has amassed an impressive net worth, making him one of the wealthiest athletes in the world. His on-field earnings and numerous endorsement deals have contributed significantly to this massive fortune, elevating his status beyond just an outstanding sportsman.
The seven-time Super Bowl winner currently has a net worth of around $300 million, separate from his former wife Gisele Bundchen's own $400 million fortune. Brady's wealth has been built not only through his stellar football career but also through various lucrative partnerships and sponsorships. Companies seeking to associate themselves with a successful and respected athlete have led to endorsement deals worth $44 million.
Understanding Tom Brady's net worth provides valuable insight into the financial side of professional football, the potential rewards of hard work, and the opportunities it presents for growth and diversification beyond the football field.
Tom Brady's Career Earnings
NFL Salary
Tom Brady, the legendary quarterback, has made a substantial amount of money throughout his NFL career. He has earned over $512 million in total earnings as of 2023, which includes his salary, bonuses, and other incentives1. In 2022, Brady restructured his contract with the Tampa Bay Buccaneers, creating over $9 million of added salary cap space for the team2.
Endorsements
In addition to his NFL salary, Tom Brady has also made a significant amount through endorsements. Some of his notable partnerships have been with brands like Under Armour, Tag Heuer, and UGG3. As of 2023, Brady's endorsement deals were estimated to bring in a total of $45.2 million4.
Business Ventures
Apart from his NFL career and endorsement deals, Tom Brady has successfully invested in various business ventures. He has launched his own health and wellness brand, TB12, which offers a variety of products and services centered around fitness, nutrition, and recovery5. These business endeavors further contribute to his considerable net worth and serve as an additional source of income beyond his football career.
Real Estate and Asset Portfolio
Residential Properties
Tom Brady's real estate portfolio, valued at around $26 million, includes homes in various locations across the United States. Some of his notable properties include:
A custom-built mansion in Brookline, Massachusetts
A luxury condo in New York City
A beachfront mansion in Tampa Bay, Florida
Having recently retired, it's possible that Brady and his wife, Gisele Bündchen, may further divide their real estate portfolio.
Investments
Aside from his residential properties, Brady's overall net worth is estimated to be around $512 million, which includes his income from football and various endorsement deals. Investments contributing to his wealth include:
TB12: Brady's health and wellness company, focused on his training methods and nutrition regimen.
Autograph: A platform for digital collectibles and memorabilia, where fans can purchase exclusive content from sports personalities, including Brady himself.
With these residential properties and investments, Tom Brady's real estate and asset portfolio demonstrate his continued success both on and off the field.
Charitable Work and Philanthropy
TB12 Foundation
The TB12 Foundation is a nonprofit organization founded by Tom Brady, with a mission to empower individuals to achieve and sustain their peak performance. The foundation focuses on providing access to groundbreaking health and wellness resources for people in need, such as underprivileged youth, and athletes recovering from injuries.
Partnerships
Throughout his career, Tom Brady has been involved with several charitable organizations and causes. Notably, he has partnered with the Boys and Girls Club of South Boston and Best Buddies. In one instance, he participated in a charity beard shave event organized by Gillette, which donated $35,000 each to the aforementioned organizations, as well as the Dana Farber Cancer Institute.
Donations
While Tom Brady's personal contributions to his own charity may have been relatively small, with only a little over $200,000 in donations, he has leveraged his fame and connections in other ways to raise funds for various causes. For instance, he joined the "All-In Challenge" on social media in April 2020, which resulted in a donation equivalent to $1 million for COVID-19 relief efforts.
It's important to note that Tom Brady's philanthropic persona goes beyond just financial donations. His involvement with charity events and partnerships contributes significantly to raising awareness and support for these causes.
Comparisons with Other NFL Players
Current Players
Among current NFL players, Tom Brady's net worth stands at an impressive $180 million. However, some prominent active players boast similarly high net worth figures:
Aaron Rodgers: Estimated net worth of $120 million, courtesy of successful performance on the field and lucrative endorsement deals.
On comparison, Brady holds a higher net worth than Rodgers, but both players are still among the wealthiest in the league.
All-Time Rankings
In the all-time NFL rankings, Tom Brady continues to maintain one of the highest net worth figures. A few notables in the all-time rankings include:
Peyton Manning: The retired quarterback has an estimated net worth of $250 million, which surpasses Brady's due to an illustrious career and numerous endorsement deals.
Dan Marino: Former Miami Dolphins quarterback, with an estimated net worth of $35.35 million, showcasing the wealth generated even in previous eras of the league.
While Brady's net worth is significant, it showcases how quickly an elite athlete's wealth can accumulate over a successful career, and how it compares with both current and all-time players in the NFL.