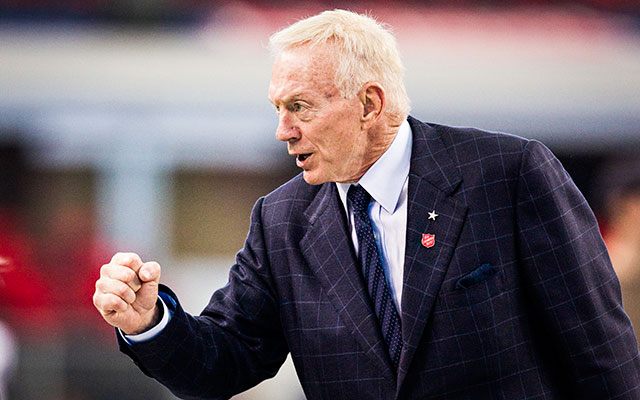 Just in case you're wondering which NFL team has the most money, it's the Cowboys, and by a big margin.  America's team isn't just improving on the football field as they are continuing to pile on cash off the field as well.  Dallas topped and dominated the most valuable NFL teams on the "Most Valuable Sports Teams" list released by Forbes, with a whopping $3.2 billion net worth.   Just for reference, that number is the equivalent of MLB's New York Yankees and trails only soccer's Real Madrid in team net worth.
Dallas is also head of the second most valuable team by good margin.  The New England Patriots clocked in at $2.6 billion, and this coming off another Super Bowl win with heralded QB and coach duo Tom Brady and Bill Belichick.
Coming in at third in the NFL, the Washington Redskins was estimated to be worth $2.4 billion, and 9th overall.  Washington's NFC East rival Giants are worth $2.1 billion (12th overall), while the Texans ($1.85 billion, 16th overall) are surprisingly high.
The rest of the NFL teams that made the list are as follows:
Jets, 17th, $1.8 billion
Eagles, 18th, $1.75 billion
Bears, 20th, $1.70 billion
49ers, 22nd, $1.6 billion
Ravens, 23rd, $1.5 billion
Broncos, 26th, $1.45 billion
Colts, 27th, $1.4 billion
Packers, 29th, $1.38 billion
Steelers, 32nd, $1.35 billion
Seahawks, 35th, $1.33 billion
Dolphins, 37th, $1.3 billion
Panthers, 42nd, $1.25 billion
Buccaneers, 45th, $1.23 billion
Titans, 48th, $1.16 billion
Photo via Getty Images