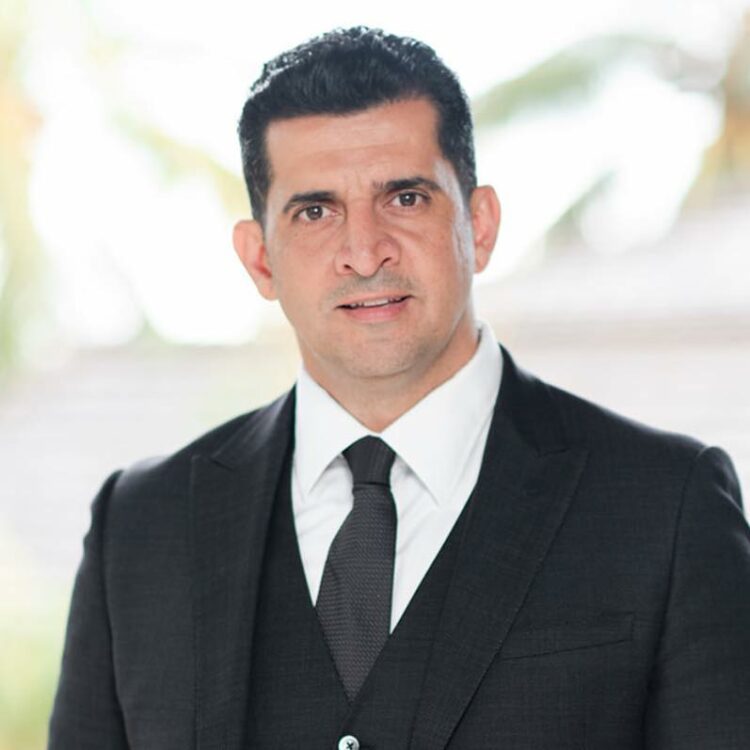 Patrick Bet-David, the renowned American entrepreneur, author, and financial adviser, has made a name for himself in the business world, achieving remarkable success in the fields of insurance and media. As of May 2023, his estimated net worth sits at an impressive $200 million, which is a testament to his hard work, business acumen, and ability to diversify his income sources.
The foundation of Bet-David's wealth stems from his insurance agency, PHP, and later his media company, Valuetainment Investments Group LLC. In 2017, he successfully raised $10 million from private equity to expand both ventures. Today, his P.H.P. Agency boasts 27,000 agents and 200 offices in 49 states, while Valuetainment continues to make waves through its engaging content on a variety of platforms.
Bet-David's journey to a $200 million net worth has been an inspiring story of determination and entrepreneurial spirit. Despite not having a college education, he has managed to build an empire that spans across different industries, showing that knowledge, experience, and tenacity can lead to monumental success.
Early Life and Background
Birth and Family
Patrick Bet-David was born on October 18, 1978, in Tehran, Iran. His parents were of Armenian and Assyrian descent, giving him a diverse cultural background. Growing up in Iran, Patrick was exposed to the challenges faced by minorities and the importance of resilience and adaptability.
Iranian Revolution and Immigration
During the late 1980s, Iran was involved in a war which caused immense turmoil for its citizens. Fearing for their safety, Patrick's family decided to leave Iran when he was 10 years old. They fled to Germany, where they spent two years in a refugee camp before receiving the opportunity to immigrate to the United States.
Education and Military Service
Once in the United States, Patrick and his family settled in Glendale, California. As a young Iranian-American, Patrick had to quickly adjust to his new surroundings, learning English to excel in school. He did not attend college but enlisted in the U.S. military instead. Patrick served in the 101st Airborne Division, gaining valuable leadership skills and a dedication to service that would later serve him well in his entrepreneurial pursuits.
Entrepreneurial Journey
Beginnings at Morgan Stanley
Patrick Bet-David began his entrepreneurial journey in the financial services industry. After serving in the U.S. military, he started his career at Morgan Stanley, one of the leading investment banks in the United States. There, he gained valuable experience and knowledge in finance and investment, laying a strong foundation for his future endeavors.
Establishing PHP Agency
In 2009, Patrick Bet-David founded PHP Agency, a financial services company focused on insurance. The company, based in Texas, has grown rapidly and now operates in 49 states across the United States. Under his leadership as CEO and founder, PHP Agency has achieved impressive results:
Over 27,000 agents
200 offices
$100 million in turnover
PHP Agency has helped thousands of Americans secure financial solutions through life insurance, retirement planning, and other financial services.
Creation of Valuetainment
In addition to his success at PHP Agency, Patrick Bet-David established Valuetainment, a media brand focused on entrepreneurship and financial education. With content spanning various formats, Valuetainment has garnered a significant following. Among its key metrics:
Millions of followers on social media platforms
Hundreds of interviews with influential figures in business and beyond
Diversified content portfolio, including videos, podcasts, and articles
Through Valuetainment, Patrick Bet-David has shared his entrepreneurial insights with a global audience, inspiring and educating aspiring entrepreneurs about the principles of success in business and finance.
Patrick Bet-David's net worth is estimated to be around $200 million in 2023, showcasing his accomplishment as an entrepreneur, creator, and financial industry powerhouse.
YouTube and Media Success
Valuetainment YouTube Channel
Patrick Bet-David is widely known for his Valuetainment YouTube channel, which has garnered millions of views and subscribers. Valuetainment is a media company that focuses on creating and syndicating educational content for entrepreneurs and business-minded individuals. This platform has played a significant role in his success and contributed to his estimated net worth of $200 million.
Notable Interviews
Through his YouTube channel, Patrick Bet-David has conducted numerous high-profile interviews with well-known entrepreneurs, athletes, and celebrities, including Kobe Bryant, Mark Cuban, and Oscar De La Hoya. These interviews provide insights into the lives and business strategies of successful individuals, further bolstering the educational aspect of the Valuetainment brand.
Podcast and Social Media
In addition to his YouTube channel, Patrick Bet-David hosts the PBD Podcast, where he discusses business, finance, and personal growth topics. He has garnered a considerable following across various social media platforms, such as Facebook and Twitter. These platforms have allowed him to engage with his audience and share his expertise as a former United States Army member and successful American entrepreneur.
Through his various media channels, Patrick Bet-David has established himself as a well-respected speaker, writer, and thought leader in the world of entrepreneurship and personal growth. His media success has not only contributed to his impressive net worth but also helped countless individuals along their journey to achieve their own business and financial goals.
Published Works
Patrick Bet-David is a renowned author, having published several impactful books over the years. His diverse range of writings includes topics such as business strategies, education, and motivation.
In his book "Your Next Five Moves," Bet-David provides a guide to mastering the art of strategy, whether it's for business or personal life. He shares insights on how to determine the next steps in any situation and helps readers build a plan to achieve their goals.
Another well-known work by Bet-David is "Drop Out And Get Schooled," where he addresses the education system and its flaws. Through this book, he sheds light on how it may not always be a suitable path for everyone and advocates for alternative methods of learning.
In his motivational book "Doing The Impossible," Bet-David shares the story of his journey from being an immigrant to becoming a successful entrepreneur. He emphasizes the importance of never giving up and inspires readers to achieve their dreams.
Apart from business and motivation, Patrick Bet-David also discusses personal topics such as relationships and dating. Through online content and social media, he shares tips and advice for maintaining healthy relationships and navigating the dating scene.
To summarize, Patrick Bet-David is a versatile author with published works spanning various themes, from business strategies in "Your Next Five Moves" to alternative education in "Drop Out And Get Schooled" and personal motivation in "Doing The Impossible." His writing also delves into personal topics such as relationships and dating, sharing valuable insights for his readers.
Personal Life
Marriage and Children
Patrick Bet-David is happily married to Jennifer Bet-David. Together, they have built a beautiful family and support system for their children. Although they fiercely maintain their privacy, it is evident that family is essential to the power couple. Continually balancing a successful career and a fulfilling personal life, Patrick and Jennifer serve as role models for those aspiring to leave a lasting impact in their fields of expertise.
Philanthropy
Patrick Bet-David believes in giving back to the community and translates his success into impactful philanthropy. Leveraging his experience and resources, he focuses on creating opportunities for marginalized youth and fostering a spirit of entrepreneurship. Some of the key causes he supports include:
Education: Patrick understands the importance of education and contributes to initiatives that provide underprivileged children with access to quality learning resources and mentorship.
Health: Recognizing the necessity of good health for a prosperous life, Patrick supports healthcare initiatives that improve the well-being of low-income families and individuals with disabilities.
Community Development: Patrick is dedicated to uplifting the communities he belongs to and frequently engages in projects aimed at their social and economic advancement.
Patrick Bet-David's personal life is a testament to his strong values and dedication to establishing a positive legacy. Balancing his marriage, family, and philanthropic endeavors with his thriving business, Patrick remains an inspirational figure for those seeking to achieve success with substance and meaning.
Patrick Bet-David Net Worth
Earnings and Salary
As of May 2023, Patrick Bet-David has an estimated net worth of $200 million. He is an entrepreneur, author, financial advisor, and CEO of PHP Agency, a financial services marketing company based in Glendale, California. In addition to PHP Agency, Bet-David is the founder of Valuetainment Media LLC and Valuetainment Investments Group LLC. The success of his businesses has played a significant role in accumulating his wealth.
Investments
Patrick Bet-David has made strategic investments throughout his career to grow his net worth. In 2017, he raised $10 million from private equity players to fund his companies, including the expansion of PHP Agency, which now has 27,000 agents and 200 offices in 49 states. Valuetainment Investments Group LLC is another major player in his financial success, helping Bet-David reach a $100 million turnover.
Assets
In addition to his business ventures, Patrick Bet-David's assets include an impressive collection of cars, such as a Lamborghini Veneno, BMW i8, and Rolls-Royce. His real estate portfolio also contributes to his substantial net worth, as he owns a luxurious mansion that symbolizes his self-made American Dream.
It's clear that Patrick Bet-David's entrepreneurial spirit, strategic investments, and ventures in various industries have significantly contributed to his net worth of $200 million in 2023.
Luxury and Lifestyle
Expensive Cars
Patrick Bet-David enjoys a luxurious lifestyle, which is reflected in his impressive collection of high-end cars. Some of the noteworthy vehicles in his collection include:
A Lamborghini Veneno, known for its striking appearance and top performance
A BMW i8, a sleek hybrid sports car that combines style, speed, and sustainability
A Rolls Royce, synonymous with luxury and opulence
These expensive cars are a display of Bet-David's success and a testament to his achievements in the world of entrepreneurship.
Real Estate
Apart from his passion for cars, Patrick Bet-David has also invested in real estate. He owns a luxurious mansion, reflecting his journey towards the American Dream. The location and other details of Bet-David's residence are kept private for security reasons.
Patrick Bet-David's luxurious lifestyle is an embodiment of the classic American Dream, which he has attained through determination, self-motivation, and hard work. His success demonstrates that even without formal education, through perseverance and confidence in one's abilities, it is possible to achieve great heights.