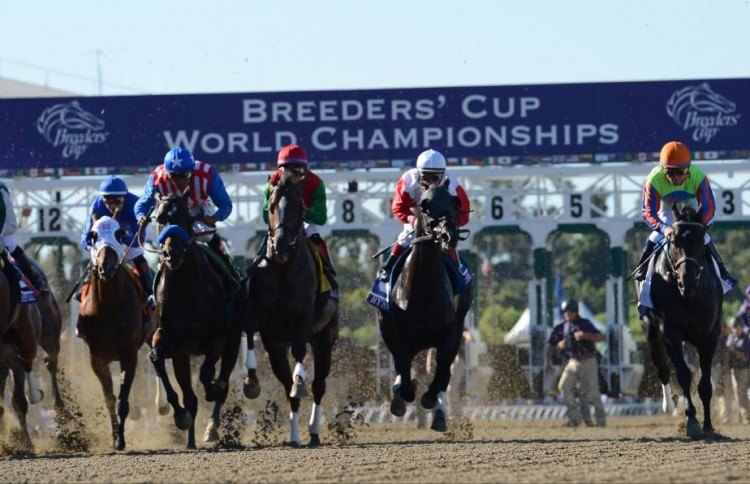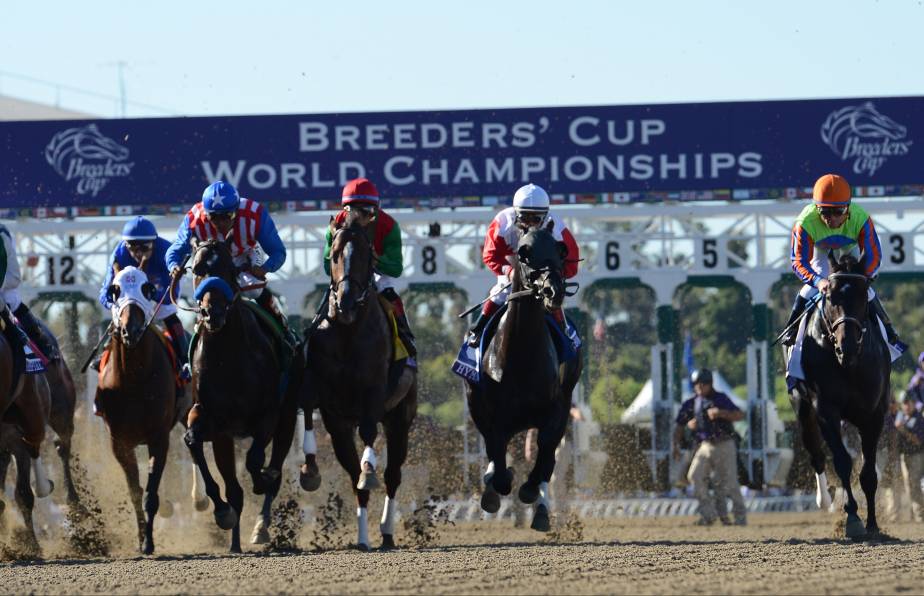 As the Sport of Kings joins the trend of providing dedicated high-end hospitality for fans seeking a special, more memorable onsite experience, Worthly.com decided to take a look at how the Belmont Stakes and hospitality provider QuintEvents introduced the program this June for the third leg of thoroughbred horse racing's iconic Triple Crown.
The Kentucky Derby has successfully marketed its Derby Experiences for almost a decade and the Breeders' Cup has been on board now for the last five years, leading the New York Racing Association (NYRA) to launch Belmont Experiences this past year as part of its annual Belmont Stakes Racing Festival.
For well-heeled fans of the sport and those looking for a VIP-insider, major-event experience, these packages provide unmatched access and exclusive perks to the most prominent horse races in the world. Customized packages include the best seating at the track, private tours of the paddock and backstretch and mingling with industry insiders and celebrities in the swankiest hospitality lounges at the venue. Premium open bars, full gourmet food buffets, live entertainment and private betting windows are the norm and hotel accommodations and transportation can also be tailored to individual preferences.
These lavish packages give fans the opportunity to check an item off the bucket list and participate in these events in a manner otherwise reserved only for owners, breeders, major sponsors and TV partners.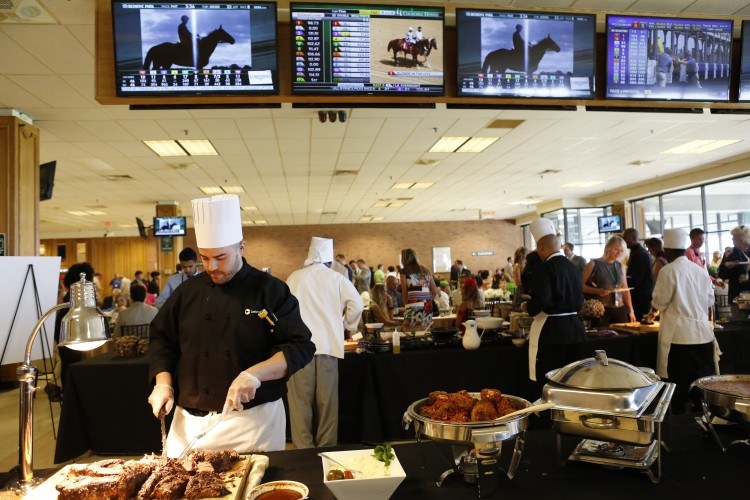 Loren Hebel-Osborne is an Event Sales Specialist with QuintEvents and a Louisville native who has been in the horse racing industry her whole life. She spent Belmont weekend in New York City, giving Belmont Experiences guests tours of the paddock, inside information on handicapping and working with the QuintEvents/Belmont Experiences team to make sure that all arrangements were just so for the first-time guests.
"The paddock at Belmont Park is hallowed ground for any horse racing enthusiast. Some of the greatest champions of the sport were saddled and paraded there," Hebel-Osborne said. "Belmont Experiences guests have opportunities to purchase a special tour and stand in that paddock, like owners!  There's not a more authentic experience unless you want to buy a horse!"
In fact, Mark Allen, owner of 2009 Kentucky Derby winner Mine That Bird, decided to purchase a Belmont Experiences package. The movie 50 to 1 was based on his win—one of the most extraordinary in Derby history—which paid $103.20 for a $2 bet, the second largest payout in Kentucky Derby history.
A featured guest of Belmont Experiences was retired jockey Steve Cauthen. Cauthen rode Affirmed to Triple Crown glory in 1978—the last time this milestone was attained until Victor Espinoza and American Pharoah accomplished the feat in 2015. Cauthen and Affirmed were the eleventh pair to win the Triple Crown, and Cauthen was only eighteen years old when they crossed the finish line at Belmont Park. Today, he is one of four living Triple Crown jockeys. He interacted with the Belmont Experiences clientele and helped them handicap horses, meeting and greeting throughout the day.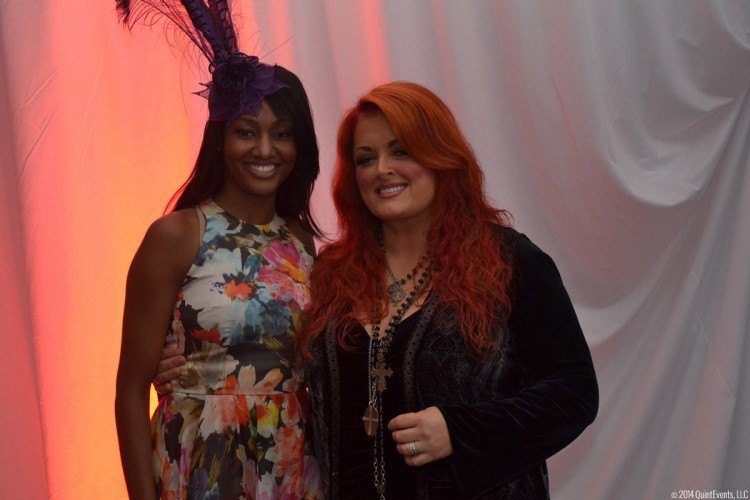 "Thoroughbred racing is an exhilarating sport to watch, but when you get to listen to details from a jockey's perspective, it brings even more drama," Hebel-Osborne said. "Steve Cauthen's victory aboard Affirmed puts him in the rarest of clubs of jockeys who have won the Triple Crown. I've never tired of hearing Steve explain how both horse and rider were connected and motivated each other to not give up throughout the iconic stretch battle!"
The Belmont Experiences packages were modeled off of QuintEvents' work with Derby and Breeders' Cup.  Celebrity guests at Derby Experiences and Breeders' Cup Experiences have included Hall of Fame jockeys Laffit Pincay, Pat Day and Chris McCarron.  In most cases, there is also an entertainment component to the packages.  At the Derby, QuintEvents guests have been treated to private concerts with Wynonna Judd, Sara Evans and Taylor Hicks.
The Breeders' Cup is the next stop on thoroughbred horse racing's major-event calendar, set for Nov. 4-5 at Santa Anita Park near Los Angeles.  It is horse racing's end-of-the-year championships — thirteen races showcasing the full scope of the sport and awarding a combined total of $26.5 million. The richest race — which awards more than any Triple Crown race—is the $5,000,000 Breeders' Cup Classic.
Pricing for the packages at the Kentucky Derby, Belmont and Breeders' Cup are wide-ranging, from a few hundred dollars for all-day hospitality (no hotel) at any of the races to $10,000 per person for a fully-loaded four day/three night Kentucky Derby excursion with a perch in the famed Millionaire's Row.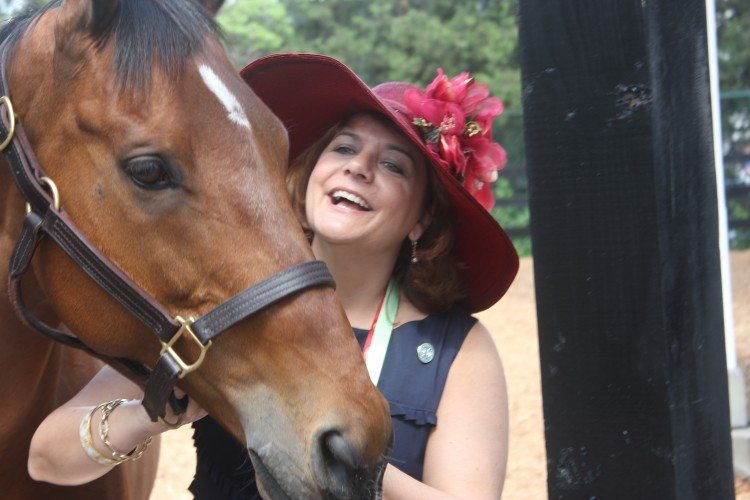 Breeders' Cup Experiences packages range from $699 for Saturday only all-day hospitality and amenities to $3,499 for the Chandelier Room offering with hotel, ground transportation, fast access to the track and clubhouse accommodations overlooking the finish line.
The expected field for Breeders' Cup Classic looks like it will test Kentucky Derby winners against each other.  California Chrome, the 2014 Kentucky Derby and Preakness Stakes winner, topped the field in all six of his starts in 2016, including the prestigious Dubai World Cup and the Pacific Classic Stakes. He will face 2016 Kentucky Derby winner Nyquist and 2016 Preakness Stakes winner Exaggerator.
Unlike many athletic events, the Sport of Kings is especially conducive to the convenience of the turnkey travel/experience package.  The Belmont Stakes and horse racing's other majors are multiple-day festivals accommodating hundreds of thousands in all-day affairs that allow legal wagering on site and attract more women than any other sport.
Now, you can cross one off the bucket list, make it a gift to a loved one, plan a corporate outing or get yourself that special treatment, VIP experience you've always wanted.
Sara Dacus is an avid reader, writer and horse racing enthusiast. She believes four beautiful words strung together are "weather clear; track fast." Sara attempts to stamp out ignorance as an eighth grade English teacher.