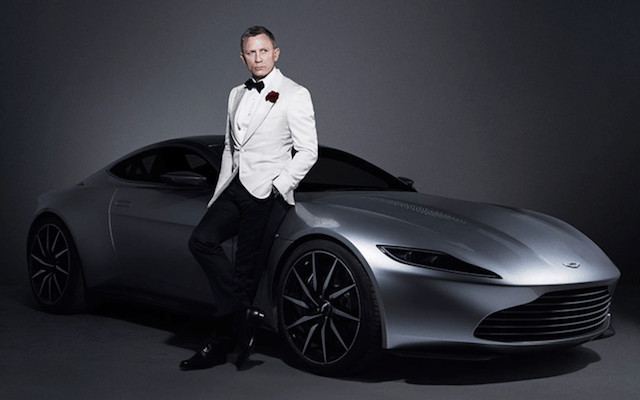 Christie's is holding a massive auction event in February where they will be selling off a wide range of official James Bond memorabilia, most of which comes directly from the set of the recent films, namely Spectre. Within the collection is also an Aston Martin DB10, which means this is the first time than any member of the general public can purchased this prized vehicle.
Aston Martin only produced just 10 vehicles for Spectre, which easily makes it one of the most desirable items within the auction. Additionally the vehicle will also feature a signed license plate by Daniel Craig himself, as if the car wasn't exciting enough. According to Christie's, the Aston Martin DB10 is expected to fetch anything from $1.4 to $2.1 million dollars.
Other items in the auction include a pair of blue Tom Ford cufflinks worn by Craig in Spectre, a laptop used by Q (Ben Whishshaw), a pair of Tom Ford sunglasses, and even a limited edition Omega Seamster 300 which was used in the film as well, among other items.
The auction will be broken down into two parts: a live auction on February 18th and an online-only auction that will run from February 16th to the 23rd. All proceeds from the auction will be donated to Médeccins sans Frontiers (MSF), the United Nations Mine Action Service, and other charities.
Photo from Christies