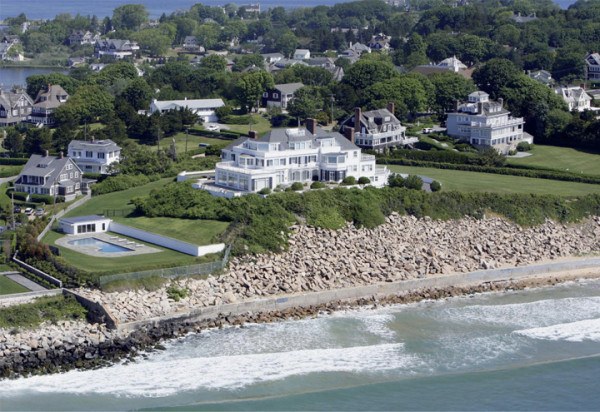 Taylor Swift receives tons of attention due to her popularity and continuous success in the music business. After putting out hit after hit, Swift has pulled in millions of dollars which has been dumped back into multiple properties throughout the United States. In Rhode Island, the governor has created a "Taylor Swift tax" that will hopefully help earn the state a influx of money off of big homes.
The tax would be applied to expensive second homes that won't see full time use from the owners. Someone like Swift is going to have limited time to visit her property, and it won't be generating costs that benefit the state for things like electricity, water or the other normal monthly expenses that come with being a homeowner.
Rhode Island Governor Gina Raimondo is aiming to raise somewhere around $12 million for the state on all second owned properties that are worth a value of $1 million or more. The Rhode Island governor recognizes the amount of luxury homes that don't see much use in the state and is taking advantage of a way to create more jobs and generate more income from the massive homes like Swift's.
Rhode Island also faces a $190 million deficit and currently does not implement any broad-based taxes. The taxes aren't expected to change anytime soon, so this will be a helpful plan for the state. Although the downside of this tax could result in wealthy home owners beginning to avoid purchasing second homes in Rhode Island, there are at least a decent amount of already owned properties that will still bring in a good amount. Only time will tell if this new "Taylor Swift tax" is actually beneficial or not, but it's a creative attempt to help Rhode Island bring in some extra cash flow that can have a positive impact on the community.
Photo via Seabord Properties