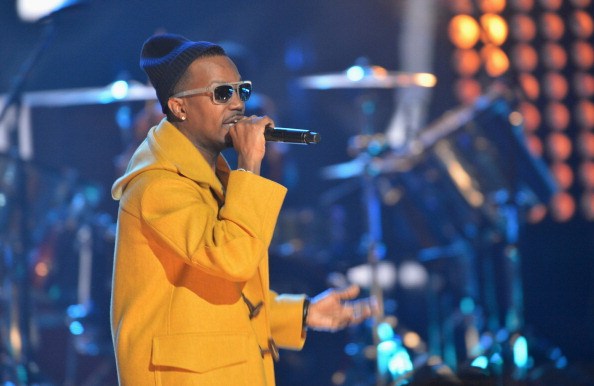 Juicy J is an American rapper, songwriter, and record producer with an estimated net worth of $20 million. He is the founding member of the hip hop group Three 6 Mafia.
Jordan Michael Houston was born on April 5, 1975 in Memphis, Tennessee.  He is the younger brother and frequent collaborator and fellow American rapper Project Pat. At the age of 16, J founded the hip hop group internationally known as the Three 6 Mafia along with DJ Paul and Lord Infamous. Around this time, he also launched Prophet Entertainment with DJ Paul. In 1994, they left the label to partner with Nick Scarfo to launch Hypnotize Minds.
Aside from his work with Three 6 Mafia, Juicy J has launched a relatively successful solo career. He's released three solo albums with collaborations from Lil' Wayne to Wiz Khalifa. His most prominent work is still what he's done with Three 6 Mafia.
In 2011, Juicy J announced that he is part owner and A&R rep for Wiz Khalifa's Taylor Gang Records. He would then be featured on Source Magazine's cover with his fellow Taylor Gang label mates. In early 2012, Juicy J released one of his most popular songs post-Three 6 Mafia entitled "Bandz a Make Her Dance", which features Lil Wayne and 2 Chainz. Reports indicated that the song was made in an apartment in Washington, D.C. and was produced by Mike Will Made It. The song only made it to 32 on the Billboard 100.
In September 2012, he signed with Columbia Records and released his another solo album with names like Lil Wayne, Nicki Minaj, and more featured on tracks. His most-popular album in recent years has been Stay Trippy from 2013. The album features Big Sean and Young Jeezy and includes the single "Show Out". Stay Trippy debuted at number 4 on the Billboard 100 charts. He was featured on Katy Perry's song "Dark Horse" in 2013. Around that same time, he announced he will be releasing a new album with the support of Project Pat and Travi$ Scott.
On January 7, 2014, Juicy J announced that he is going to release his fourth studio album during 2014. A day later he revealed the title of the album The Hustle Continues. On January 30, 2014, J announced he would be headed on tour. The tour's titled, The Never Sober, concert tour began in Febuary.
Juicy J's net worth is a collection of album sales and tours. He has not embarked on any business ventures of alternative means of income. This is a big year for Juicy J. He boasts a solid $20 million net worth, but it's been quite some time since he's been a top the hip-hop game. The good news for J is he'll always be featured on mix tapes and collaborations because he brings a unique skill set to a record. With Three 6 Mafia not making records, J will have to support himself through his solo career. To date, his concert tour has not been a home run, but has made decent money. After releasing a new album and going on tour in 2014, it'll be interesting to see where his net worth is in 2015.