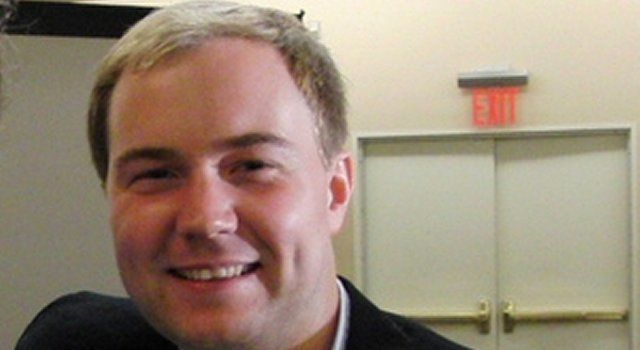 At the age of 15, Zac Johnson began making money online designing web site banners for $1 each. A self taught entrepreneur, Zac's been making money online for nearly 20 years and has been involved in nearly every facet of affiliate and online marketing. One of Zac's many successes includes his story of "How I Made $860,538.38 Profit in 4 Months!" from one web site, which can be read at his blog at ZacJohnson.com. Zac continues to focus on his blog, where he provides readers with firsthand accounts of his experiences, successes & failures.
Thankfully Zac was nice enough to answer some questions we had for him.  Here they are!
1. Zac, you mention how you've always been business oriented, even at a young age. Was there anyone in your life who influenced you to become that way? And if so, how?
– I wouldn't say that there was anyone in my life that actually inspired me to be an entrepreneur and have a business mindset, it was just something that I was born with and had an interest in at a very early age. Even as a young kid I used to play a game called "buy and sell" with my friends and we would each have our own fake stores and sell Marvel Superhero cards and go to each other's store. It was silly and fun… but still lessons of business at a very early age. This then led to selling sports cards, candy and cans of soda throughout elementary school and middle school.
While there wasn't anyone "business" related as an inspiration in my early life, my family and those around me were also so supportive and knew I had a business mentality, which was great to see.
2. You and I are of similar age in that we first used the internet in high school. At what point did you realize that money could be earned online, and did you ever think you'd be doing what you do today?
– When I first started making money online it was literally $1 at a time. This was back before Paypal or any other online payment systems were around. I would connect with other site owners in the AOL Web Diner chat room and I would make them 468×60 banners for their sites. I only charged $1 at the time. Some people would send me a few dollars in the mail and many wouldn't. This was one of the first ways I made money… which led to many other new opportunities and discoveries quickly after.
3. Tell us more about Pacific Coast Feather Company, your first affiliate venture….
– One of the very first affiliate / ad programs I joined was Pacific Coast Feather company. They were paying .01 per click if you put a banner on your site. They would only send out payments once you've earned $100.00 in revenue… which was a ridiculous 10,000 clicks! These numbers are laughable today and I will never forget their logo with the duck and how the banner looked. I ended up earning around $35 with them (3,500), but since I didn't it their minimum I never got the money. It's a funny story I will always remember, especially since their banner was just on one of my fun Orlando Magic and humor sites.
4. How do you think Affiliate marketing has changed in the 10 years you've been involved?
– Affiliate marketing is changing non-stop, which is pretty cool. It's continually changing because more people are discovering new ways on how to promote offers, while new advertisers and brands are also discovering it as a solution for driving leads online. Even though it's been nearly 20 years since affiliate marketing just started, it's still considered the wild west and the majority of people in the world have no idea what it is.
5. Where do you see Affiliate marketing say 5-10 years from now?
– Affiliate marketing is going to stick around for a very long time. Just look at Amazon.com and what's it's done for their company and business over the years. They wouldn't be anywhere near where they are today without it. People will continue to discover affiliate marketing and that will be their entry into the world of online marketing, and then many will progress into building their own brands, businesses and ad campaigns… which is a good thing. New advertising methods, traffic sources and rules will continue to change the affiliate marketing landscape, but the core structure of it will be the same.
6. What's the most you've ever made from an affiliate marketing campaign in one day?
– Through one of my high traffic sites I was able to generate $35,000+ in one day and $800,000 within four months, which was all profit. This was through a collection of different ad programs and affiliate networks. The majority of this traffic was through social and was viral, so I didn't have to worry about paying per click, view or visitor.
7. What advice do you have for aspiring affiliate marketers?
– Everyone makes affiliate marketing sound so easy, but it's not. If you want to have a real business on the internet, expect to spend 40-60+ hours per week and lose money in the beginning. You need to eat, sleep and breath this stuff.
8. What do you think the most important business lessons you've learned over the years are?
– This goes back to my previous answer. It's not easy and you always need to be on your toes and figure out what's next. What's making money one day could be worthless the next day. Invest in yourself and your business and treat this like a real business.
9. What is your favorite product that you've ever marketed and why?
– I don't promote many products, especially on a long term basis. The best product/service that I've created and built would be my own brand through ZacJohnson.com. Since starting the site and getting my personal brand out there the experiences and returns have been immeasurable.
10. If you could go into any business other than affiliate marketing what would it be and why?
– I often get asked this question and it's still one that I often think about myself as well. When I was a kid I always wanted to be a lawyer… but that was just because they made good money. Thought I never had any interest in "being an actual lawyer" and getting involved in what they do. I also wanted to run my own comic/sports memorabilia store… though there is no money in that area. I also always found billboard advertising interest, but that was before the internet came around. So if I had to get into an area that wasn't internet related, I think it would be in real estate or managing office space.