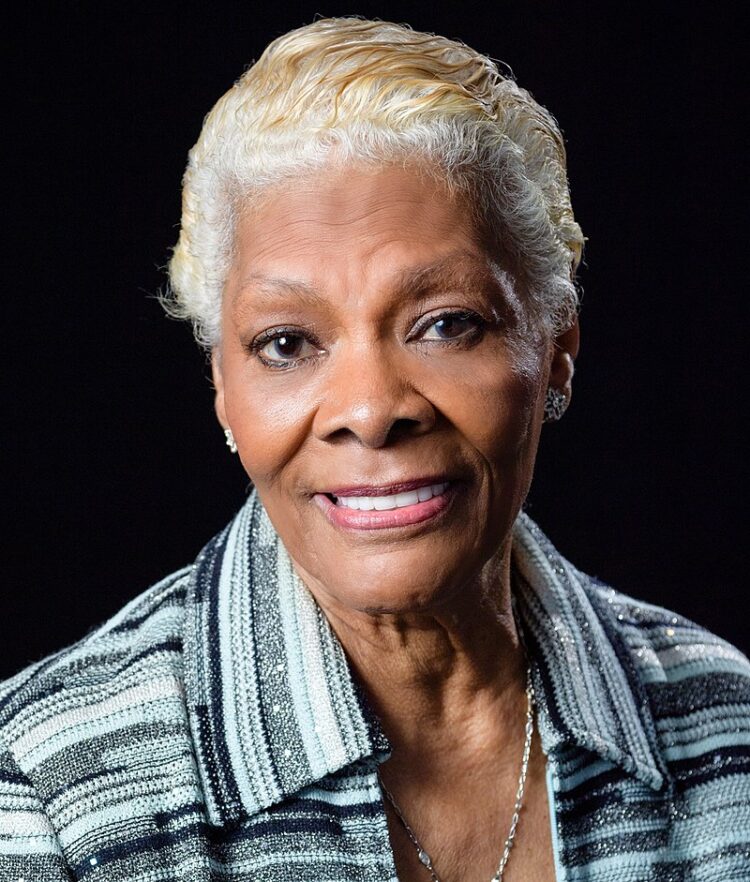 Dionne Warwick, a legendary American singer, actress, and television host, has had a storied career spanning several decades. As a multiple Grammy Award winner and chart-topping artist, one might expect her net worth to be quite substantial. However, this isn't the case; Warwick's net worth is currently estimated at a modest $500,000.
Throughout her career, she experienced several peaks and valleys, both financially and professionally. A key factor contributing to her relatively low net worth is her past bankruptcy declaration in 2013. Caused by the reported mismanagement of her business affairs, Warwick found herself owing nearly $7 million to the Internal Revenue Service and over $3 million to the state of California in business taxes.
Despite these setbacks, Dionne Warwick has remained resilient. She continues to captivate audiences with her incredible musical talent and keeps her sense of humor in the face of adversity. While her net worth may not reflect the true magnitude of her career, Warwick's tenacity and dedication have solidified her place in music history.
Dionne Warwick's Early Life and Career
Birth and Family Background
Marie Dionne Warrick was born on December 12, 1940, in East Orange, New Jersey. She belonged to a musically-inclined family. Her mother, Lee Drinkard, was a member of the Drinkard Singers, and her father, Mancel Warrick, served as the group's manager. Dionne Warwick is also a cousin of the late Whitney Houston.
The Gospelaires and Early Singing Career
Dionne Warwick began her singing career as a member of The Gospelaires, a gospel group formed by her family. The group gained popularity and transitioned into the Drinkard Singers, who performed regularly in New York. In addition to her family group, Warwick also pursued a solo career in music.
Major Collaborations and Success
Partnership with Burt Bacharach and Hal David
Dionne Warwick's career was highly influenced by her partnership with the legendary songwriting duo Burt Bacharach and Hal David. Their collaboration began in the early 1960s and would last over a decade. Together, they created some of the most iconic songs in pop music history, which helped boost Warwick's popularity and contributed to her net worth.
Iconic Songs and Albums
Some of the memorable singles and albums created by Warwick, Bacharach, and David include:
Walk On By: Released in 1964, this hit single became one of Warwick's signature songs and helped her achieve international fame.
I Say a Little Prayer: Another major hit for Warwick, released in 1967, became a classic that's still beloved by her fans today.
Do You Know the Way to San Jose: Released in 1968, this catchy pop tune was a Top 10 hit in the United States and the UK.
In addition to these iconic singles, Warwick released several successful albums throughout her collaboration with Bacharach and David. Some highlights include:
| Year | Album Title |
| --- | --- |
| 1963 | Presenting Dionne Warwick |
| 1964 | Anyone Who Had a Heart |
| 1966 | Here I Am |
This fruitful partnership not only furthered Warwick's career but also cemented her status as a legendary singer.
Grammy Awards and Achievements
Dionne Warwick is an accomplished singer with a career spanning over six decades. Throughout her illustrious run in the music industry, she has achieved numerous accolades, including multiple Grammy Awards.
In 1969, Warwick won her first Grammy Award for Best Contemporary Female Vocal Performance for her hit song "Do You Know the Way to San Jose?" This award marked a significant milestone in her career and reinforced her status as one of the most talented and successful female vocalists of her time.
Following her initial Grammy win, Warwick continued producing hits and rapidly gained recognition in the music industry. Her collaboration with Burt Bacharach and Hal David in the 1960s and 1970s resulted in a series of successful and critically acclaimed records.
Some of her most notable Grammy achievements include:
1970: Best Contemporary Female Vocal Performance for "I'll Never Fall in Love Again"
1987: Best Pop Performance by a Duo or Group with Vocal for "That's What Friends Are For" (shared with Elton John, Gladys Knight, and Stevie Wonder)
1987: Best R&B Performance by a Duo or Group with Vocal for "Love Power" (shared with Jeffrey Osborne)
In addition to her Grammy Awards, Warwick has also been honored with various other awards and recognitions, such as:
2019: Grammy Awards Lifetime Achievement Award
2012: Golden Camera, Germany
1970: Hasty Pudding Theatricals, USA
1988: Image Awards (NAACP)
2013: Soul Train Awards
1985: Star on the Hollywood Walk of Fame
Dionne Warwick's impressive list of achievements showcases her immense talent and impact in the music world. As a seasoned and versatile female vocalist, Warwick has enjoyed remarkable success with numerous hits and prestigious Grammy Awards to her name.
Acting and Television Career
Roles in Film and Television
Dionne Warwick made her acting debut in the 1968 film "Slaves" and went on to appear in various television shows and movies throughout her career. Some of her notable appearances include the 1982 TV movie "Me & Mrs. C," the 1986 film "Sweet Surrender," and the hit 1980s sitcom "The Love Boat." In the early 1990s, Warwick had a recurring role on the CBS crime-drama "Spender" and guest-starred in the comedy series "Cybill."
Hosting and Infomercials
In addition to her acting career, Dionne Warwick has had a successful television career as a host, working on various talk shows and award ceremonies. One of her most prominent hosting roles was for the music event "Solid Gold" from 1980 to 1981. She also co-hosted the American Music Awards multiple times during the 1980s.
Warwick gained further attention and became a recognizable figure in the world of infomercials when she started endorsing the Psychic Friends Network in the early 1990s. As a spokesperson for the popular psychic hotline, she appeared in numerous infomercials and TV spots promoting the service.
Philanthropy and Activism
Dionne Warwick has made a significant impact in various charitable and activist circles throughout her career. As a passionate advocate for numerous causes, Warwick has served as a United Nations Global Ambassador and lent her talents to various philanthropic initiatives.
One of Dionne Warwick's significant contributions has been towards the fight against HIV/AIDS. As a supporter of the American Foundation for AIDS Research (amfAR), she has helped raise funds and awareness for the cause by participating in events and campaigns. Additionally, Warwick released the single "That's What Friends Are For" in collaboration with Stevie Wonder, Elton John, and Gladys Knight, which raised millions of dollars for amfAR.
Aside from her work in the AIDS/HIV arena, Dionne Warwick has also focused on humanitarian efforts, including:
Supporting World Hunger Year with her star-studded charity concerts in the 1980s, which raised funds to combat global hunger.
Serving as the US Ambassador of Health in the 1980s and 1990s, which involved promoting health initiatives and policies nationally and internationally.
Partnering with the Starlight Children's Foundation, an organization dedicated to improving the lives of critically ill children through celebrity engagement and outreach programs.
While her net worth may not be indicative of her widespread success, the impact of Warwick's philanthropic efforts and activism are clear. By devoting her time and talents to these causes, she's left a lasting legacy beyond her career as a singer and performer.