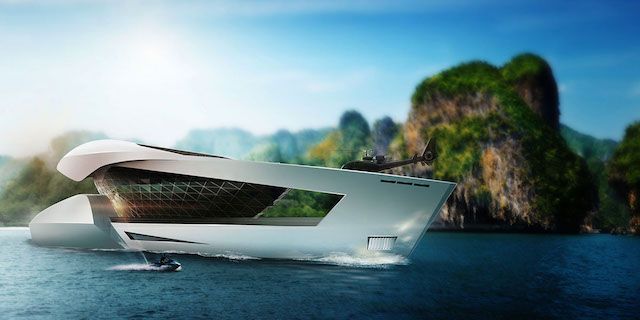 Sometimes it feels like new superyacht designs all look extremely similar, but then there are things out there like the CF8 Future Concept that really makes your head turn. The CF8 Future Concept is the newest creation from the Dutch design firm Sea Level, and it's easily one of the most impressive superyacht concepts we've ever seen.
Take just one look at the CF8 Future Concept, from any side really, and you just know that this yacht design is unlike any other. The 262-foot vessel is characterized by the massive open space found in its body and by what looks to be an upside-down dome made from glass panels. The open space allows for plenty of room, as it essentially allows the yacht to have two main decks. So you can have a helicopter pad and outdoor living space on the top with a full-size pool in the bottom. Regardless of what specifically you can use the space for, the yachts distinctive exterior design that is tastefully done makes it a true visual stunner. It's bold and attractive, yet at the same time non-offensive.
The CF8 could theoretically accommodate a total of 12 guests as there are 8 massive cabins on board that are each equipped with private bathrooms and walk-in-closets. Additionally the design has made room for automobiles, as you can potentially store eight cars inside the yacht's showroom, because why not? Other amenities include a personal spa and gym, a home theater, room for Jet Skis/ other water toys, and more.
It remains to be seen as to whether or not the CF8 Future Concept will actually be produced, as it just exists currently as some designs and digital renderings. We hope someone builds this yacht and makes it real, as it's easily one of the most impressive yacht concepts we've ever seen.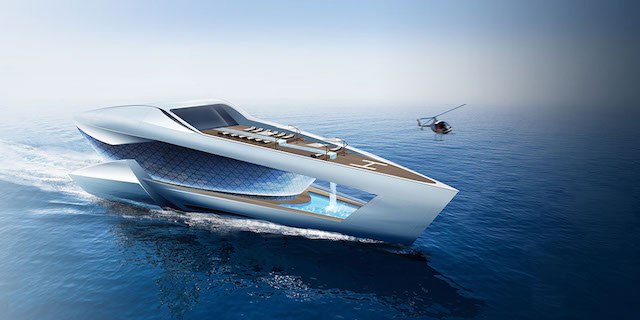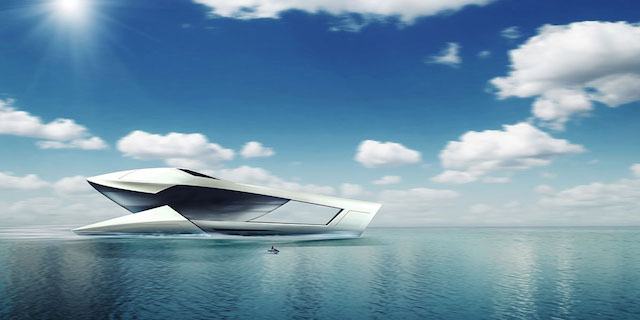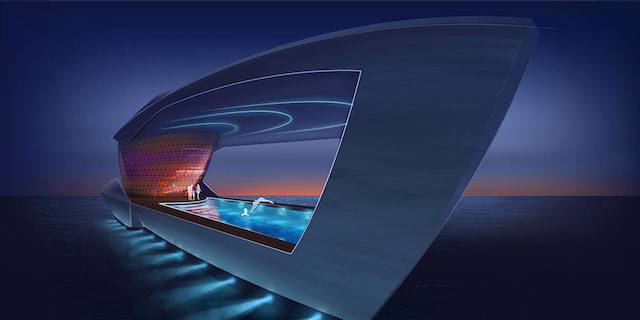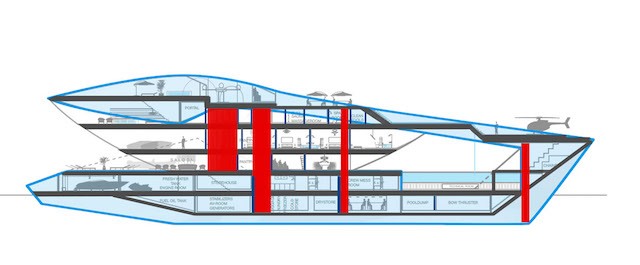 Photos from Sealevel.nl