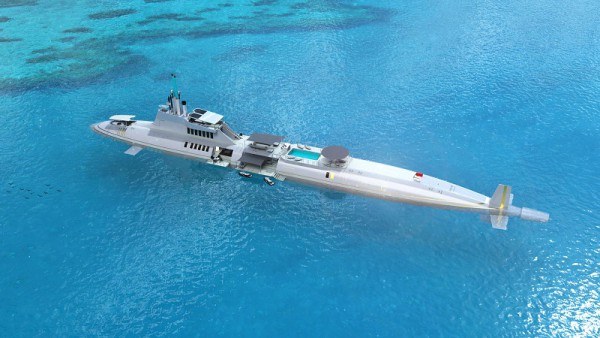 As the world gets more crowded we're constantly trying to find more space to inhabit it's occupants.  While someday we think we'll be able to live on other planets, that's in a future far too distant right now.  However, there have been incredible advances in taking up more room here on earth, and with little environmental issue.  Floating islands, or submersibles are more real than you think.  One company at the forefront of this technology is Migaloo and their Kokoma Ailand.
Kokomo Ailand is a private floating habitat based on existing semi-submersible platforms.  It's flush with bespoke luxury and design, incomparable features and entertainment, state of the art megayacht amemities, and the flair of an exotic island.   So what's this island got that others don't?  Let's take a look at some of the amazing features of the yacht.    First we have the owners penthouse.  It's located 80m above sea level and contains 2 private elevators, a jacuzzi with glass bottom, and a private owners beach club with gym.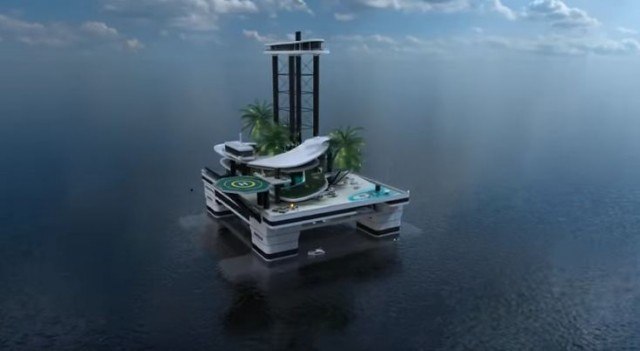 Next up we have the "Jungle Deck."  If you feel like taking a dip the jungle deck is equipped with a pool with waterfall, cocktail bars, palm trees, and gardens.  The deck also has extraordinary privacy as it's sheltered by exotic plants and wildlife.  Does the term "cruise" sound familiar?  Only difference here is that we're talking permanent cruise.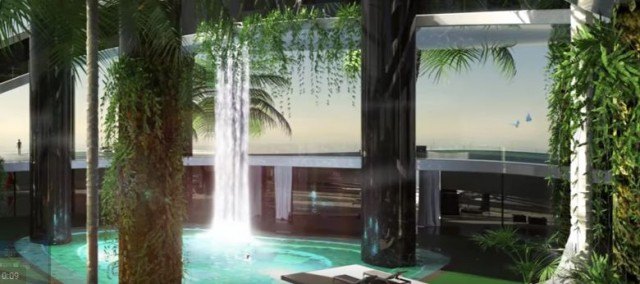 The spa deck is complete with a gym, massage area, and beauty saloons.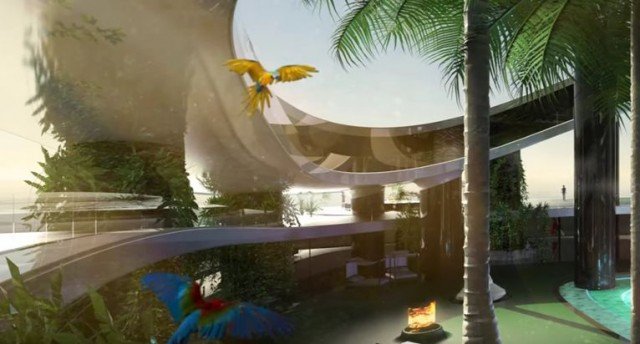 The garden deck is perfect for strolling, dining and relaxing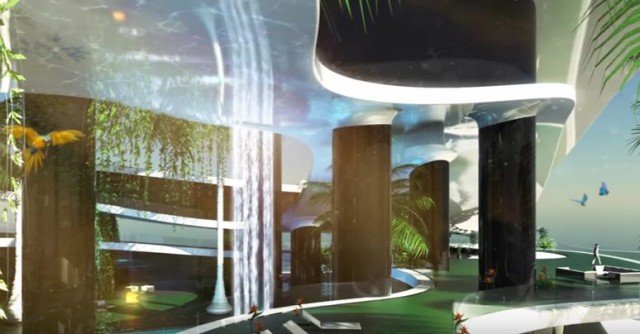 The beach deck has prime entertainment including a bar, pool, and barbecue area.  There's also an elevator taking you down to the beach area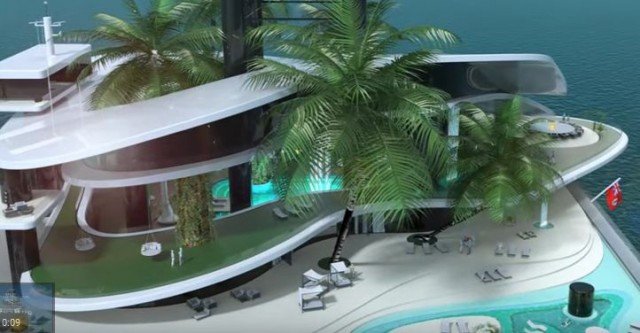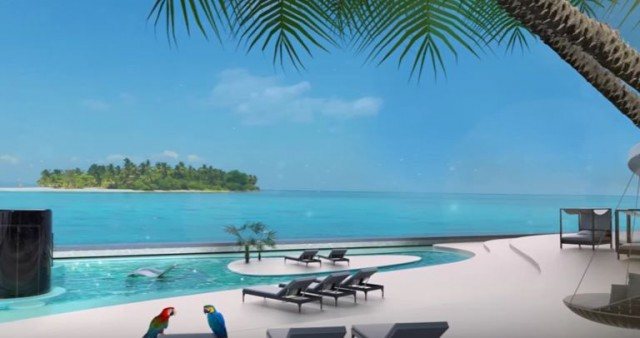 VIP Guest Desk: Amazing views from private balconies with infinity pools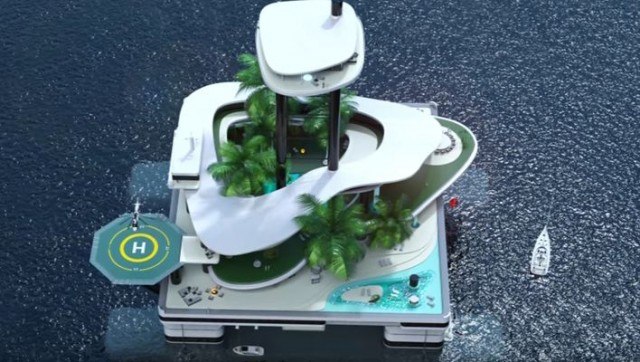 Enjoy quick departure with a helipad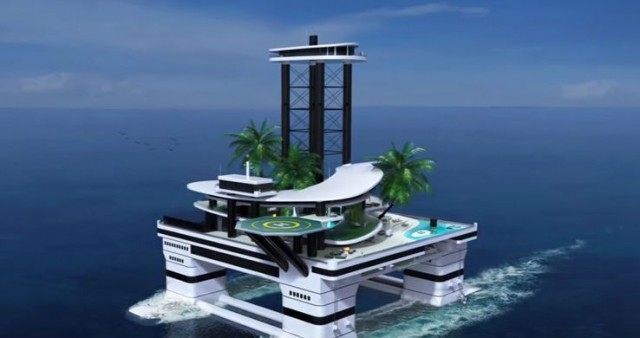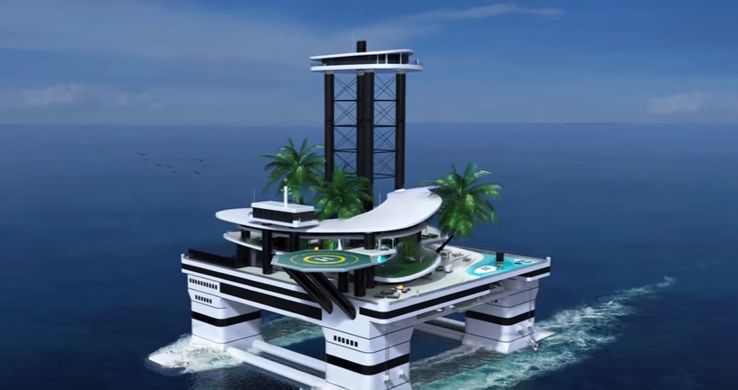 The yacht can reach 8 knots with 8 azipods.  Also 4 Tender bays hosting large limos and tenders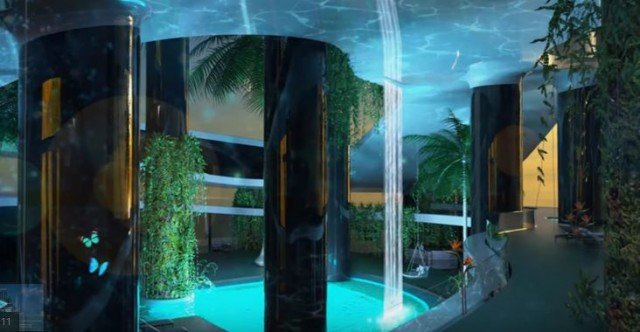 Illumination for relaxation and entertainment
Enjoy the video
Would you make yourself at home here?