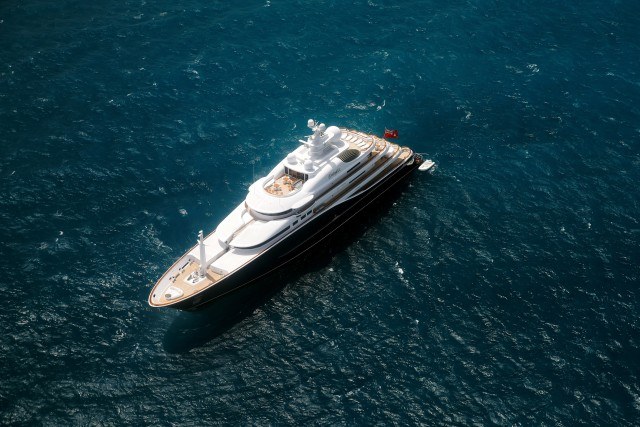 Yachts in their very nature are expensive, luxury vehicles. The high-end super yachts are floating mansions that have everything you could ever want. Outside of the initial costs to purchase a yacht, there are many other costs associated with a yacht such as operating the vehicle and storing it somewhere. Still there are plenty of people that can afford these incredible machines, and a select few own super yachts which are the most luxurious in the wrold. We are going to take a look at some of the most expensive yachts that are out there right now.
10. Rising Sun – $200 million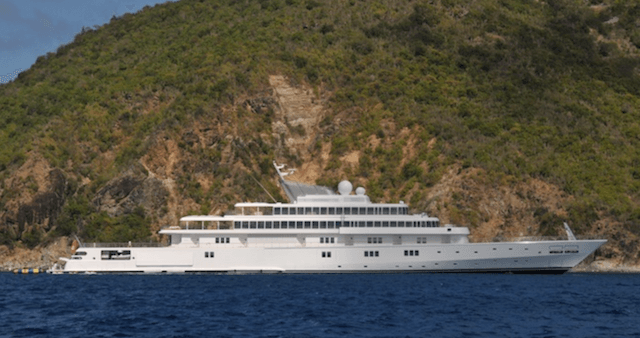 The first yacht on our list is the Rising Sun with a price tag of $200 million dollars. The yacht is owned by David Geffen who is an American businessman and film producer. The yacht is 453 feet in length and features 82 rooms, a gym, a wine cellar, a private movie theater, and a full-sized basketball court that doubles as a helipad.
9. Seven Seas – $200 million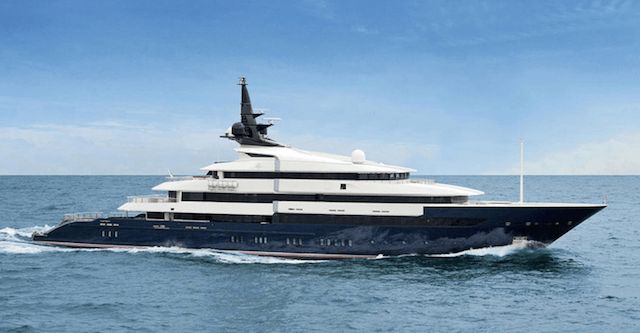 The Seven Seas takes the number two spot on our list, also with a price of $200 million dollars. This yacht is 281 feet in length, and is the private yacht of none other than Steven Spielberg. Built by Oceanco from the Netherlands, the boat can fit 12 guests and uses a crew of 23 to run it.
8. Lady Moura – $210 million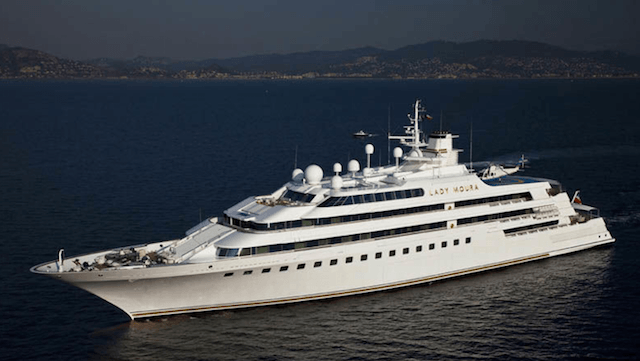 Lady Moura is number eight on our list with a price of $210 million. The yacht is 344 feet in length and is owned by Saudi Araibian billionaire Nasser Al-Rashid. The yacht is large enough to fit a helicopter and the words "Lady Moura" on the boat are made from gold.
7. Al Mirqab – $250 million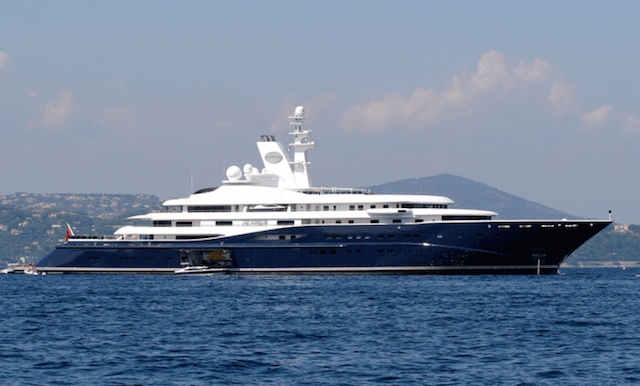 Belonging to the former Prime Minister of Qatar, Hamad bin Jassim bin Jaber Al Thani, the Al Mirqab is next on our list. The yacht is 436 feet long and can comfortable accommodate 24 guests in suites that have their own living rooms. Additionally the yacht can fit its entire crew, which is 55 people strong. From the movie theater to the indoor swimming pool, this yacht is amazing.
6. Dilbar- $263 million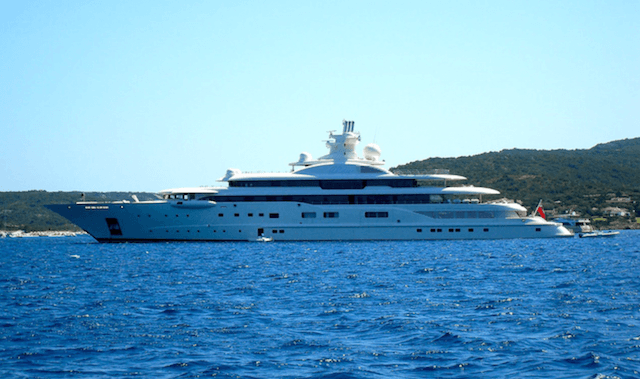 Named after his mother, the Dilbar is a super yacht owned by Russian billionaire Alisher Usmanov. Built by Lürssen, a ship building company from Germany, this yacht is obviously very luxurious. Designed by Tim Heywood, the yacht is 360 feet in length and has a helipad. The yacht can carry 20 people and its 47 crew members.
5. Al Said – $300 million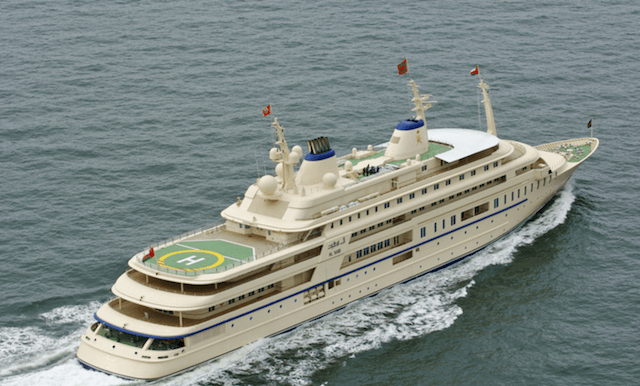 The Al Said is one of the larger yachts that exists as it is 508 feet in length, and one of the more expensive ones. The Al Said is owned by Qaboos bin Said Al Said, who is the Sultan of Oman. Conveniently naming the yacht after himself, this vessel was also built by Lürssen. The yacht can carry 74 guests and is operated by a crew of 154 people.
4. A – $323 million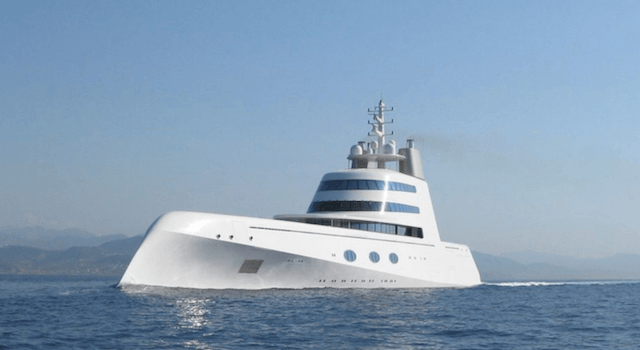 Simply known as just "A", this yacht comes in at number four on the list with a price of $323 million dollars. This yacht was built by Blohm + Voss in Germany, and features a very unique appearance. The yacht is owned by Russian businessman and billionaire Andrey Melnichenko. The yacht is 390 feet in length and is absolutely beautiful on the inside as it is extremely modern.
3. Dubai – $350 million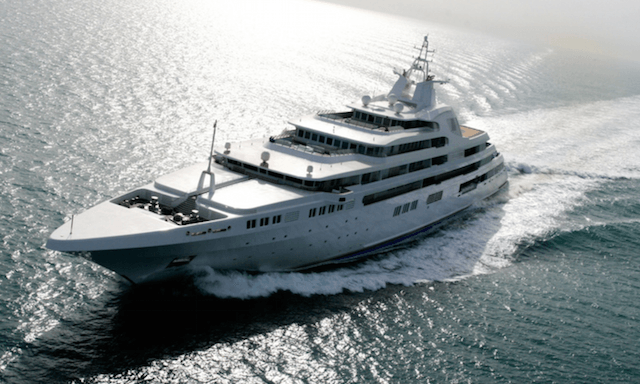 Dubai is the fifth most expensive yacht that exists right now, and it is the third largest yacht in the world with a length of 524 feet. The yacht is owned by Sheikh Mohammed bin Rashid Al Maktoum, who is the ruler of Dubai, and the Prime Minister of the United Arab Emirates. The yacht was constructed in a joint venture between Blohm + Voss and Lurssen and it can hold over 115 people on it, including the crew.
2. Eclipse – $475 million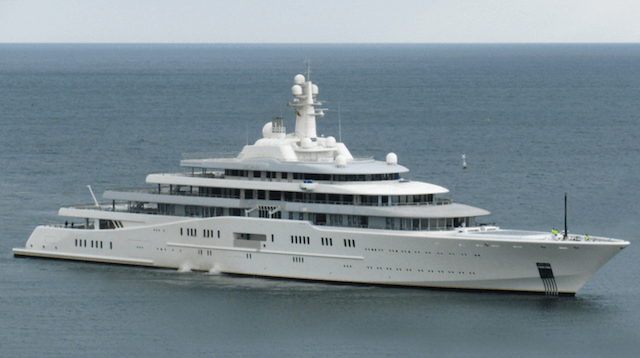 Not only is Eclipse the second most expensive private yacht ever, it is also the second largest yacht with a length of 536 feet. The yacht belongs to Russian businessman Roman Abramovich who famously owns the Chelsea Football Club in England. Built by Blohm + Voss, this amazing super yacht has 24 guest cabins, two swimming pools, two helipads, and even a small submarine. It takes about 70 people to full operate this impressive machine.
1. Azzam – $605 million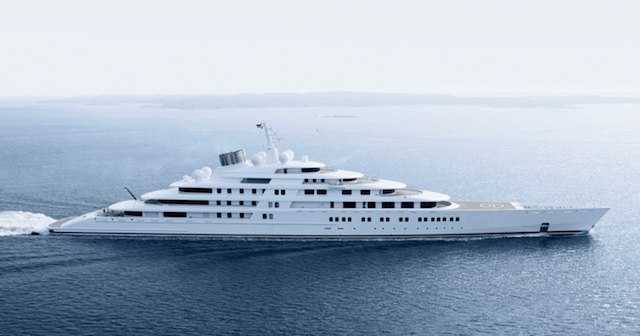 With a price estimate of around $605 million dollars, Azzam is the most expensive yacht out on the waters today. It is also the largest yacht in the world with a staggering length of 590 feet. The yacht was built by Lurssen for Khalifa Al Nahyan who is the president of the United Arab Emirates. One of the most impressive facts about this yacht, is that the combine engines achieve an output of 94,000 horsepower which is needed as it is just so massive.
Photo by Neilson Barnard/Getty Images, Super Yacht Time