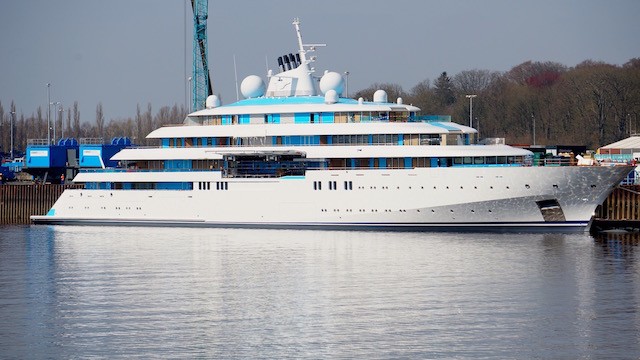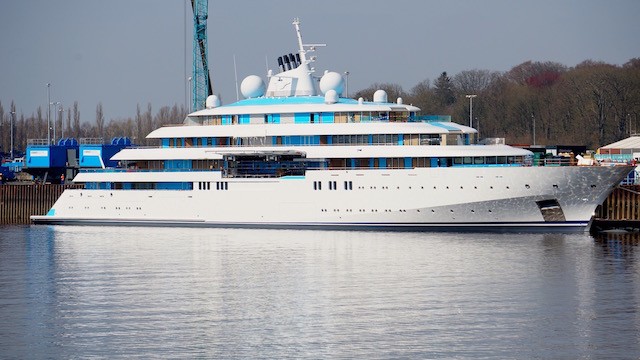 While there are certainly many great yacht manufacturers and ship builders out there, when it comes to superyachts and absolutely massive floating castles, one company is boss: Lürssen. This German shipbuilding company is known for their large and luxurious vessels, and they are also the company that produced the largest yacht in the world, the Azzam. Well the company has just delivered their newest creation, the Golden Odyssey, and it is a 404-foot goliath.
The yacht was initially introduced as Project Tatiana, to keep it mysterious, although it is challenging to try and keep a 404-foot superyacht a secret. The yacht was created for Prince Khaled bin Sultan, a royal family member of the House of Saud from Saudi Arabia.
While not much detail has been shared about the yacht, we do know it was designed by Martin Francis from Francis Design, and he has often worked with Lürssen in the past. The interior is believed to be designed by Alberto Pinto, however at this time there are unfortunately no shots of the interior. However we can probably imagine what a 404-foot super yacht's interior owned by a royal billionaire probably looks like.
The Golden Odyssey weighs a total of 8,377 tons and is powered by a hybrid diesel-electric system. Unfortunately not much else is known about the Golden Odyssey at this time. Hopefully Lürssen or Prince Khaled will share more details and pictures as we'd love to take a better look at this beauty.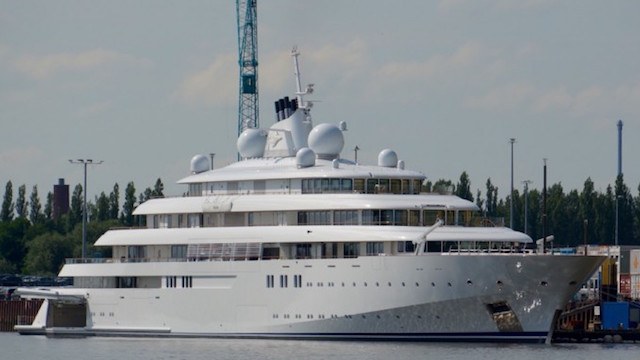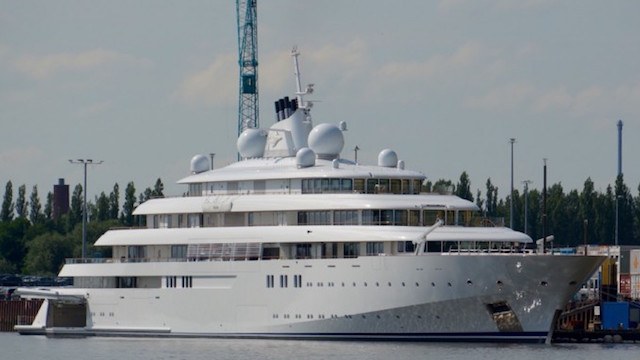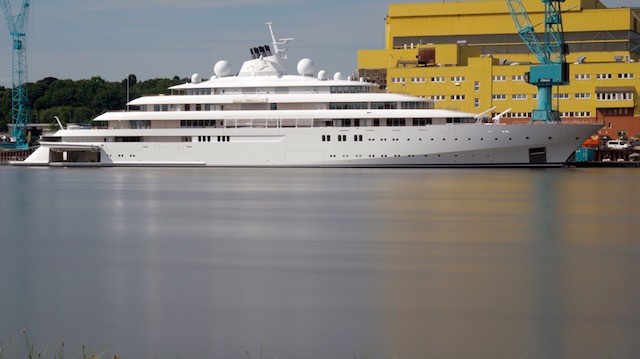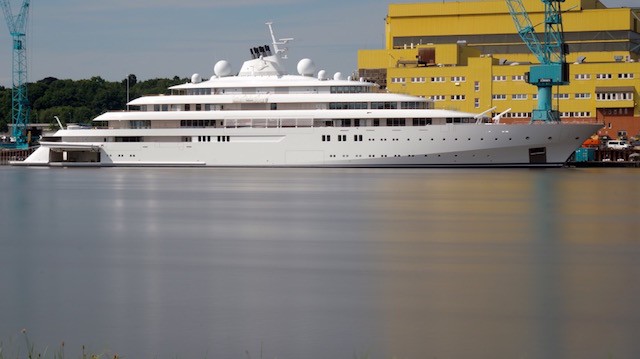 Photos from CharterWorld.com/DrDuu