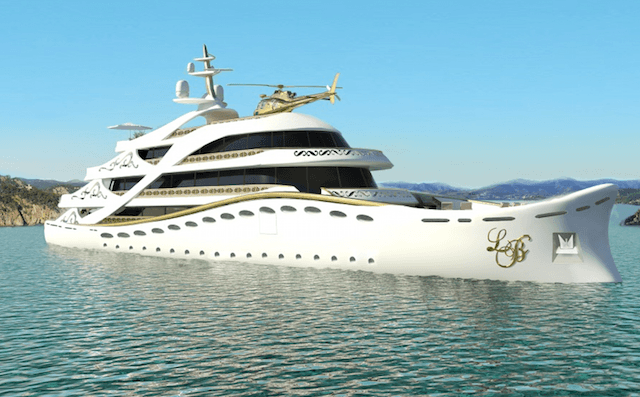 A seemingly first of its kind, the La Bella Yacht is a mega yacht that has been designed entirely with women in mind for the key demographic. Lidia Bersani, the woman behind the creation, felt that nearly all yachts catered to men leaving most women out. Bersani is a interior designer from Monaco who wanted to freshen up the yacht market, and she is advertising this yacht as the "first luxury mega yacht for a lady". Despite the fact that most superyacht owners are men, Bersani wanted to give something to women and this yacht does look pretty nice.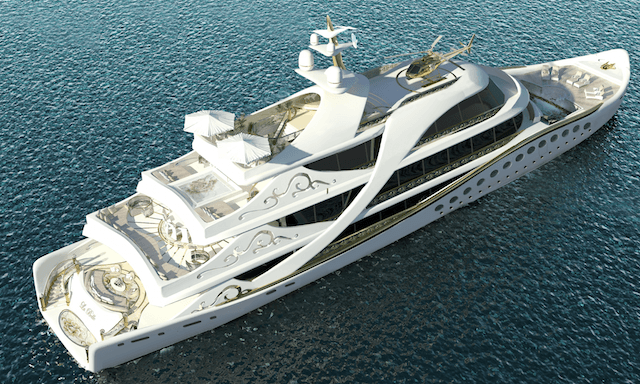 Immediately from the exterior one can see that the yacht certainly posses more feminine features. The extensive gold-trim throughout the yacht and the decorative decks and railings are evident of this. At 262 feet long and room for a small helicopter, this is certainly in the mega/super yacht territory. According to her website the yacht will be able to accommodate 12 guests within the yachts five suites. Additionally there is a master suite with great views and its own private balcony.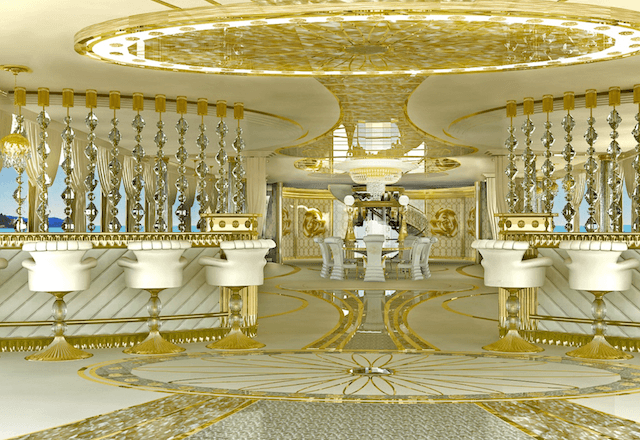 While the yacht is still just a virtual mockup of what it will potentially look like, it still seems promising. The interior of the yacht is like a palace and fit for a queen. The interior design is reminiscent of the golden age of Hollywood combined with some French influences. The design makes extensive use of ivory-white leather, gold trim, and Swarovski crystals.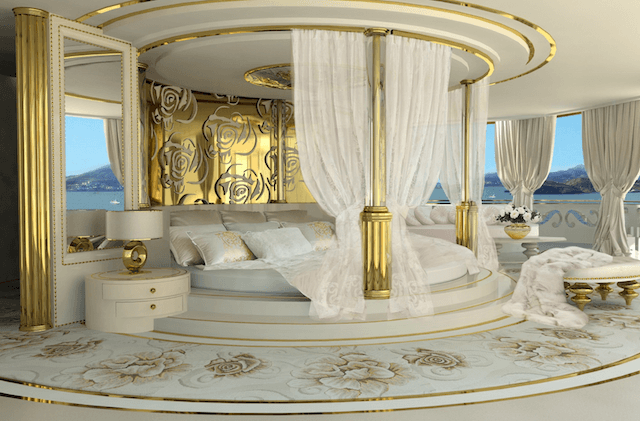 The palatial theme is kept consistent with the master bedroom as well. Here we see a circle bed with lace-curtains and more extensive gold trim and plating. The yacht design also calls for a pool, a jacuzzi, a few lounge spaces, a small fitness center, and a luxurious bar. While the cost of building the yacht is not really known, as these are just designs, you can bet that it will be a multi-million dollar expenditure. So is this yacht the perfect fit for women, or is it just maybe t00 garish? I suppose that depends on your taste. I think the yacht looks pretty luxurious personally but we will see how many will potentially be made.
Photos from lidiabersani.com