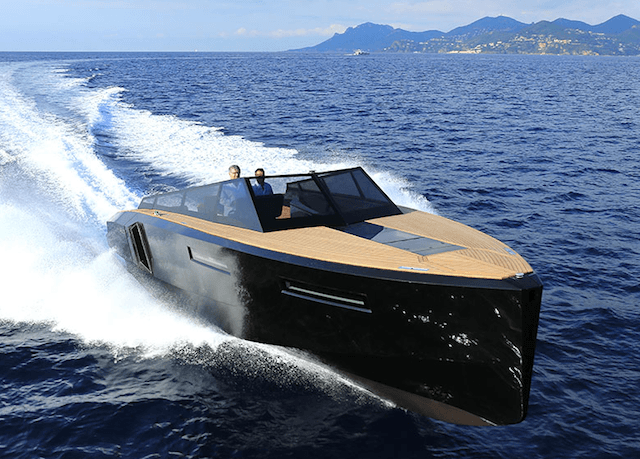 In a somewhat stagnant industry where each high-end yacht seems to be just more of the same, the Italian company known as Blu Martin have created something quite different with their most recent ship, the Evo 43. It's a premium 43-foot cruising  yacht that combines style, performance, luxury, and innovation into something quite magical as the Evo 43 can quite literally transform itself.
The Evo 43 was the brainchild of yacht designer Valerio Rivellini from Studio Tecnico Rivellini, a naval design firm based in Naples. Between its all-black hull, its sleek profile, the wooden deck, and the aggressive windshields, the Evo 43 is quite the looker from all angles. The vessel is powered by two Volvo Penta IPS 600 engines which allow the Evo 43 to hit speeds of 38-knots on the water, so it is quite the performer as well. The yacht also has a modern and comfortable interior space, that while not large, is still fairly spacious given the size of the Evo 43. However the most impressive feature about this yacht is its ability to transform.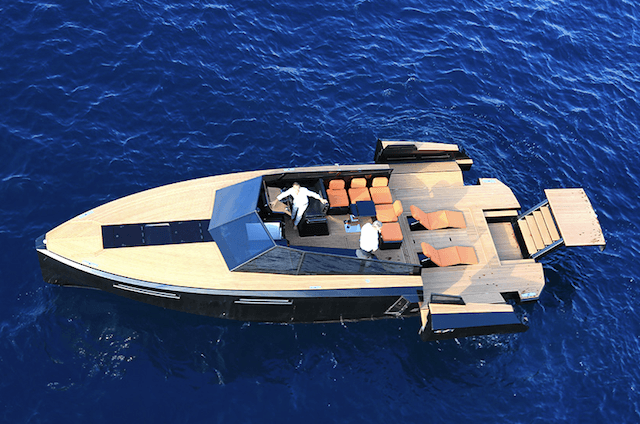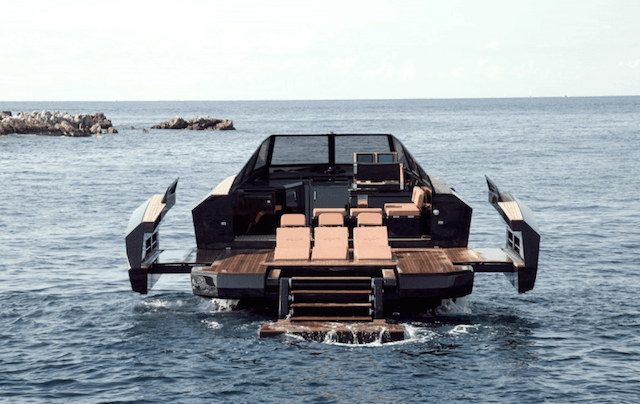 When the Evo 43 comes to a stop it can transform itself with relative ease. You can pair a smartphone with the ship, and with the simple press of a button, the stern changes into a party pad. The sides and rear texted to increase the deck space by a factor of 40% compared to its closed position. The seats are able to be easily arranged and there is even an exterior stove, sink, and refrigerator that opens up when you put it in party mode. In total, you'll have about 270-square-feet of space on the main deck for activities and fun.
While there are certainly faster, larger, and more luxurious yachts on the market, the Evo 43 is quite unique with its ability to perform. That great feature combined with what the rest of the vessel has to offer makes it easily one of the more impressive yachts on the market today (Evo43.com).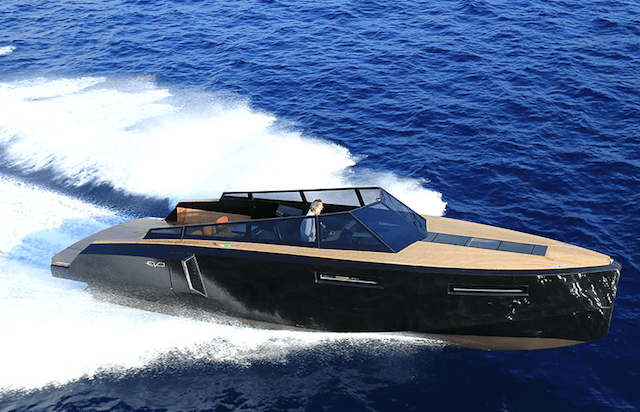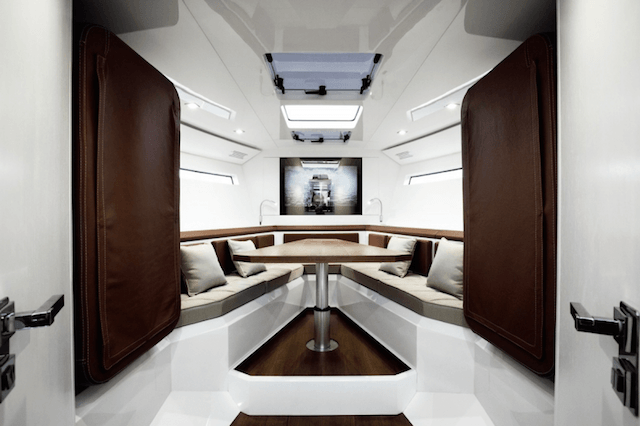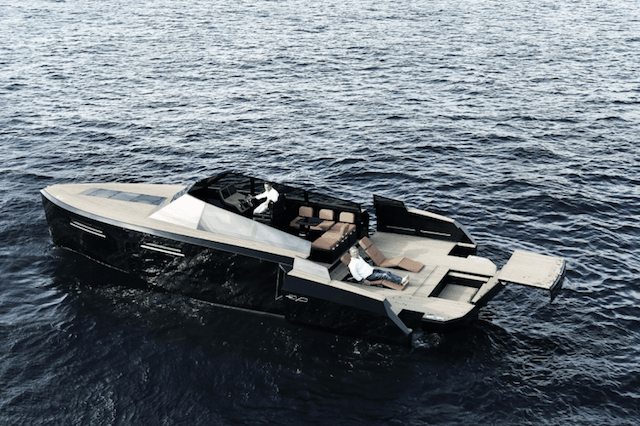 Photos from Evo43.com