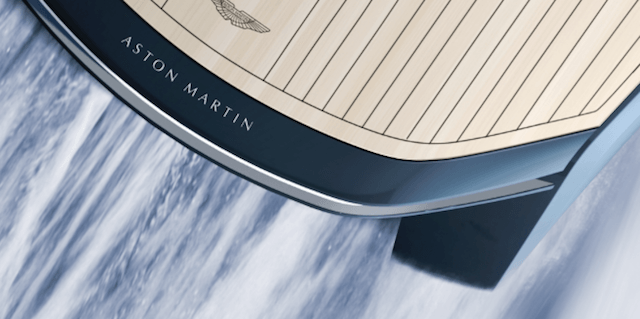 What exactly happens when a luxury, high-end automobile company like Aston Martin decides that they want to create a series of powerboats? Well nothing short of excellence obviously, and that is exactly what the newest project from Aston Martin is. The company has partnered up with prominent Dutch boat and yacht builder Quintessence Yachts to develop and produce a series of amazing powerboats that boast the Aston Martin badge, and they have finally released some digital renderings of the boat.
It's not very often that we see a car company enter into the boating industry, but if anyone could do it then it certainly would be Aston Martin. They are calling it the AM37 and it is a luxury "GT" speedboat that is essentially a Vanquish but for the water. They will be developing two boats actually: the standard AM37 and then the higher performing AM37 S. The AM37 can achieve a top speed of 50 knots (58 mph) while the AM37 S can hit speeds of 60 knots (69 mph). For boats of this class, that's really quite fast. Also as the name implies, the boats will measure out to be 37 feet in length.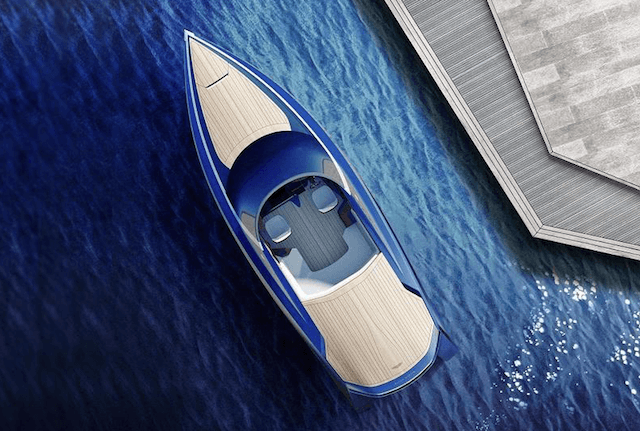 All the features that we love about Aston Martin automobiles will be found present within these boats. It has a luxurious and sleek design, it features hand-sculpted wood and stitched leather, it will offer supercar levels of performance and handling, the hull is made from high-tech epoxy resin and carbon fiber, it has a modern computer system, but most importantly, it will be extremely comfortable to operate. Aston Martin really pioneered the grand tourer class of cars, a type of vehicle that offers high levels of performance, but one that is also comfortable enough to drive 600 miles in. It's the complete package. These new powerboats will essentially be exactly that. Aston Martin and Quintessence have brought onboard (no pun intended) a team of naval architects, designers, and leading engineers to ensure that the AM37 is nothing short of spectacular.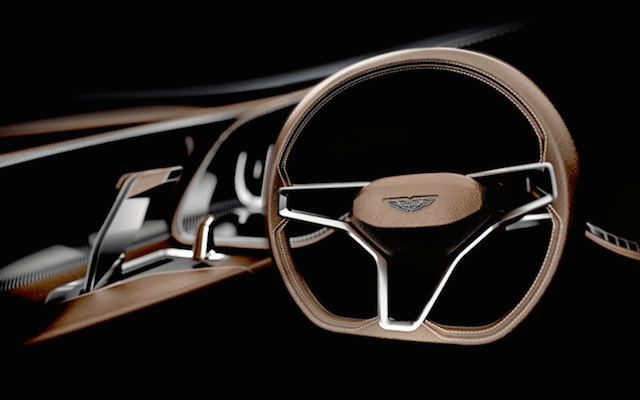 And obviously to no ones surprise, the captains chair and cockpit is the epitome of pristine. Everything from the leather steering wheel to the bespoke controls have all been designed to accentuate the blissful experience of operating the boat. They want you to feel as though you are piloting an Aston Martin automobile, yet obviously one that's made for the water, and it seems that they have achieved that.
Details on the boat are still coming in, as Aston and Quintessence have not released all of the information just yet. Production of the boats will begin sometime later this year, and we look forward to seeing more about what the AM37 has to offer. As of right now, it seems to go above and beyond expectations and it looks wonderful. The real question though is, would James Bond own one? We certainly think so.
Photo from Quintessence Yachts