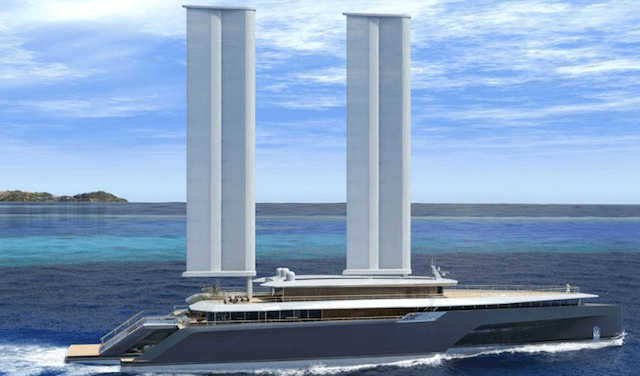 We all love awesome superyacht concepts as they often push the envelope when it comes to design and functionality. The French design firm known as VPLP have recently created some renderings for a 282-foot trimaran superyacht and it looks pretty incredible.
They call it the "Komorebi 282" and it is a sailing trimaran superyacht that is the epitome of luxury. Trimarans are ships that have three parallel hulls which help with stability and allow them to go very fast on the water. "Komorebi" is a Japanese word that roughly translates into "curtain of light". VPLP named this concept Komorebi as they wanted this yacht to be quite literally enhanced by light.
The yacht features floor-to-ceiling windows on nearly every deck and in every room, allowing the passengers to really appreciate their surroundings while simultaneously letting in large amounts of natural light. The main rooms offer an open floor plan as they naturally flow into each other.
At the stern of the Komorebi 282 we find a large open space that encompasses a few decks and houses exterior lounge space, a sunbathing spot, a real garden, a pool, and more. The yacht is propelled by its unique wind sails that work either by themselves or in conjunction with its hybrid engine. VPLP exclaims that the vessel can achieve speeds of 15 knots in 20 knots of wind. Obviously with sails and a hybrid engine, the Komorebi 282 is also environmentally friendly.
There's no telling when and if the Komorebi 282 would actually reach production, but we can at least hope. It seems to be a truly incredible sailing vessel and yet another impressive trimaran superyacht concept. A vehicle of this nature would cost millions of dollars to construct, but I'm sure someone out there could afford it.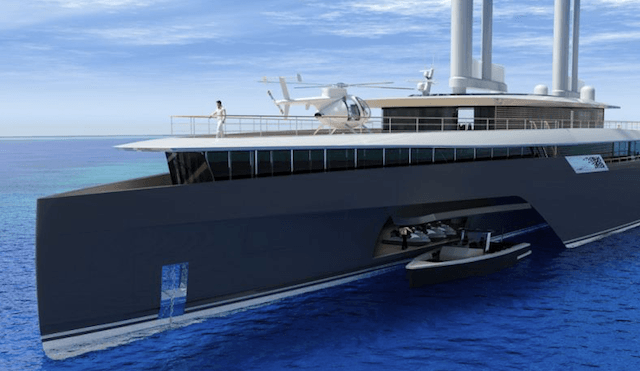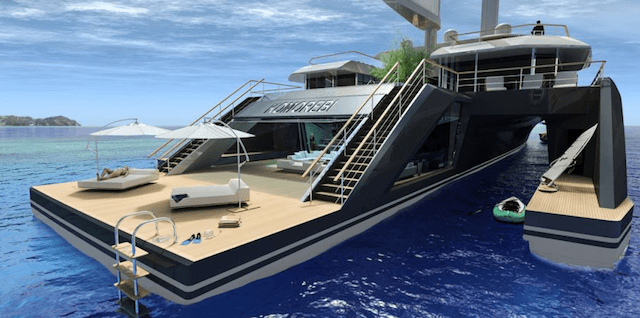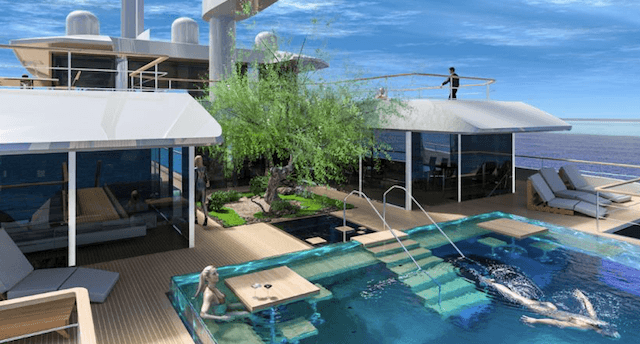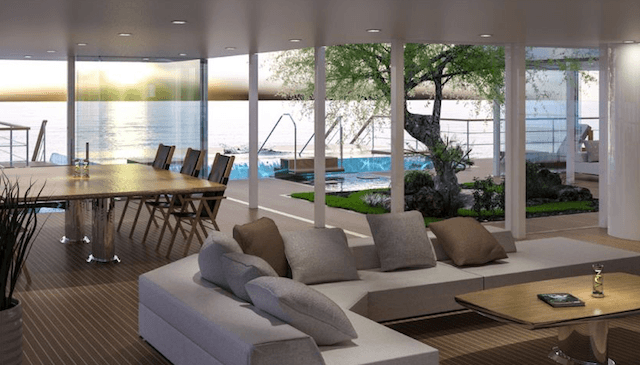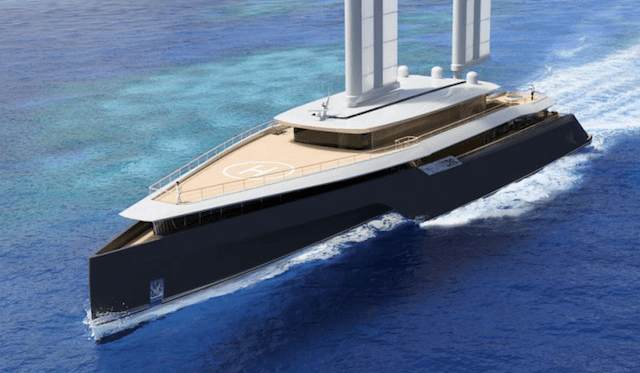 Photos from vplp.fr