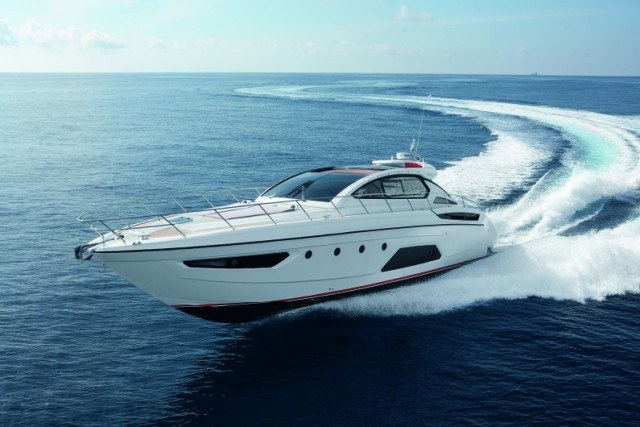 Established in 1969 by Paolo Vitelli, Azimut Yachts is a leading Italian yacht manufacturer that is based out of Avigliana. Within the yacht industry, they are one of the most respected companies around and Azimut sees hundreds oh millions of dollars in revenue each year. The company initially started out as a boat chartering company that worked with sailboats, however they quickly moved into the world of luxury yachts. Azimut Yachts are extremely desirable, premium, and praised for their craftsmanship and styling. The company offers yachts that range in size from just 34-feet to larger yachts that are between 100- and 140-feet in length. Given that fact they have a bit of everything to offer, whether you are seeking a small day vessel or a yacht that you can take out for weeks at a time. So out of all their various yachts, which ones are the nicest? We are going to take a look at ten of the finest Azimut Yachts that are currently out there today.
10. The Azimut 38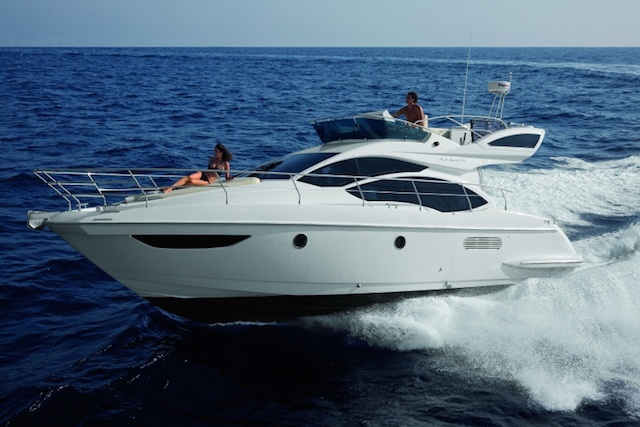 Sometimes big things come in little packages. While the Azimut 38 may be one of the smallest yachts from the company at 38-feet in length, this little yacht is still very premium. It's the perfect yacht for anyone looking to get into the world of Azimut, and it is ideal for couples in particular. While it may be small, this yacht still has a small galley, a large bathroom, a master bedroom, and a smaller bedroom with two beds. Don't let its size fool you because the Azimut 38 is still very premium.
9. The Magellano 53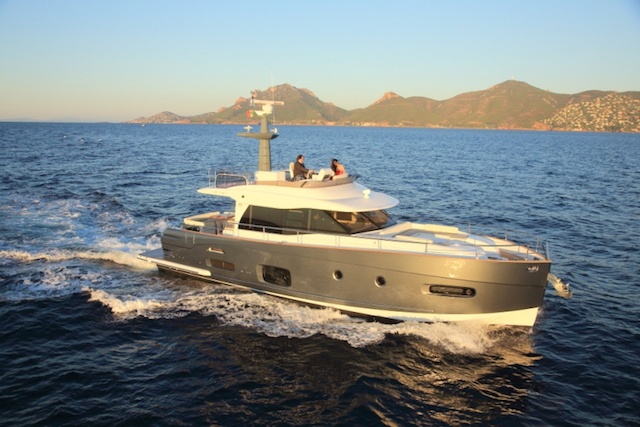 Praised for its attractive appearance, the Magellan 53 is a solid mid-ranged yacht from Azimut. They position it as somewhat of a "grand tourer" of the yachting world. While there are larger yachts from Azimut, the Magellano 53 is outfitted with everything you could want for long, comfortable journeys out at sea. This yacht offers exterior deck space, a small living room, a dining room, two large bedrooms, two bathrooms with showers, a smaller bedroom for a guest, a room from a crew member, and more. It's the perfect balance of size, luxury, and functionality.
8. The Azimut 84us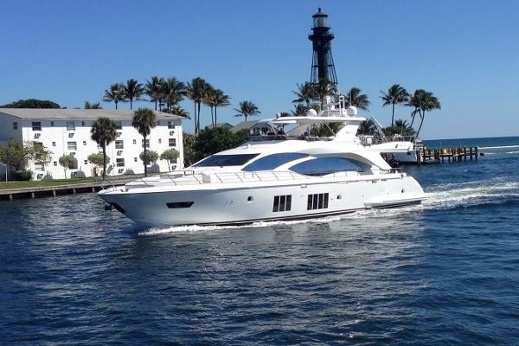 From Azimut's popular Flybridge line of yachts, the Azimut 84us is a large flybridge styled yacht that was specifically designed for the United States. It features sleek design lines, a redesigned flybridge, a main deck, a lower deck, and more. This yacht is fairly large so there is room for an exterior BBQ, a bar, lounge tables, a living room, a kitchen, a dining room, four main cabins plus two smaller ones, and more. It's powered by two V12 engines so it's very capable of achieving high speeds of 27.5 knots.
7. The Azimut 86S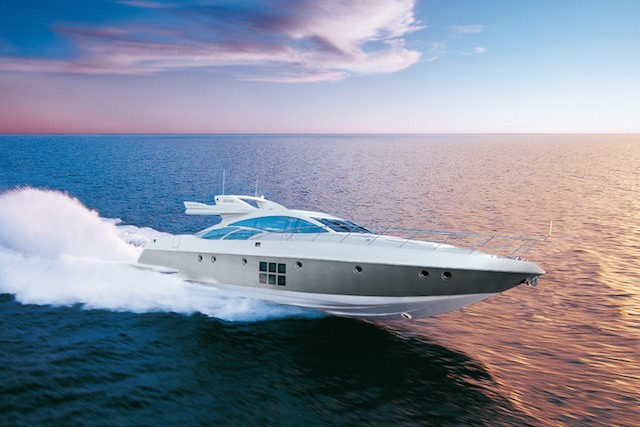 Azimut's S Collection contains some of their highest-performing yachts, and the 86S is an incredible vehicle. It's sleek, sexy, and slender yet it offers interior living space and four cabins in total. However the real draw to this particular model is the power. It's twin, V16 Hamilton Jet engines allow the 86S to achieve speeds of 42 knots (48.3mph), which makes it one of the fastest Azimut yachts currently available.
6. The Atlantis 34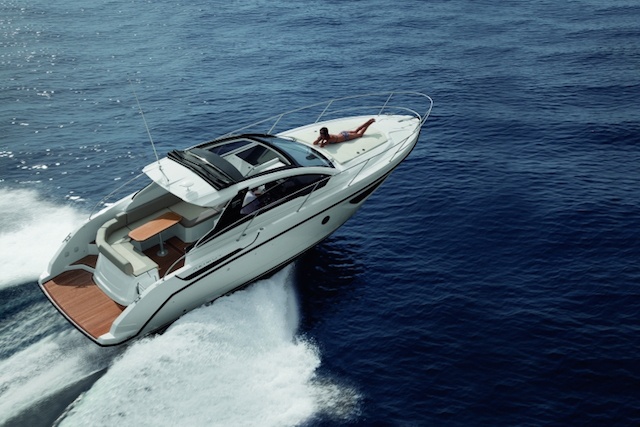 The Atlantis 34 is currently the smallest yacht that Azimut produces, however there's much to love about it. It's lightweight, sleek, nimble, elegant, surprisingly spacious, and affordable. Sure you won't be making voyages across the oceans in the Atlantis 34, but it's a solid weekend warrior.
5. The Atlantis 50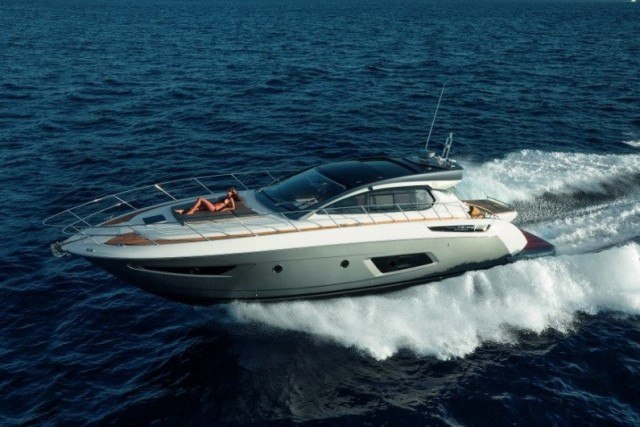 Azimut describes the Atlantis 50 as "the new Italian sport cruiser", and we can totally see why. It's one of the newest yachts from the brand, and it's already growing quickly in popularity. It's sporty and spacious, yet it's not too large or cumbersome; it's just right. It has plenty of interior living space and it offers two cabins. But above all else, it just looks good. 
4. The Atlantis Verve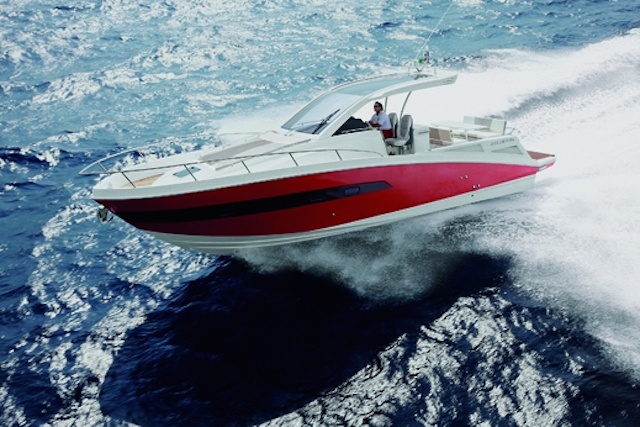 Ideal for light day fishing trips or the perfect addition for your beach home, the Atlantis Verve is a functional boat designed for ease-of-use and lightweight transportation. This is the boat that you take out on a lake for the weekend or something. Even though its intended use is for day trips, the Verve still manages to offer some basic interior living space, an exterior dining area, and a single cabin.
3. The 66 Dragon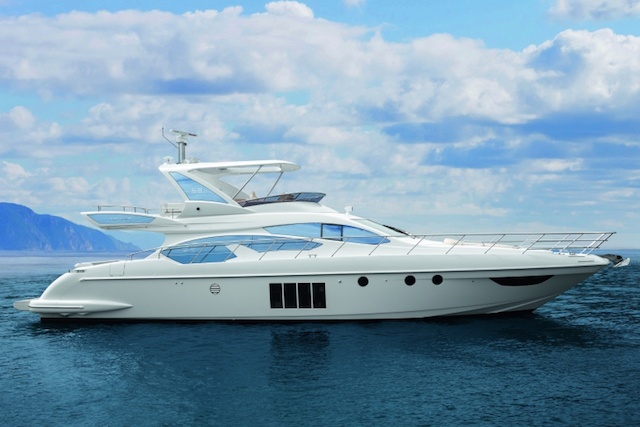 Designed for Asian markets, specifically the Chinese, the 66 Dragon is another great yacht from Azimut. With semi-bespoke interiors and furnishings, the 66 Dragon was designed with a heavy emphasis on "being together". There's plenty of large, open space to be found on the yacht making it perfect for parties, games, and karaoke. It's a yacht for the socialites of the world.
2. The Azimut 77S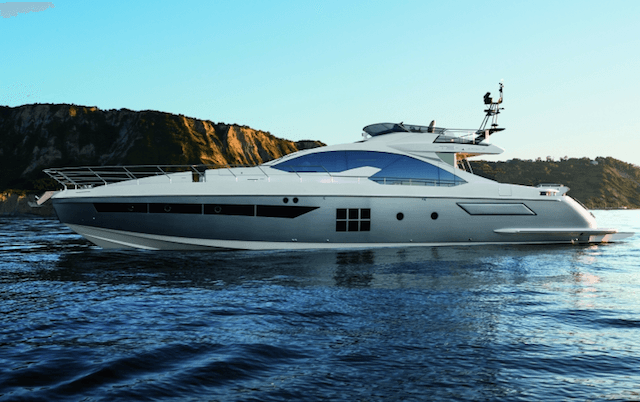 The Azimut 77S is a perfect example of the great work that Azimut Yachts does. Some would consider it to be the complete package: it's spacious, sleek, elegant, sexy, functional, and fast. The extior deck offers plenty of room for tanning, lounging, or eating outside. The main deck offers a roomy living area and a kitchen, and finally on the lower deck we find four cabins that can sleep eight. It's a solid crowd pleaser.
1. The 100 Leonardo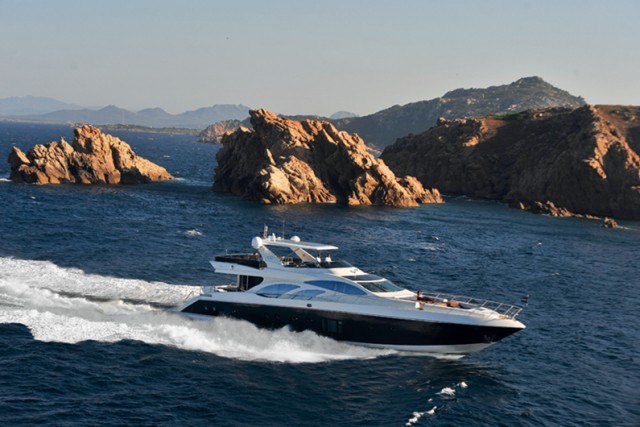 The cream-of-the-crop, the top-of-the-line, the best-of-the-best. Those are all phrases that you can use to describe the 100 Leonardo. It's the companies largest, most expensive, most luxurious, and most feature rich yacht that they currently produce. You'll find a full-sized living room, a large kitchen, a jacuzzi, plenty of exterior and interior couches, four large bedrooms, space to store a small dingy and even two Jet Skis, a dining room table that seats eight, and much more. If you want the nicest yacht that Azimut currently sells, then that is exactly what the 100 Leonardo is; it's absolute perfection.
All photos from Azimut Yachts