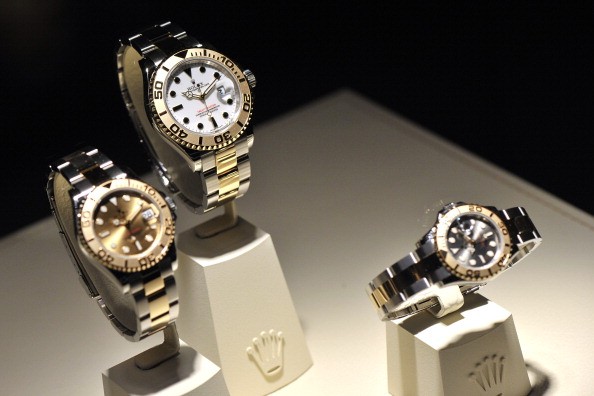 When you aspire to be the best, you want to wear the best on your wrist. If that's the case, most any of the finest Rolex Watches will do. Rolex is a brand that is second to none when it comes to the quality of its watches. Business Week has placed the Rolex brand as one of the top 100 most valuable brands in the world.
The brand will always be associated with affluence, class, and most certainly wealth. Rolex watches are often the best of the best in class when it comes to luxury timepieces. The Rolex watch can unquestionably bring owners to an exquisite level of fashion. But if you really want to get into high fashion and the best of the best, take a look at the most expensive Rolex watches of all time.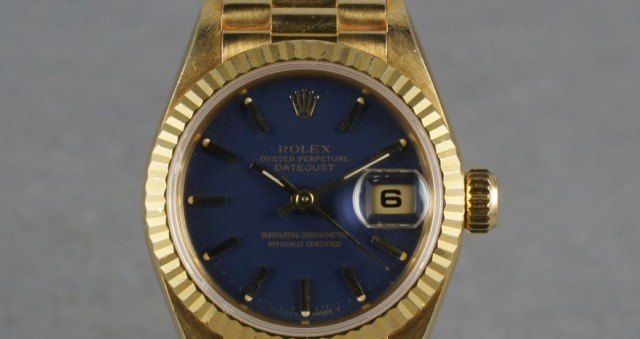 Rolex President women's watch 69178 – $41,000
If diamonds are a girls best friend, then this watch has it all for the dominant, yet girly girl. The watch has a double row of diamonds which is more than enough for the woman who loves the "diamond" look of her watch. Priced at slightly over $41,000, the watch offers more for the woman who wants more.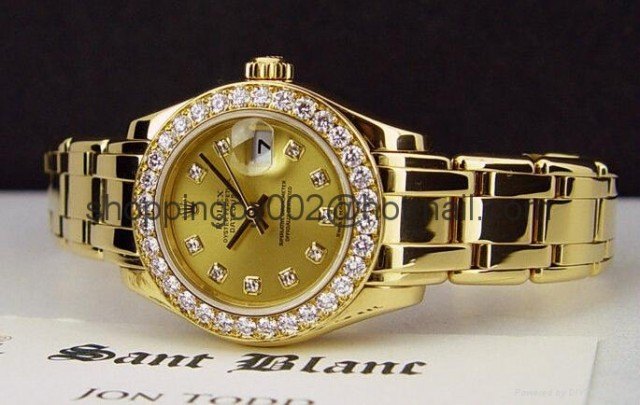 The Rolex Pearlmaster Women's Watch 80298 – $47,000
The Rolex Pearlmaster Ladies Watch 80298 has a mother of pearl diamonds surrounding the dial. It comes in 18 Karat gold. The watch is set on a self dial. And if you were planning on buying a car you can scrap your plans to purchase this classic!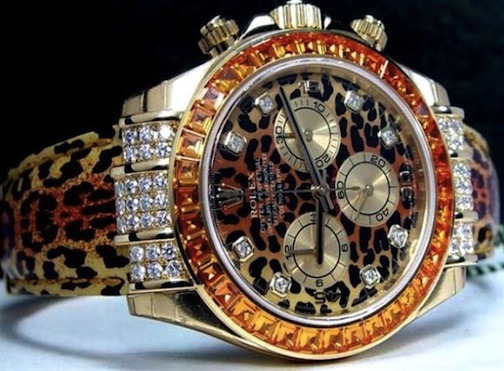 Custom Leopard Print Diamond Rolex – $46,000
The special edition watch has an 18k yellow gold case with 36 baguette cognac sapphires, 48 diamonds on the end pieces, and a leopard print dial festooned with another eight diamonds. It comes on a leopard print leather strap with an 18k yellow gold deployable clasp. It's considered to be the ugliest Rolex watch ever made.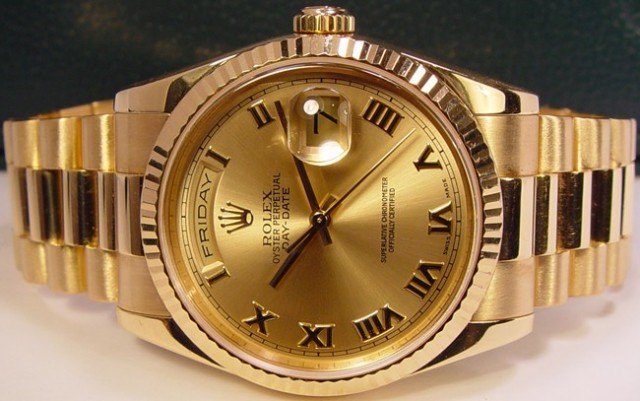 Rolex President Men's Watch 118238 – $49,000
The Rolex President Men's Watch 118238, is black with diamonds (this model is in Champagne). The watch has a gold band and is priced at retail for $49,000. Back in its day this is the type of watch that someone in the oval office might wear. Today it's the kind of watch you'd wear if you were clinging to the 80s.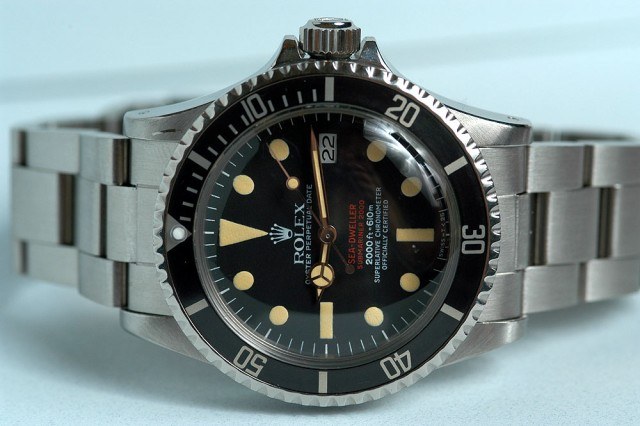 Double Red Sea Dweller – $91,000
There are at least seven different variations of the DRSD dials that were sold to the public. There are dials with only a single line in red, and other dials with two lines of red without "2000." Early SeaDwellers did not always have the helium escape valve. However, I am not going to discuss these early versions since they are limited examples and I don't believe they were available to the public.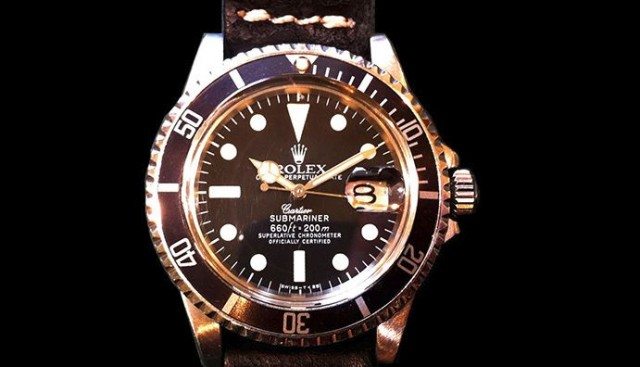 The SubMariner for Cartier $100,000
Rolex created a couple of watches that was exclusively sold by Cartier in its Fifth Avenue shop in New York. The first one was the Double Red Sea Dweller that sold for $91 thousand. The second is this Submariner that is sold with matching archive papers and red box from Cartier that indicates the date of purchase.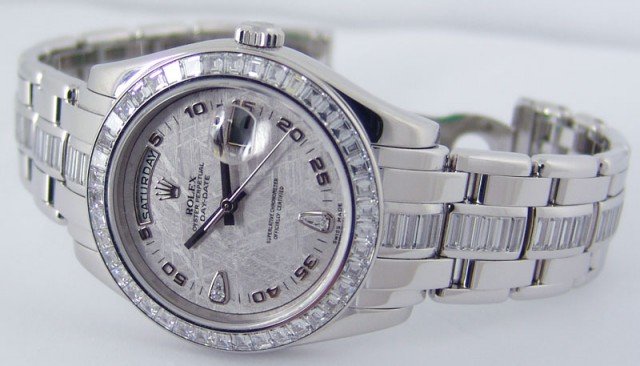 Rolex Platinum Pearlmaster 18956 – $200,000
The special edition watch, Rolex Platinum Pearlmaster 18956, is also one of the most expensive watches created by Rolex. It comes along with a leather wallet. This is an actual photo of the timepiece taken in Branson, Missouri with a professional camera.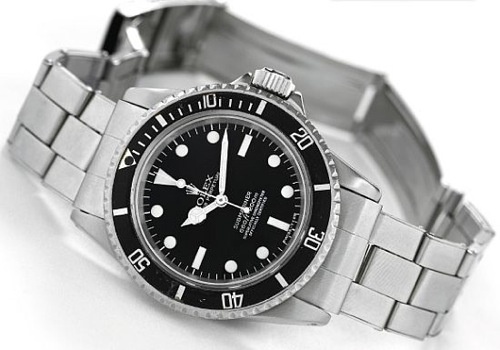 The Steve McQueen 1967 Rolex Submariner – $234,000
The fans of American renowned film Steve McQueen watched a Rolex Submariner on his wrist in the 1971 movie Le Mans. It believed to be later on the watch titled Steve McQueen 1967 Rolex Submariner, just because to sale it at large scale as McQueen had huge fan following in those days.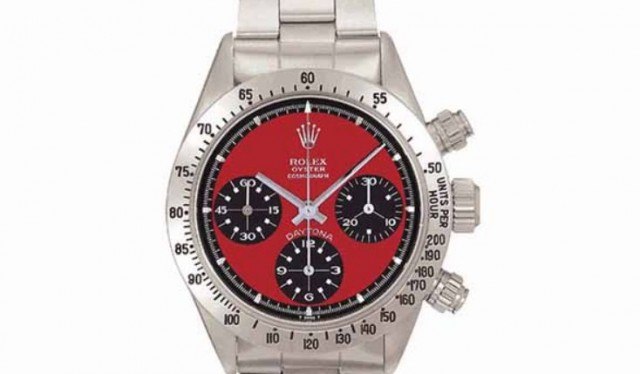 Paul Newman Rolex Oyster Cosmograph Daytona – $350,000
One of the Rolex watches that has been bought for one of the highest prices, appears to be the Paul Newman Rolex Oyster Cosmograph "Daytona". The wristwatch was created in 1979 and has a red dial with black subdial. It sold at auction for a staggering three hundred fifty thousand dollars.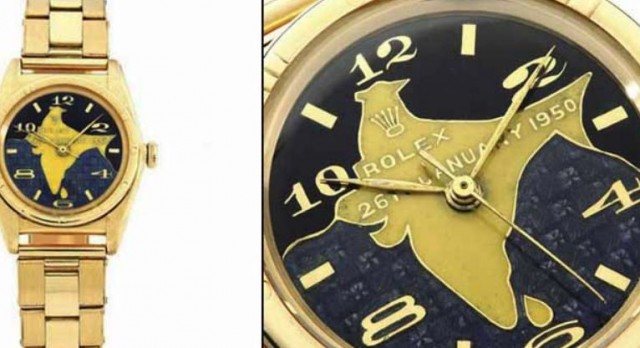 The Dr Rajendra Prasad's Gold Oyster – $400,000
The Republic of India's first president Dr. Rajendra Prasad was the owner of Gold Rolex Oyster wristwatch, was roll out in the year 1950 at event of India's first ever Republic Day. No doubt Dr. Rajendra Prasad's Gold Rolex Oyster has tremendous attraction, hence we tagged it on fifth place in our as it made of list. Gold Rolex Oyster was beautified with an 18K gold dial with a map of India and January 26, 1050 was written into it.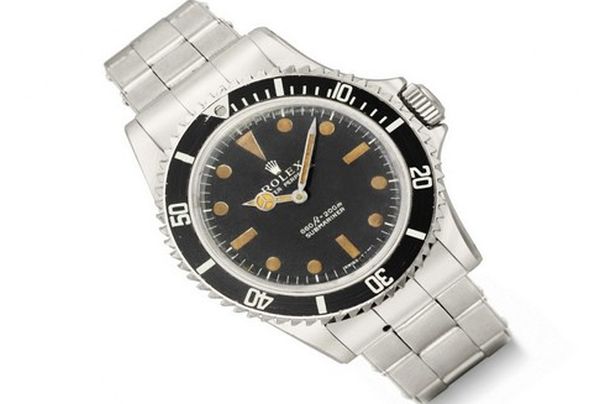 The James Bond 1973 Rolex 5513 – $450,000
Rolex designed James Bond 1973 Rolex 5513 with a magnetic field generator as well a razor disc, and buzz saw, was introduced first time on big screens in the Roger Moore's super hit venture 'Live and Let Die'. The wristwatch James Bond 1973 Rolex 5513 also has stainless steel body, a white on black dial, and strapping.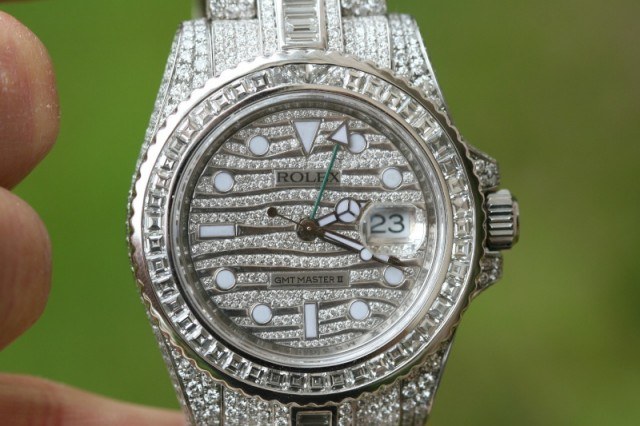 The Rolex GMT 116769TBR – $500,000
One of the most expensive watches Rolex GMT 116769TBR, which is composed of 18K white gold and rocked in world's biggest markets as made for richest persons, has an Oysterlock clasp. The impressive watch shows off a wave diamond dial with luminous hour markers, appeared to be self-winding automatic and 76 brilliant diamonds was decorated in its locks and case.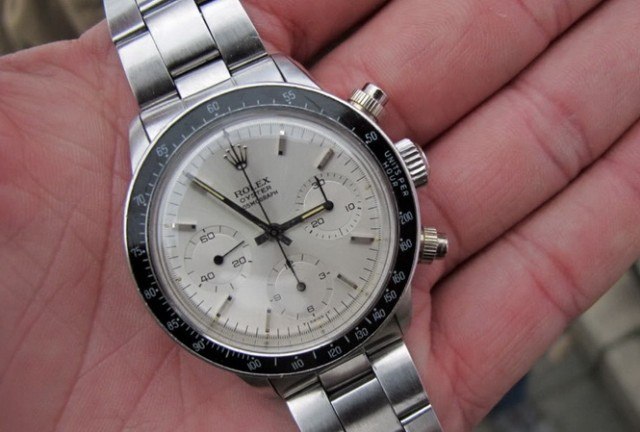 The Eric Clapton 1971 Rolex Daytona – $500,000
Britain renowned rock star and blues guitarist, singer and songwriter Eric Clapton 1971 Rolex Daytona comes out with a silver monochrome dial, a stark contrast to the more familiar design themes of the England based company that features different schemes. Because of Eric Clapton's title the 1971 Rolex Daytona.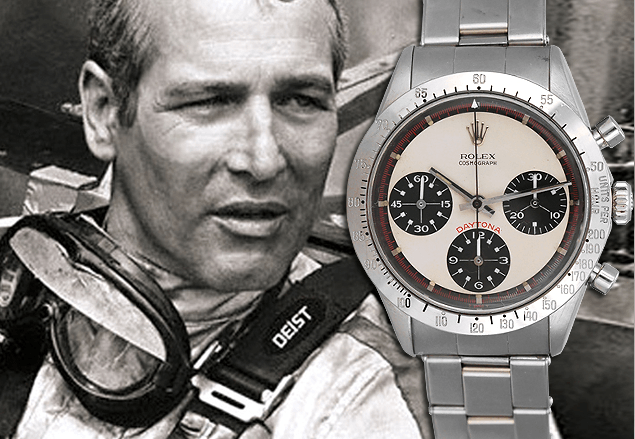 The Paul Newman Rolex Daytona – $1.1 Million

Back in 1963 when the model 6241 was on the market and famous movie actor Paul Newman decided to wear one of these masterpieces, the history began. The watch was sold for a record breaking price of $1.1 million at auction at Christie's in 2013.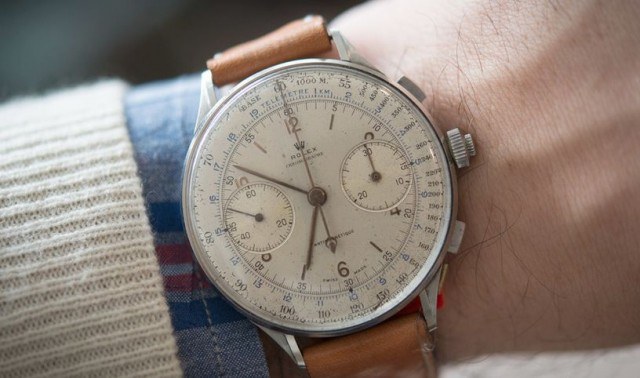 The 1942 Rolex Chronograph – $1.16 million
This 1942 classic was auctioned at $1.16 Million and it had original value of $680,000 and only 12 pieces was made. It has silver matte dials, lever movement and nickel finish. It also sported 17 jewels, baton numerals, and pink gold numerals. It also consists of blue telemeter, outer minute divisions, 30-minute register, 2 subsidiary dials for regular seconds, blue telemeter, and black tachymeter scales.