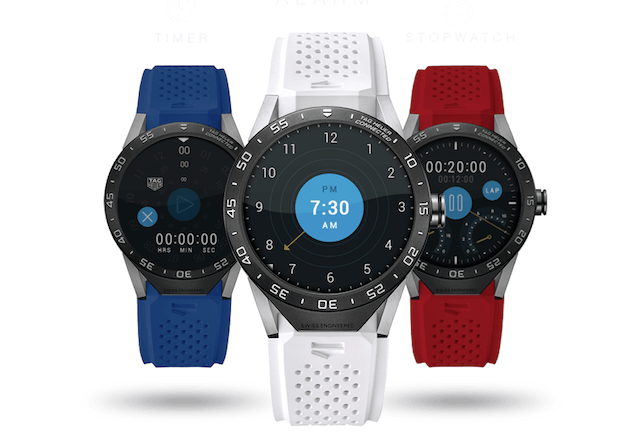 The world of smartwatches is constantly growing as nearly all major technology companies now produce some sort of wearable tech. Wearables have been on the market for sometime now, but the industry saw a change with the rise of the gold Apple Watch and other high-end smartwatches. Initially these devices we laughed at, however it now seems like they are going to be the norm as TAG Heuer have finally launched their first Android smartwatch. It's called the TAG Heuer Connected Watch and it costs $1,500 dollars. Here's what TAG Heuer said in a recent press release:
Today, TAG Heuer, Intel Corporation and Google unveiled a connected watch, designed by Luxury Swiss watchmaker TAG Heuer, engineered with Intel technology and benefiting from everything the Android Wear universe has to offer. The TAG Heuer Connected Watch with Intel Inside is a luxury watch that benefits from over 150 years of Swiss expertise, savoir-faire and heritage as cultivated by TAG Heuer, a watch manufacture based in La Chaux-de-Fonds, the cradle of Swiss watchmaking and a UNESCO World Heritage site.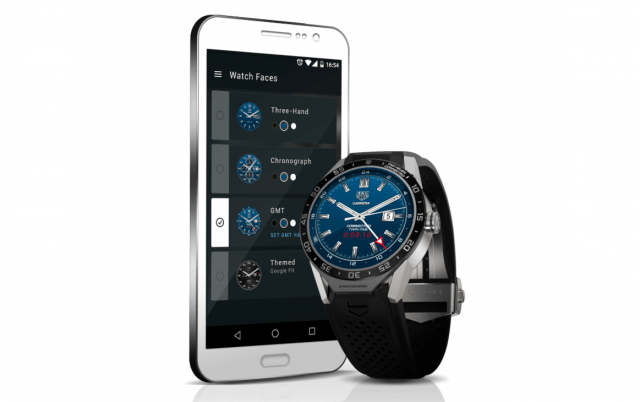 For anyone seeking a premium smartwatch, the TAG Heuer Connected should be your best bet. The watch was designed to appear like a normal TAG chronograph, not a smartwatch. The 49mm case is made entirely from grade 2 titanium and it is powered by an Intel Atom processor that helps the device run the latest version of Android Wear. The device has a 1.5-inch screen with a resolution of 360 x 360, a 410mAh battery, Bluetooth 4.0, 1GB of ram, a microphone, a few motion sensors, 4GB of internal storage, and WiFi capabilities.
Once paired with an Android device or an iPhone, the TAG Heuer Connected will provide the wearer with a range of smartwatch capabilities, like reading text messages on the watch or performing a Google voice search. However as premium as this watch is, it still provides nearly all the same functions seen on most smartwatches, you know, one's that cost $300 dollars.
However there's a kicker with this device: after the you've owned the watch for two-years, owners of the TAG Heuer Connected can then take their smartwatch into a TAG Heuer store and trade up for a "real" TAG Heuer Carrera watch. The details of that program are not entirely clear, but it is understood that if the mechanical watch costs $3,000 for example, you will have to pay the difference. This great program actually makes this TAG quite enjoyable because down the line you can trade it in for a mechanical one that you can pass down to your family. We will have to wait for initial reviews of the device, but it seems as though the TAG Heuer Connected is one of the most premium smartwatches on the market today. For more information, head on over to its website (tagheuerconnected.com)
Photos from TAG Heuer