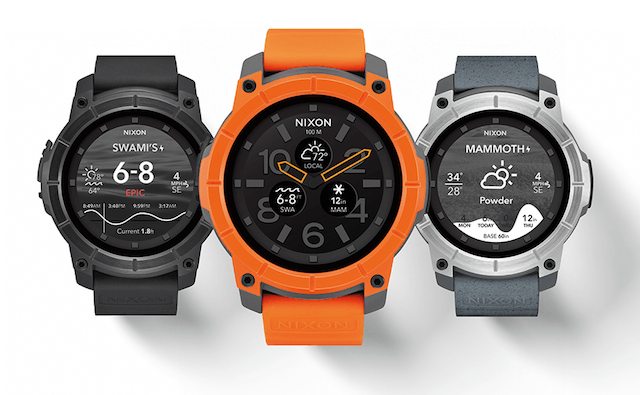 Smartwatches are no longer just a niche product or a "fad", as many naysayers have said, as we're seeing a massive influx of new wearables. Almost every major technology company and many watch brands are now offering some form of a smartwatch, and Nixon has recently launched a completely new product. It's called "The Mission" and, according to them, it's the "world's first action sports" smartwatch.
The Nixon Mission is a smartwatch that was created with snowboarders, surfers, skiers, skateboarders, and divers in mind. The device was built with durability as one of its leading features, which is why it's perfect for extreme sport athletes. Powered by Android Wear, the Mission features a rugged and durable case made from 316L surgical grade stainless steel and polycarbonate, which means it can take a beating. Nixon also raised the watches bezel to add some protection to the AMOLED screen that's made with the durable Corning Gorilla Glass 3, so there's even more added protection. Unlike other smartwatches that are just splash proof, the Nixon Mission is completely waterproof up to depths of some 330 feet.
In terms of performance, the Nixon Mission is on track to be one of the more powerful smartwatches on the market. It features the new Qualcomm Snapdragon 2100 processor which was created specifically for smartwatches, and it's one of the first smartwatches to use this new and powerful processor.
Since the watch is powered by Android Wear, the Mission supports gesture controls, voice controls, and has a range of activity trackers as well. Then there's also the Nixon Mission application that allows the user to view real-time surf and snow conditions; a new feature that seems to be the first of its kind. It should go without saying the the watch can also do all of the other "basic" smartwatch features, like sending text messages or viewing emails, for example.
Once you take a look at the customizable options, the Mission appears to be quite compelling. Nixon will offer over 20 different bands to choose from, 15 different bezel options, various case choices, and then you can even have a custom engraving on the back, which is a real added bonus.
There's no word on an official release date as of yet, but we imagine that Nixon will make the watch available later this year. It's also expected to be around $400 dollars, which seems like a fair price as this is one of the most feature-rich smartwatches we've ever seen. While there are many great smartwatches on the market today or some that will soon be released, if you lead an active lifestyle, the Nixon Mission looks to be one of the best smartwatch choices. I don't even surf or ski and I kind of want one.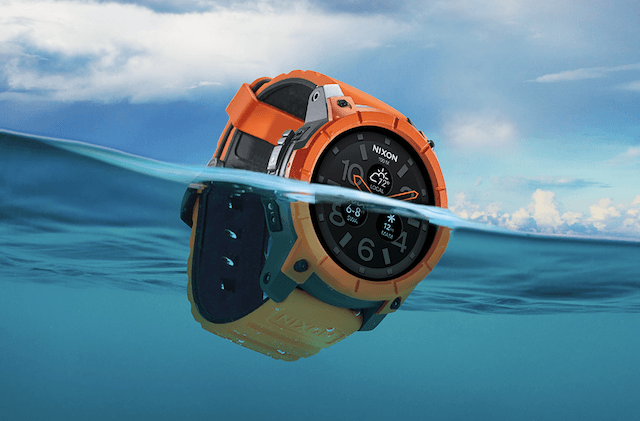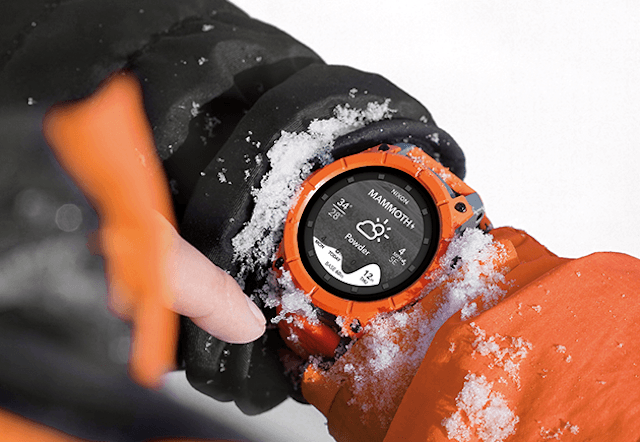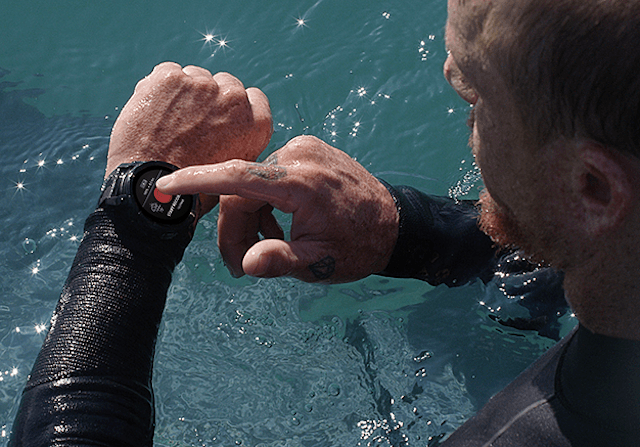 Photos from Nixon