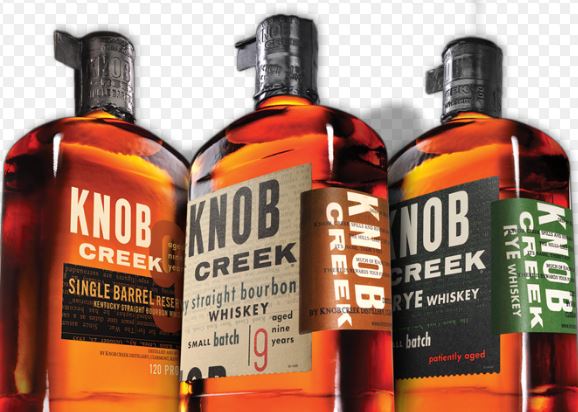 When I think of bourbon, I immediately think of Knob Creek – and warm feelings. I tend to think of things like a white Christmas when I can curl up by the fireplace and sip a glass of warm, fragrant bourbon while the kids sleep soundly in their beds and my husband and I enjoy the quiet feelings of warmth and happiness. Of course, I live in Florida where the white at Christmas is just a bit of sunscreen on your nose, and fireplaces have pretend logs, the air conditioner is on and we sip an ice cold beer since it's too hot for anything else; but a girl can dream.
I might not get the white Christmas of my dreams around here, but I certainly can have a nice bourbon from time to time. In fact, my husband and I have the most beautiful Waterford crystal decanters for our whiskey and bourbon, and you can bet that you'll find some Knob Creek in there. In particular, there are five we enjoy more than any, and I thought I might share with you which ones those are and why we adore them so. Enjoy them for me during your own white Christmas, would you?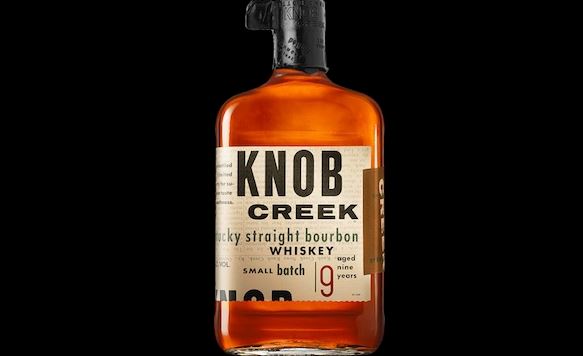 Kentucky Straight Bourbon
I love anything that is warm, deep and dry. This is a beautiful bourbon with the distinct flavor of rich nuts and it's decidedly full-bodied. It's perfection in a glass. The scent is overwhelmingly lovely with grain and obvious oak, and it has the simple seduction of toasted nuts that make me feel like I am sitting around a fire on a cold night during my favorite time of year.
Age – 9 years
Proof – 100
Color – Copper
Price – $40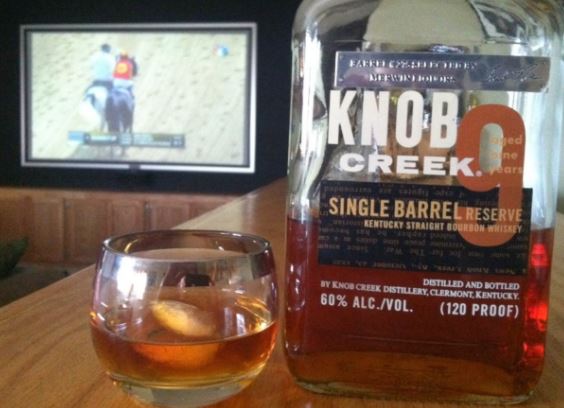 Single Barrel Reserve
What we love about this – being the wine and bourbon connoisseurs that we are – is the flavor. It's big and bold, but it's not distracting from the warmth. Just one finger is so smooth you'll be inclined to pour another. Of course, anything with hints of caramel and vanilla with a smoky finish is pure perfection.
Age – 9 years
Proof – 120
Color – Dark, deep Amber
Price – $50
The best way to drink this darling bottle of bourbon is neat, but you can have it any way you prefer. No one bottle tastes the same, which is what makes this bottle specific to your needs at any given moment.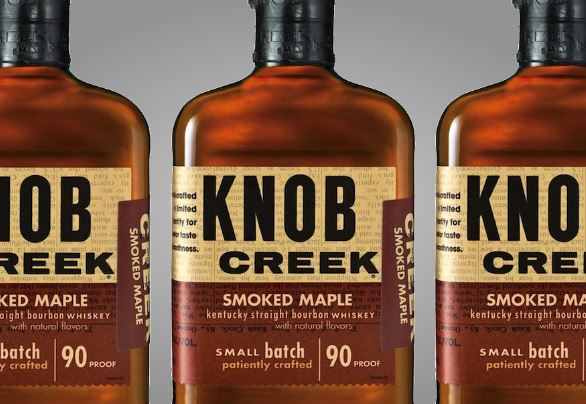 Smoked Maple
My husband is a lot like me when it comes to tasting wine and liquor. When it's warm and dry, he is a big fan. However, this smoked maple is a bit different. It's sweeter and a bit smoother, but it's not a bad sweet. In fact, it makes you crave bacon of the maple variety. It's perfectly blended with vanilla and caramel notes, which makes it one-of-a-kind.
Age – Not specified other than old and requiring ample patience
Proof – 90
Color – Medium Amber with a hint of copper
Price – $45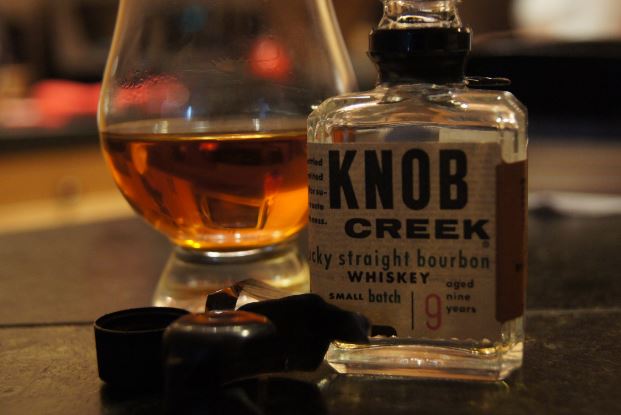 9-Year Bourbon
Do you know what a small batch bourbon is? We didn't either, but we learned a lot about this the last time we had a tasting, which we thoroughly enjoyed. This particular bourbon is aged 9 years, which is not at all uncommon in the Knob Creek industry. It's not made in large batches, but it is placed in a deep charred barrel made of American Oak so that the natural sugars are made very noticeable. It's really an acquired taste, but it's one you want. It has a slight note of the maple sugar that we all love so much any other time of year with a hint of caramel and wood that makes it almost smokey.
Age – 9 years
Proof – 100
Color – Dark Amber
Price – $40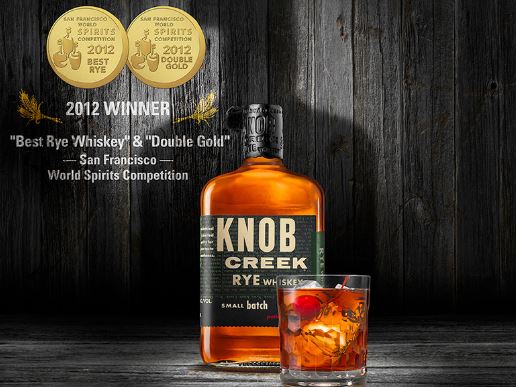 Straight Rye Whiskey
We had to add this one into the mix because it is so good. with a seriously amazing flavor that is both big and bold, it's everything you want in a beverage. Perfectly poured neat, there is no other way to enjoy this libation. Some prefer it with ice, but I feel that it hinders the warmth and the already apparent perfection of this rye. This is so spicy it makes your mouth feel almost as if it is burning for a split second, and that's what makes me love this one most of all. I love the hint of spice, the bold flavor and the dry finish. It's everything I love in a good red wine turned into a decadent liquor.
Age – Patiently
Proof – 100
Color – Dark Amber
Price – $45