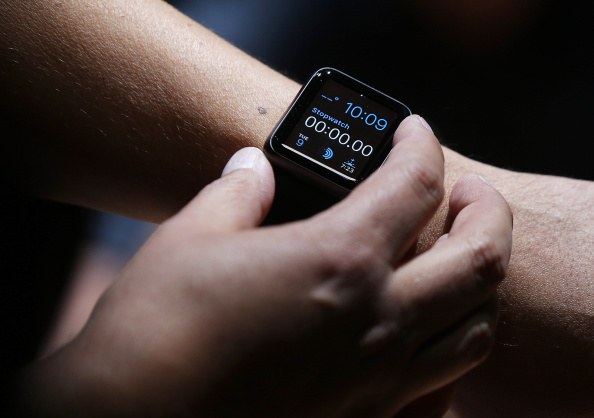 Apple has been gearing up for the full announcement and reveal of their Apple smart watch. They originally debuted the concept last year with the iPhone 6 but the product hasn't been available until now when it will go on sale in April. The company had their Spring event last week where they explored the full capabilities of the watch and everything it has to offer to customers. The product is extremely interesting and definitely offers Apple's touch on the growing smart watch market.
The watch looks like a small iPhone screen that is fully touch compatible like the rest of their products but offers an easy access wrist version of the full phone. The watch is beautifully designed and comes in many different styles allowing customers to customize what material the watch is made out of, what type of band comes with it, and what color; however, this all depends on the price that people want to pay because some of the iWatches can begin to get extremely pricey.
It was announced in the past that there would be a gold version of the watch that would be the most expensive model and now Apple has finally provided a price for that which will be around $17,000. The gold watch will have a base price of $10,000 but this is the cheapest verison that will come with a basic band. There are steps up from that coming in at a price of $12,000 and $15,000 which offer nicer types of gold but still don't compare to the $17,000 model that is the best of the best. This iWatch is the big 38mm case and is crafted from a customized special 18 karat gold. It has a sapphire display, modern buckle, and also comes with the magnetic charging case for free.
The screen on this iWatch has extra protection and people who are actually going to buy it will get special attention from Apple employees because they are considered to be V.I.P. customers for spending so much money on one product. The iWatch looks like another great product from Apple and it will be fun to watch what people say when they finally hit the market.
Photo by Justin Sullivan/Getty Images