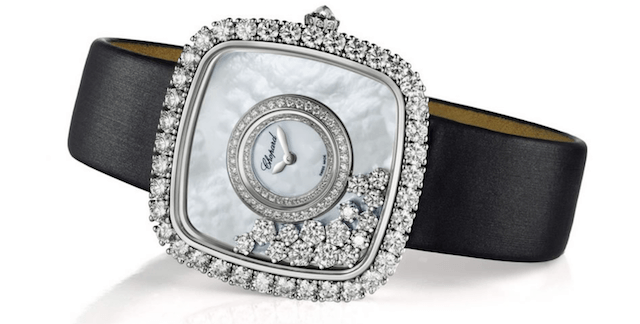 Back in 1976, Chopard designer Ronald Kurowski created a timepiece that was an instant classic. It was called the "Happy Diamonds" and it was a watch that possessed free-floating, unset diamonds in the watch's face. Kurowski was fascinated with the way the sun was reflecting on a waterfall he saw one day when he was out for a hike, and that was his major influence for the watch. It has since spawn a line of legendary timepieces.
Ever since Chopard has released a range of Happy Diamonds timepieces, and the company is now celebrating the 40th anniversary of the iconic concept. They have thus created a beautiful timepiece for women, that is once again, another show-stopper.
The timepiece not only is surrounded by diamonds, but there are a total of fifteen prong set diamonds that are located within the face/dial of the watch. The hardware on the watch is made from white gold while the face itself is made from Mother of Pearl. Obviously when the timepiece is worn these diamonds will move around freely and thus will create a glimmer that will catch everyones eye.
There's no word out there yet as to how much this timepiece will cost, however it will likely be one of the more expensive pieces from Chopard for obvious reasons.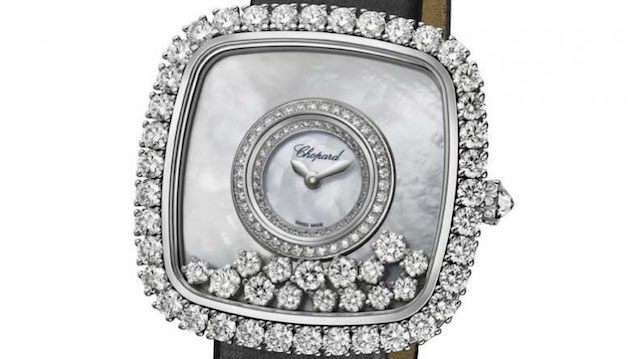 Photos from Chopard