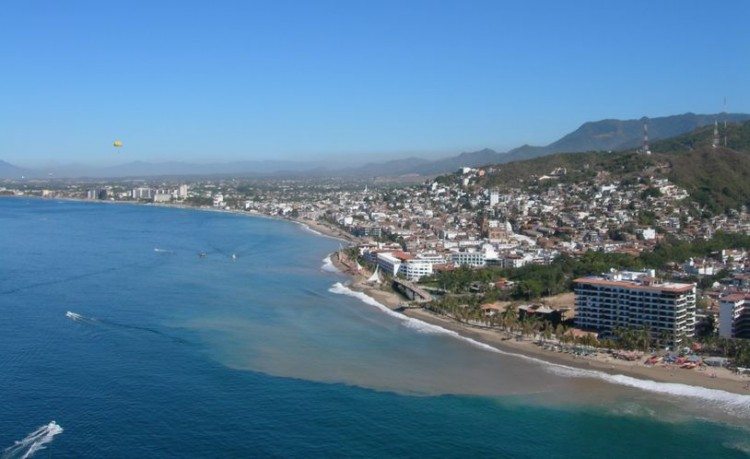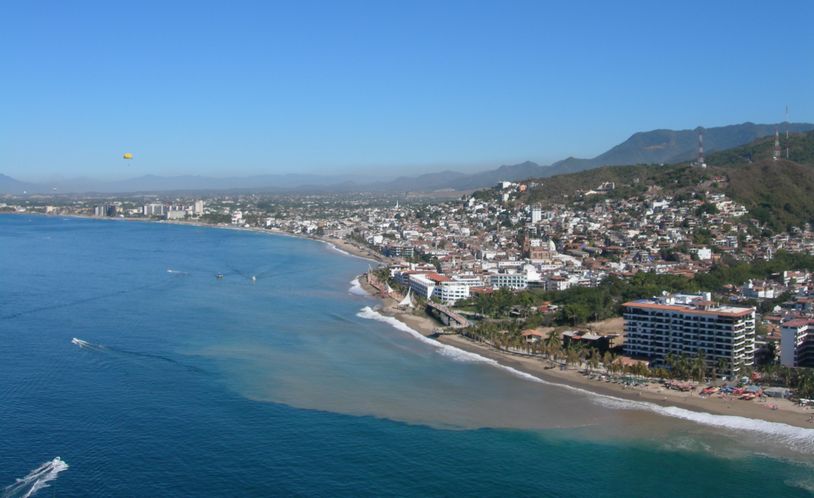 I wonder how many eyebrows I can raise when I mention I'm just not a huge fan of visiting Mexico. The last time my husband and I vacationed in Riviera Maya, I was 26 weeks pregnant with our first daughter. I couldn't drink the water, I couldn't imbibe, I couldn't stomach the food and I couldn't function for a solid week. I was miserable, and the entire limo ride from the airport to our resort scared me endlessly with all the armed guards, the visible rifles and the beggars. I wasn't a fan, and I have no intention of ever going back. However, if I ever change my mind, I'll be going to Puerto Vallarta, where I understand things are just a bit nicer, a lot less stressful and supremely high end.
The one thing I can say with honesty is that Mexican resorts are on par. They are stellar in every which way. They are gorgeous; and the hotels in Puerto Vallarta are among the most beautiful I see when I'm trying to choose our next vacation destination. It's not an easy task to determine which resorts are the most gorgeous, but these are certainly a few of the best in every which way – we've taken note only of hotels located in Puerto Vallarta and not just near or surrounding.
Grand Miramar Resort and Spa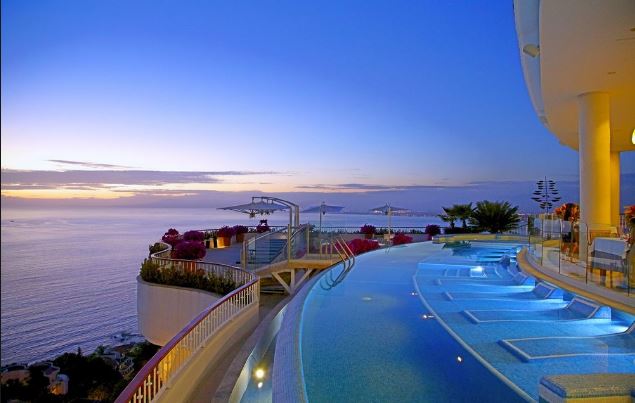 It's new, it's beautiful and you will never find views like this anywhere else. the hotel features 112 luxury suites that make it automatically more luxe than any other resort in the area. The property sits along Bandera Bay, and you get both sea and mountains; the perfect combination. While here, the Moor Spa is a must. The restaurants are top notch, and the beaches are the best. You can book a suite here beginning at only $500 per night.
Casa Velas Hotel Boutique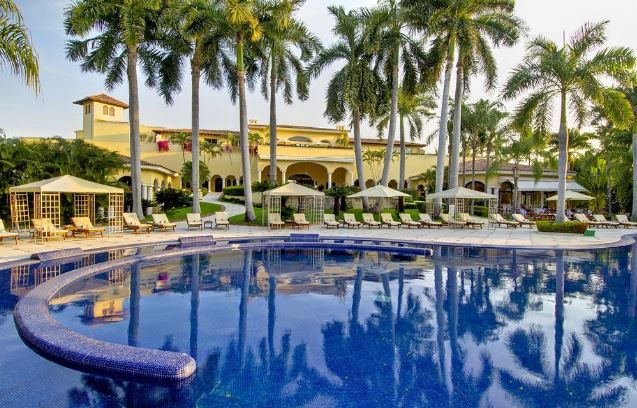 If there is one thing we love most about this resort, it's that you will not find children here. As much as I love my own kids, sometimes my husband and I need to get away without them and this is perfect. The hotel features the gorgeous Marina Vallarta Golf course, The Spa, and Emiliano – the best restaurant in the area. The hotel is designed for adults to have a relaxing vacation, an amazing time and to enjoy the most amazing live music in all of Mexico. Rates here start at $538 per night.
Garza Blanca Preserve Resort and Spa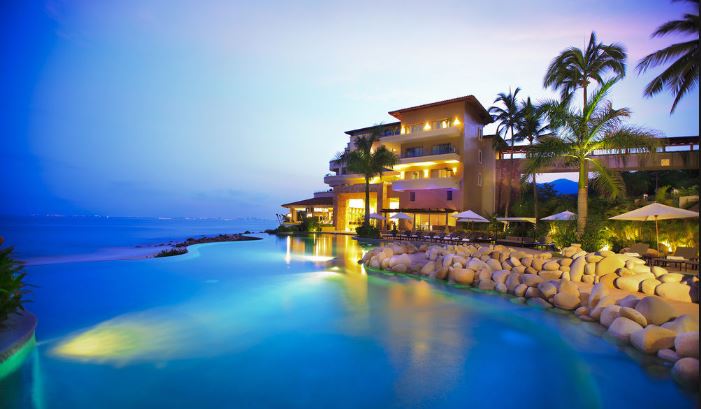 I die a little on the inside when I see the gorgeous rainforest on one side and the amazingly clear blue sea on the other; it's nothing short of breathtaking. What really makes this resort gorgeous, however, is the suites. They are anywhere form 3,700-square feet to 6,100-square feet. Additionally, you can have one of the most upscale meals around the city at Blanca Blue, which is onsite. Suites here begin at $1,345 per night.
Hyatt Ziva Puerto Vallarta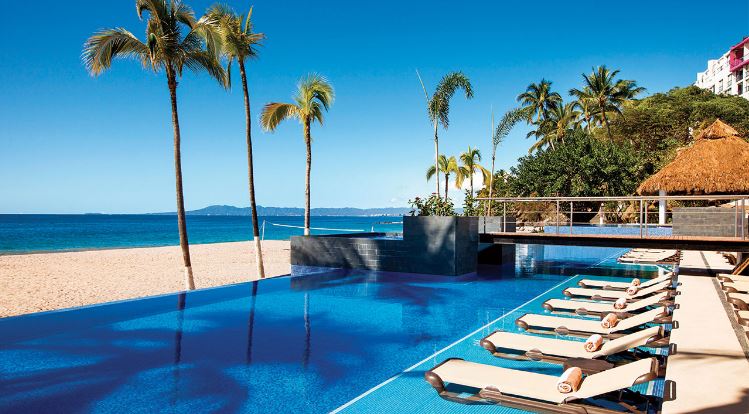 The Hyatt is located on the lovely Mismaloya Beach, and it's gorgeous. It has the only beach cove in the area, and it's as private as you might imagine. What we love about this hotel is that it's beautiful beyond compare, but also that it's within walking distance of historic downtown Puerto Vallarta, which means you'll find the city's most beautiful architecture and even dainty cobblestone streets on which to enjoy beautiful tropical days. Rates start at $500 per night, and it's all-inclusive.
Villa Premiere Hotel and Spa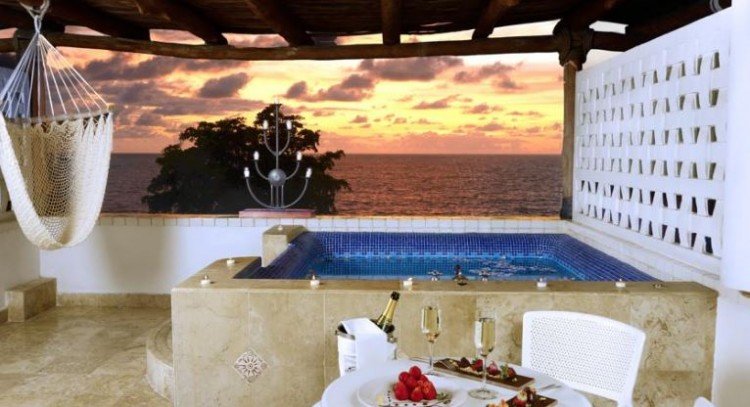 Another amazing adults-only hotel that showers you with attention like a VIP from the moment you enter the hotel and receive your welcome tropical cocktail in the lobby. Did we mention that with that glass of champagne, all guests also receive a complimentary neck massage to ease the feelings of travel and stress from the day? Everything in this hotel is traditional to Mexico, down to the most minute details. The swim-up bar is a must, the spa is to-die-for, and each restaurant is oceanfront; you have to try the El Manglar Restaurant. Rates start at over $500 per night.