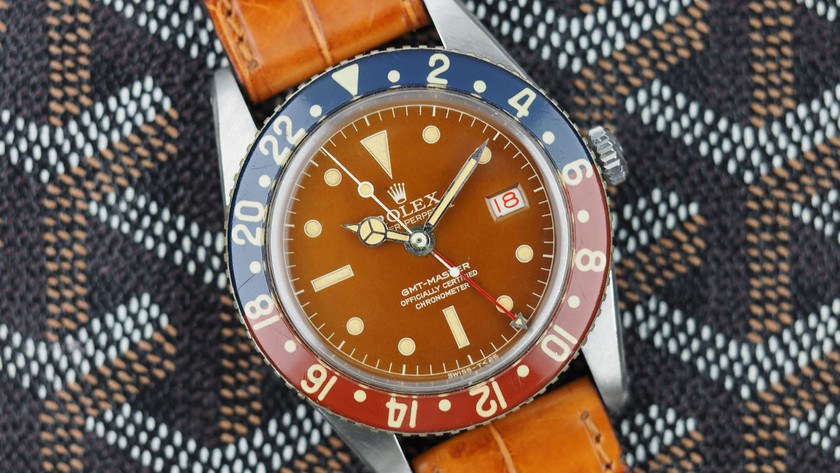 Rolex is one of the few kings of the premium watch industry, always offering fantastic designs. Normally the company releases pretty standard and traditionally designed and colored watches, but now and then they will offer something that is more out of the box and still looks amazing. This is the case with the new Tropical Rolex that features an orange/tan base with a blue and orange dial.
The watch originally hit the market for a brief period in the early 1950s but didn't feature these crazy colors or a two toned dial. Normally doing something like this with more vibrant colors comes with companies that partner with Rolex to make special edition watches such as Pepsi or Pan-American Airlines. Yet, the company has obviously caught on to the trends of today where stylish men and women aren't afraid to wear bold colors with matching accessories, and that's why this watch is a winner. The tropical design is mainly a light brown coloring that can still match with plenty of traditional suits and shoe combinations, but offers the hint of blue which can make it the perfect classy and luxurious watch to wear at the beach or in a more relaxed setting.
The new watch from Rolex is also left to look slightly rugged and unpolished to give it a worn and vintage look, which is different from their standard perfectly polished models that are normally released. The watch is very stunning and an amazing one to have in a collection. It's unique to see Rolex release something this colorful, but is certainly a nice change from the company compared to their standard watch styles. The new Tropical Rolex GMT-Master ref. 6542 (as it's officially called) can be found in 10PastTen and has a high pricepoint of $125,000; however, this timepiece seems to be well worth it.
Photo via Rolex