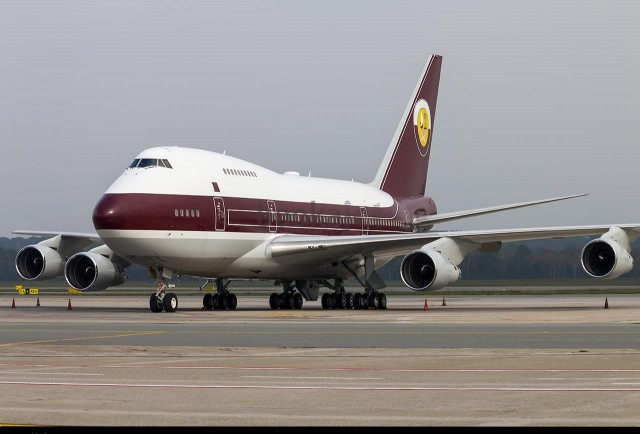 The ability to avoid long security lines, to wait on those who cannot find a place for their carry-ons, avoiding getting up and down to allow passengers seated in the middle and window seats to get in and out of their seats for the duration of your flight; these are just a few of the many reasons that so many people are ready for their own private jet. Unfortunately, the cost of a private jet is a bit too much for some, and that's why most of us fly commercial on a regular basis. It's an ugly business, but not everyone has a spare $26 million lying around to afford them the private jet that's been used by the Qatari royal family for the past 20 years.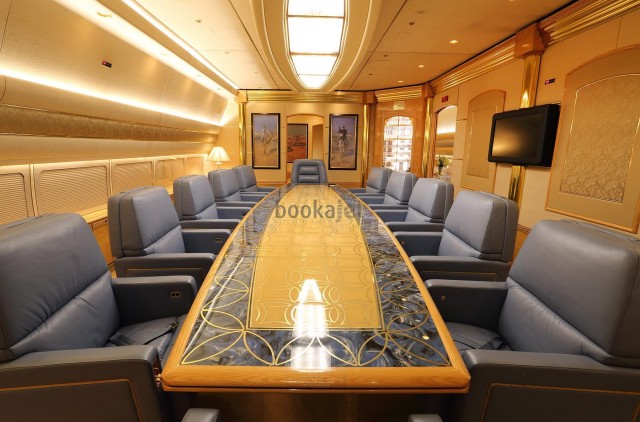 If you do have that kind of spare change, however, you might find that this plane is one you want to have. It's for sale, and you can have it if you simply pay the price. It's a Boeing 747, and it's for sale. Book A Jet is the management company that hast listed the jet for sale and while the price is not actually listed, aircraft experts have determined that based on its age and its features, $26 million is the right price. At the moment, buyers are asked to make an offer on the jet and the best one will be the one that is chosen. It's an interesting move by the company, and one that is not completely unexpected.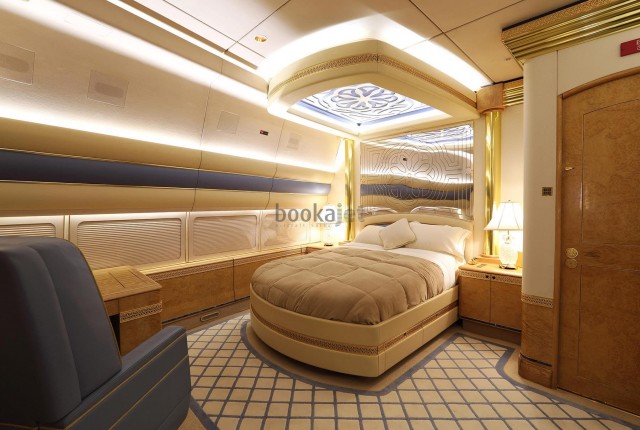 If you want the jet, know that it comes with two spare engines, two spares for each nose and main wheel, and it's in excellent condition. The layout is currently being described as something called VVIP, and it's been announced that the private jet has been meticulously cared for by the same company for more than 20 years, which is how long the royal family has owned the jet. It features several meeting rooms, a few conference rooms and it has offices, dining rooms and staterooms for rest and relaxation during long and tedious flights. The aircraft has been remodeled to make it more appealing, thought he last remodel was in the mid-2000s. Added to the already luxurious aircraft at that point was a spiral staircase, real wood furniture and gold trim on the fixtures and the walls.
The plane was also updated with leather seats in a shade of very light cream, perfectly pleasing to the eye. The company offering the jet for sale is happy to provide tours and private showings to serious buyers only, as well as more in-depth photos and videos of the aircraft to those with deep enough pockets.