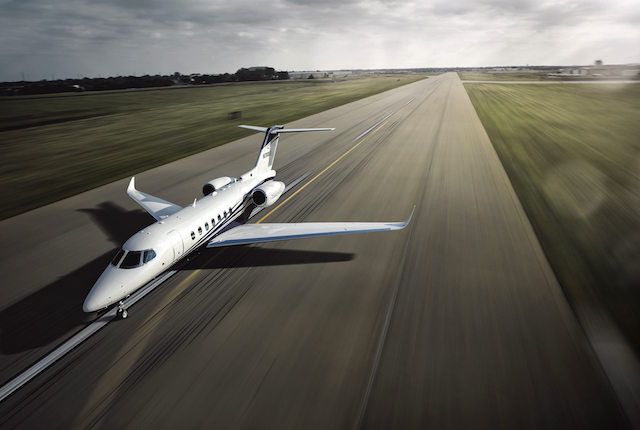 Owning and operating a private jet is by no means inexpensive, as they are easily some of the most expensive vehicles to own. Between the initial purchase of the actual jet, paying for it to be stored in a hanger, and all the various costs associated with operating the vehicle, having a private jet becomes a multi-million dollar investment. Now while private jets are expensive, there are some "affordable" ones out there. By "affordable" we are talking about jets that cost under $10 million dollars. Obviously that's still a lot of money, but compared to the $80 million dollar jets that are out there, the ones on our lists start to look pretty good. Here are five of the best affordable private jets that you can buy today.
Photo from Cessna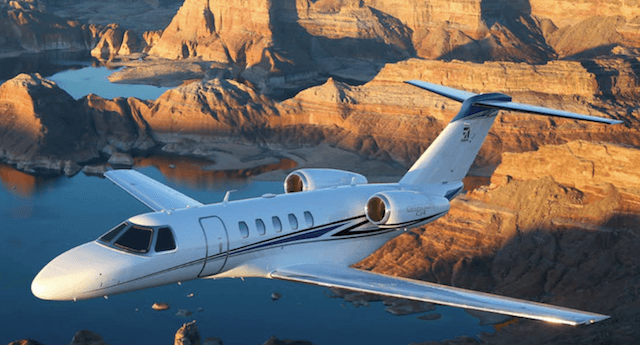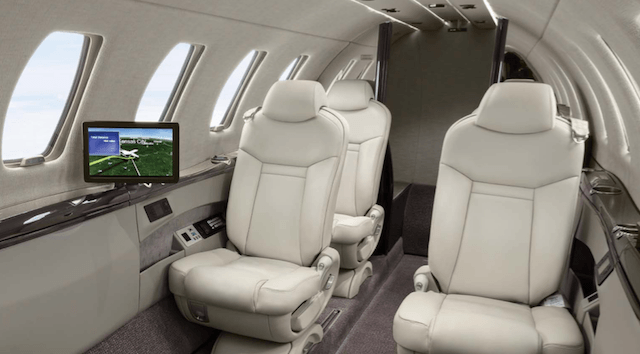 5. The Cessna Citation CJ4 – $9.4 Million
For just under $10 million dollars, the Cessna Citation CJ4 is probably one of the best "affordable" small private jets that you can get. The jet measures out to be 53.4-feet in length and there is enough room inside to accommodate 10 passengers. Operated by a single pilot, the CJ4 is powered by two Williams FJ44-4A turbofan engines that offer 3,621 pounds of takeoff thrust. This Cessna is capable of reaching altitudes of 45,000-feet, speeds of 590 mph, and it can travel some 2,497 miles on a single tank of fuel. Despite it's small size, it's still an extremely capable private jet. While it can't really fly over oceans, it's perfect for traveling around the United States or Europe, for example.
Photos from Cessna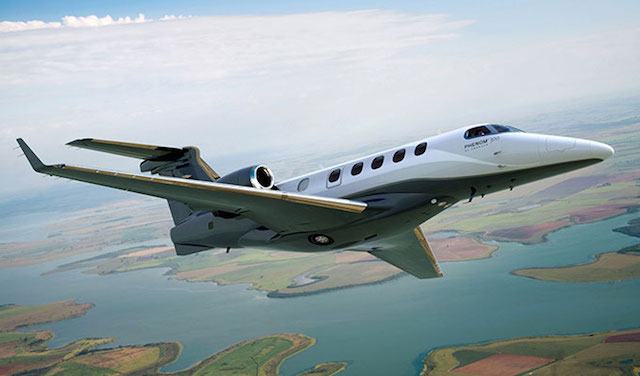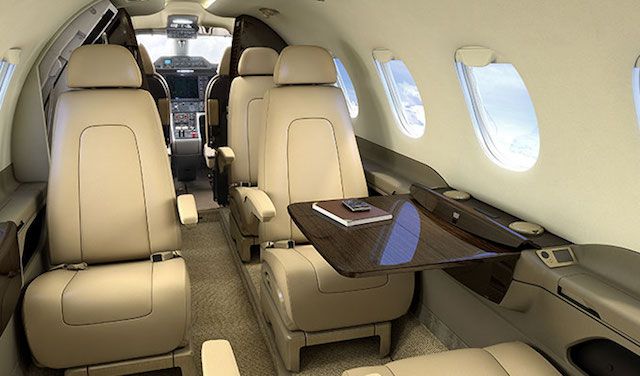 4. The Embraer Phenom 300 – $9 Million  
Embraer is certainly a leading name in the world of aviation, and their Phenom 300 is a highly desirable light jet thats one of the best "affordable" one's out there. The single-pilot aircraft comes in a few different configurations in terms of the interior and it can accommodate anywhere from 6 to 10 passengers in total. Capable of reaching speeds of 598 mph, the Phenom 300 is quite capable in terms of performance. The Phenom 300 can also cruise at altitudes of 45,000 feet and it's able to travel 2,268 miles before needing to be refueled. For a lightweight and "affordable" private jet, the Embraer Phenom 300 has a lot to offer customers who aren't looking to completely splurge on a new business jet.
Photo from Embraer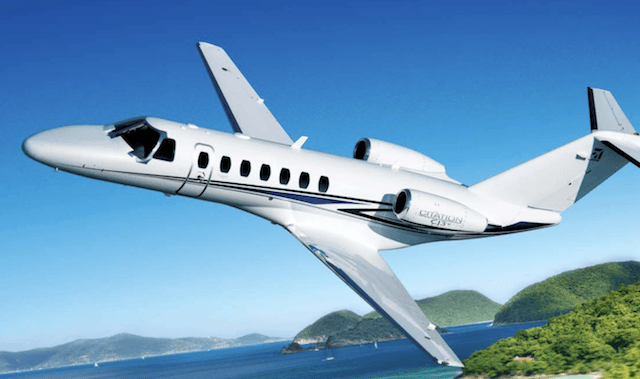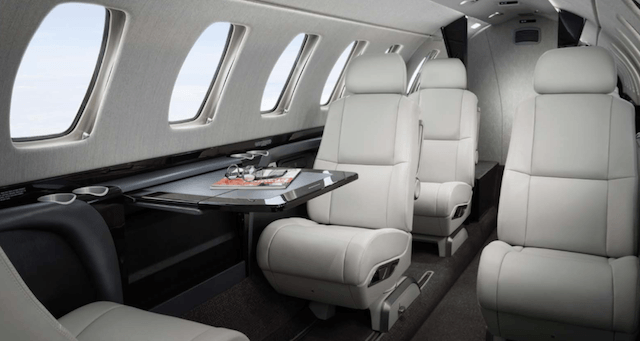 3. The Cessna CJ3+ – $8.4 Million
The CJ3+ from Cessna is just a slight "downgrade" from the CJ4. For those looking to spend even less money, this $8.4 million dollar vehicle is an attractive option. Instead of 10 passengers it can accommodate only 9, it travels slightly slower at 480 mph, and it has a slightly shorter range of some 2,347 miles. While it's not as capable as the CJ4, the CJ3+ still can more or less do the same thing, and you'll get to save a few million dollars in the long run.
Photos from Cessna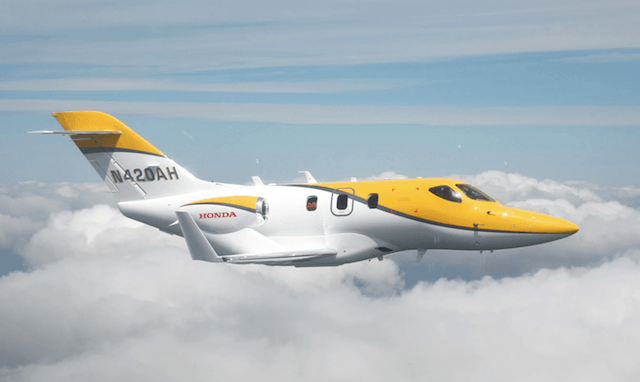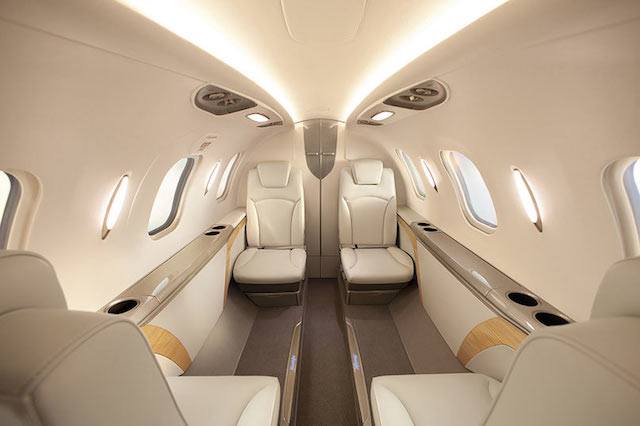 2. The HondaJet – $4.5 million 
Arguably one of the best ultra-light and affordable private jets that you can buy is the HondaJet. The HondaJet is the first jet from the company available for consumers and its $4.5 million dollar price tag is quite appealing, all things considered. The 42.6-foot aircraft can accommodate four passengers and two crew members in total. The HondaJet is capable of reaching speeds of 483 mph and it can travel 1,357 miles in total with four passengers on board. It might not be the most capable or luxurious private jet on the market, however it's reliable, safe, and efficient. And besides, at $4.5 million dollars it's hard to beat the HondaJet when it comes to price. It's easily one of the most affordable jets that you can own.
Photos from HondaJet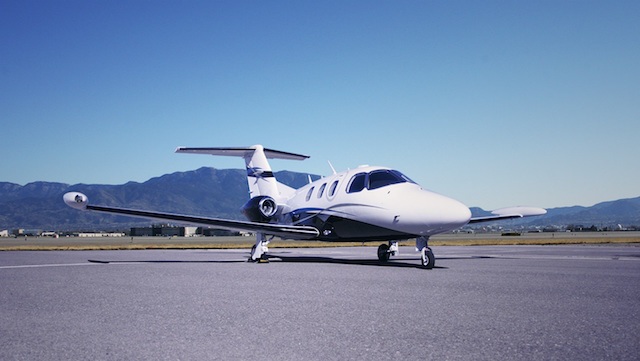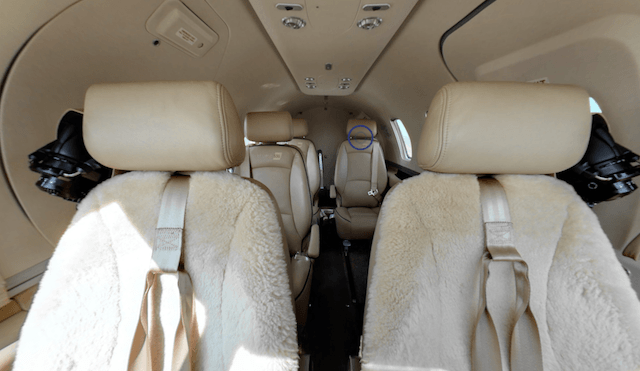 1. The Eclipse 550 – $2.99 Million
If you absolutely need a private jet no matter what and want to spend the least amount of cash possible, the Eclipse 550 from One Aviation is easily one of the most affordable private jets one the market today. With it's base price of just $2.99 million dollars, the Eclipse 550 is an absolutely great value. While it's by far not the most luxurious or premium private jet out there, it still has plenty to offer. The vehicle can reach speeds of 431 mph, it's capable of reaching altitudes of 41,000-feet, and it can travel 1,294-miles in total. It can be operated by just one pilot and you can fit between four and five passengers on the inside. In terms of business class jets the Eclipse 550 is very basic, however it was created to be the best affordable private jet out there. One Aviation specifically designed this aircraft with savings in mind, and if you're looking to spend the least amount of money on a relatively good private jet, the Eclipse 550 is one private jet to consider.
Photos from One Aviation