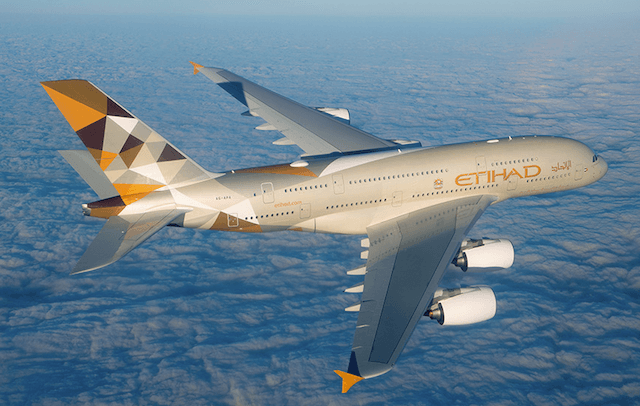 Frequent flyers will often tell you just how annoying and tiring flying can get. Flying all over the world siting cramped in coach near a crying child is an experience most don't not want. This is where first class comes in. While a first class ticket is considerably more money, the perks that it grants you are often worth it. We are now seeing airliners from all over completely remaking their first class seats in an effort to stay competitive in addition to offering the finest luxuries available in the sky. Some do an okay job, but others like Etihad Airways really go the extra mile. The United Arab Emirates airliner has recently partnered with Chapman Freeborn, an aircraft chart company, to create a new line of premium first class cabins, as Robb Report details:
Air travel that combines the size and support of a major carrier with the exclusivity and convenience of a private jet is now a reality as Chapman Freeborn's clients can experience long-haul luxury and privacy while aboard the largest commercial passenger plane in the world.
Within the Residence, guests spend their flight time in the rarified comfort of a 125-square-foot, three-room suite that includes a living room with a Poltrona Frau leather sofa, two dining tables, and a 32-inch flat-screen television. A separate bedroom features a double bed draped in Egyptian-cotton sheets, a natural-fiber duvet, a selection of pillows, and an en suite bathroom with shower. The Residence also comes with its own butler, as well as a private chef ready to custom-create menus to order. The gourmet cuisine is served on fine bone china and complemented with Studio William's Royal Oak cutlery and Lucaris crystal. A selection of Cognac served in glasses from Normann Copenhagen makes for a notable nightcap.
Those traveling solo can also opt for one of the nine First Apartment cabins on board. Smaller than the Residence, but still large on amenities, each cabin features a Poltrona Frau leather armchair and ottoman (the latter unfolding to form an 81-inch bed when it is time to retire), a 24-inch flat-screen television with over 750 hours of programming, a small refrigerator, a vanity, and access to the First Class bathroom with shower. (Etihad.com, Chapman-Freeborn.com)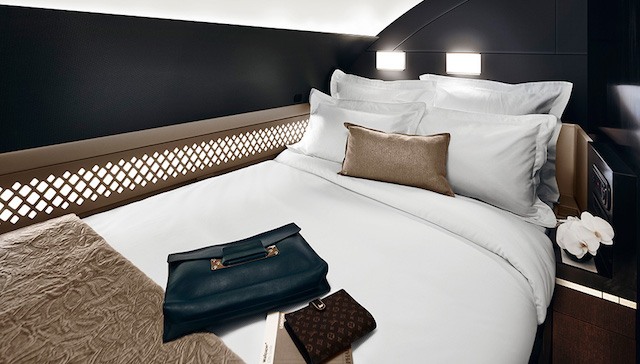 So in effect, this new partnership gives you all the advantages that both a major airliner and a luxury charter company can bring, with very little downsides. As you can see, with these new cabins onboard Etihad's Airbus A380, you get a lot for your money. No longer are we living in a time where "first-class" meant a better seat, more leg room, and better service. Rather with Etihad, you are getting basically an entire suite to yourself.
While these packages will obviously be extraordinarily expensive, the cost seems justified to me. If you were flying from Australia to the United States for example, you would want all the comfort and luxury amenities that you can get on a flight like that. With Etihad, you are now getting the best-of-the-best. No many airliners can offer a private suite with a full-sized bed and an ensuite bathroom, and this move by Etihad is sure to draw many new customers in. Seriously, if you had the option to fly like this, would you really pass the opportunity up? I know I wouldn't.