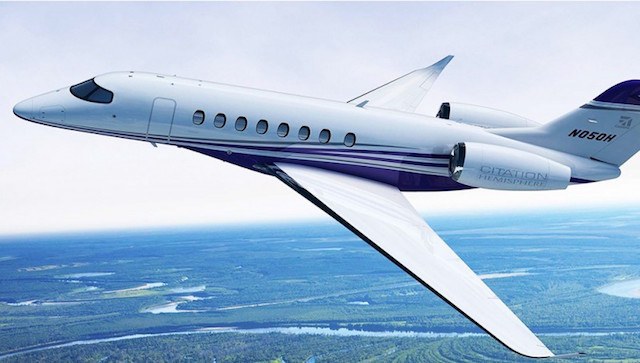 In a move to bring in new customers, Cessna has recently revealed it's newest business jet. It's called the "Hemisphere" and it will be the largest business jet the company has ever made. Cessna is going all-in with the Hemisphere and it is on track to be one of the more premium private jets on the market.
The Hemisphere offers a diameter of 8.5-feet in total, making it the largest from the company. Since it's so large, it will even offer a flat floor. There's enough room on the Hemisphere to accommodate 18 passengers in total, and it's expected that Cessna will offer a range of different interior options. So for example, instead of having room for 18 passengers you could theoretically replace some of those seats for a small bed or even  an office space.
Naturally since it's called the "Hemisphere", this Cessna can travel large distances. With it's twin-engine configuration, the Cessna Hemisphere can cover some 5,178 miles before needing to refuel. That means you can fly non-stop from Portland to Tokyo or from Moscow to New York. For the globe-trotting businessman or businesswoman, the Hemisphere is quite the jet.
The Cessna Hemisphere is expected to begin it's first flight sometime in 2019, and we are still waiting to hear from Cessna about an official release date or how much it costs. However given what it offers, it's expected to cost at least $30 million dollars. While that's a massive sum amount of money, it's fairly compelling when compared to other jets within its class. We look forward to hearing more from Cessna about the Hemisphere as it will surely be one of the companies most promising business jets.
Photo from Cessna