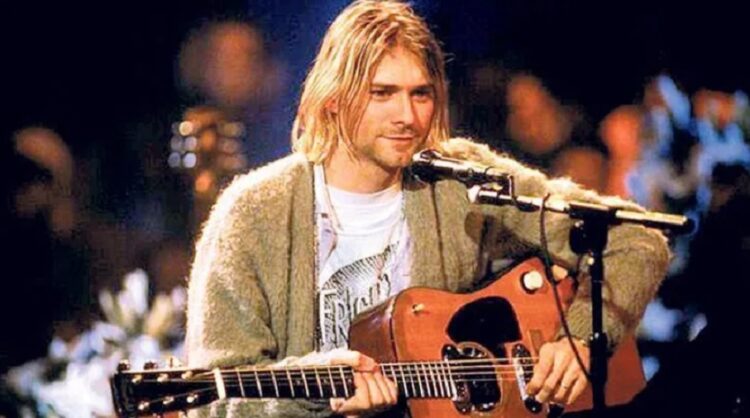 The world of music memorabilia is filled with fascinating stories, unique items, and passionate collectors. Some of the most sought-after pieces are not only rare but also have significant cultural and historical value. This often leads to astronomical prices being paid for such items, including guitars, lyrics, and even pianos used by legendary musicians. In this article, we will explore some of the most expensive music memorabilia ever sold, showcasing the immense value placed on these treasured artifacts.
It comes as no surprise that many of the items making it onto the list of most expensive music memorabilia are associated with iconic bands and musicians, such as The Beatles, Bob Dylan, and Kurt Cobain. These artists have left an indelible mark on the music industry and continue to captivate fans with their talent and influence. As a result, pieces connected to these legends often command staggering prices at auction.
Some of the most notable sales include Kurt Cobain's MTV Unplugged guitar, which sold for over $8 million, John Lennon's piano used in the composition of "Imagine" for $2.2 million, and Bob Dylan's handwritten lyrics for "Like a Rolling Stone" fetching £1.2 million. This article delves further into the stories behind these extraordinary items, exploring what makes them so valuable, and unveiling the sheer dedication of the collectors willing to spend vast sums to possess such significant pieces of music history.
Most Expensive Music Memorabilia
Handwritten Lyrics
Collectors often seek out handwritten lyrics, as they provide a tangible connection to the creative process of legendary musicians. A prime example is John Lennon's "A Day In The Life" lyrics, which were auctioned off for £810,000 at a Sotheby's auction in 2010. Another significant sale was Bob Dylan's "Like a Rolling Stone" handwritten lyrics, which fetched £1.2 million at Sotheby's in 2014.
Signed Guitars
Guitars signed or played by famous artists can also fetch high prices at auction. Kurt Cobain's MTV Unplugged Guitar is the most expensive example, selling for a staggering $8,013,000.
Pianos
Iconic pianos used by musicians can also be considered highly valuable memorabilia items. John Lennon's piano, which he used while composing the hit song "Imagine," was purchased by singer George Michael for $2.2 million at auction in 2001.
Cars
Custom-made vehicles owned by rockstars can generate considerable interest at auction. For example, John Lennon's custom-made Rolls Royce was sold to a collector for an undisclosed sum.
Album Covers
Rare or signed album covers can also be highly sought after, with the value depending on factors such as rarity, condition, and the artist's popularity.
Costumes
Music artists' costumes, especially those worn during iconic performances, can become valuable memorabilia. Factors such as rarity, historical significance, and overall appeal can drive up the value of these unique items.
Awards
Lastly, awards such as Grammys, MTV Music Awards, or other significant industry honors obtained by world-renowned musicians, may generate substantial sums at auction, especially if linked to a highly successful career.
Iconic Artists and Their Valuable Collectibles
John Lennon
John Lennon's memorabilia has fetched significant sums at auctions. Highlights include handwritten lyrics of "A Day in the Life," sold for $1.2 million, and his "Beatles" Rickenbacker 325 guitar that sold for $910,000.
Paul McCartney
As a founding member of The Beatles, Paul McCartney's memorabilia is also high in demand. One notable sale was McCartney's handwritten lyrics for "Maxwell's Silver Hammer," which sold for $192,000.
Michael Jackson
Michael Jackson memorabilia includes iconic items like his red leather 'Thriller' jacket and the famous sculpture of Michael Jackson and his pet chimpanzee, Bubbles. The latter was sold for a staggering $7,466,000 in 2001.
The Beatles
The Beatles' memorabilia is always in high demand, with some of the most valuable items being handwritten lyrics, instruments, and photos. An iconic item was the band's signed contract with manager Brian Epstein that sold for $554,000.
Jimi Hendrix
Jimi Hendrix memorabilia includes instruments, personal items, and even a lock of his hair. One memorable sale was Hendrix's 1965 Fender Stratocaster guitar, which sold for $325,000.
Elvis Presley
Elvis Presley's memorabilia can be particularly valuable, like his 1954 Gibson J-200 guitar that sold for $1.32 million, making it the most expensive piece of Presley memorabilia ever sold.
Bob Dylan
Bob Dylan's memorabilia features items like personal notebooks, instruments, and signed photos. A standout sale was the sale of Dylan's 1965 Fender Telecaster electric guitar that was once owned by The Band's Robbie Robertson, which sold for $490,000.
Kurt Cobain
Kurt Cobain's memorabilia includes his instruments, clothing, and personal items. A notable example is Cobain's iconic cardigan from Nirvana's "MTV Unplugged" performance, which fetched $334,000 at auction.
Wu-Tang Clan
Wu-Tang Clan's one-of-a-kind album "Once Upon a Time in Shaolin" became a valuable piece of music memorabilia when it was purchased by Martin Shkreli for a reported $2 million, making it one of the most expensive musical works ever sold.
Notable Auction Houses for Music Memorabilia
Bonhams
Bonhams is a global auction house that offers dedicated sales in the fields of film, entertainment, music, and sporting memorabilia. With specialists based in London, New York, and Los Angeles, their popular culture team is truly global and one of the most highly experienced groups of experts in this evolving market.
Heritage Auctions
Heritage Auctions is another important auction house that frequently hosts Music Memorabilia & Concert Posters Signature® Auctions. These events often feature unique and historical pieces, such as rare concert posters, attracting collectors and enthusiasts from around the world.
Christie's
Christie's is a world-renowned auction house with a long history in the art and memorabilia market. They have held auctions of significant music memorabilia, including iconic items owned by legendary musicians, thus cementing their reputation in the field of music collectibles.
Sotheby's
Sotheby's is another prestigious auction house that regularly offers valuable music memorabilia items in their sales. Known for handling rare and expensive pieces, Sotheby's has auctioned music-related items, such as handwritten lyrics and instruments, belonging to some of the most famous artists in history.
Julien's Auctions
Julien's Auctions specializes in entertainment memorabilia and has held numerous events featuring music-related items. They have garnered attention for their auctions of significant pieces from legendary musicians, ranging from instruments to personal items, making them a popular destination for collectors in the music memorabilia market.
In summary, these auction houses – Bonhams, Heritage Auctions, Christie's, Sotheby's, and Julien's Auctions – are some of the most reputable and well-established entities in the music memorabilia world. Collectors and enthusiasts seeking high-value, iconic, and unique pieces can confidently turn to these establishments for their expertise and offerings.
Record-Breaking Sales
In the world of music memorabilia, some items stand out for their incredible value and astonishing sales prices. These record-breaking sales often involve iconic artists and rare pieces of music history.
One such item is Kurt Cobain's MTV Unplugged Guitar, which sold for an astounding $8,013,000. This exceptional piece of memorabilia holds a significant place in music history as it was played by the late Nirvana frontman during their legendary MTV Unplugged performance.
Renowned musicians Eric Clapton and Sting have also contributed to the list of high-priced memorabilia sales. Clapton's famous Stratocaster guitar, known as "Blackie," was auctioned off for over a million dollars, while a Steinway grand piano belonging to the former Police frontman fetched a similarly impressive price.
The Beatles, arguably the most iconic band in history, have several pieces of memorabilia that have broken records. John Lennon's Rolls Royce Phantom V, which was extravagantly customized and painted in a psychedelic design during the period of Sgt. Pepper's Lonely Hearts Club Band, sold for millions of dollars. Additionally, the Beatles' Sgt. Pepper drumhead, featured on the album cover, was another valuable and sought-after item.
Other notable artists with record-breaking memorabilia sales include Elton John, George Michael, and Ringo Starr. Elton John's "Imagine" lyric sheet, handwritten by John Lennon, fetched a considerable amount at auction. Similarly, a jacket worn by George Michael during his "Faith" tour garnered a significant sum. Ringo Starr's personal copy of The Beatles' "A Day in the Life" was a highly valuable piece, as well.
Rock legends such as Brian May, Jimmy Page, and Mark Knopfler, as well as more contemporary artists like Liam Gallagher and Bryan Adams, have seen their memorabilia command impressive prices. In some cases, celebrity collectors like Kim Kardashian have contributed to the high demand and value of these music-related items.
While these record-breaking sales represent a small fraction of the music memorabilia market, they offer a glimpse into the immense value placed on the artifacts of musical legends. Collectors and fans alike are willing to pay top dollar for a chance to own a piece of their favorite artist's history, and the market for these items shows no signs of slowing down.
Music Memorabilia Collectors and Their Collections
Music memorabilia collectors come from various backgrounds, including both private collectors and institutions dedicated to preserving music history. These collectors often seek out rare, unique, and valuable items related to iconic artists, bands, and moments in music history.
Some private collectors specialize in particular genres or time periods, while others focus on specific artists or groups. For example, a collector might have a penchant for classic rock memorabilia, while another might be passionate about jazz history. The scope of a collection can range from signed photographs and autographs to more substantial pieces, such as stage-worn costumes, instruments, and handwritten lyrics.
Notable collectors in the world of music memorabilia include:
Mick Fleetwood, the drummer from Fleetwood Mac, is known for his extensive collection of Beatles memorabilia. His collection features items such as handwritten notes and letters, concert posters, and rare photographs.
Graeme Sharpe, a wealthy English collector, reportedly spent $200,000 on an unsigned painting by John Lennon. In addition, he possesses a vast collection of memorabilia from The Beatles, Rolling Stones, Bob Dylan, and Jimi Hendrix.
Hard Rock Café is a well-known institution that collects and displays music memorabilia in their locations worldwide. Their collection includes over 80,000 items, such as a Jimi Hendrix flying V guitar, Eric Clapton's Fender Blackie Stratocaster, and handwritten lyrics of various iconic songs.
One of the largest collections of music memorabilia resides at the Rock and Roll Hall of Fame in Cleveland, Ohio. This esteemed institution celebrates the history of rock and roll through its extensive collection of artifacts, which includes items such as the drum set used by Dave Grohl (Nirvana) on their landmark album "Nevermind," handwritten lyrics by John Lennon for "A Day In The Life," and Kurt Cobain's guitar from Nirvana's "Unplugged" performance.
Collectors often acquire memorabilia through auctions and direct sales. Some of the most expensive sales in music memorabilia include:
David Gilmour Guitar Collection, which was sold for $21,490,750.
Kurt Cobain Unplugged Guitar, sold for $6,500,000.
Kurt Cobain Fender Mustang from "Smells Like Teen Spirit," sold for $4,500,000.
In conclusion, music memorabilia collectors play an essential role in preserving artifacts of music history. These collectors, both private and institutional, contribute to the appreciation of the music's cultural significance and help keep the spirit of these iconic artists and moments alive for future generations.
The Impact of Music Memorabilia on the Music Industry
Music memorabilia has played a significant role in shaping the music industry, transcending various genres, including pop, rock, hip hop, and folk. Valuable collectibles such as signed instruments, album covers, handwritten lyrics, and stage outfits connect fans to their favorite artists and contribute to the industry's overall growth.
For instance, the sale of rock memorabilia has amassed large sums of money in auction houses throughout the years. Kurt Cobain's MTV Unplugged Guitar recently sold for $8,013,000, catering to fans' cravings for unique rock memorabilia. Another noteworthy example is Michael Jackson's red leather 'Thriller' jacket, which raked in millions as fans aimed to possess a piece of the legend's extraordinary pop career.
Moreover, the music memorabilia market often plays a crucial role in raising funds for charity. Many artists and non-profit organizations benefit from the sale of these items, as substantial amounts are donated to various causes. The music industry can effectively leverage the memorabilia market to generate goodwill and increase awareness of important social issues.
Furthermore, memorabilia isn't limited to specific genres. Hip-hop and folk artists also have their fair share of valuable collectibles. For example, Jay-Z's signed Rocawear clothing line memorabilia may hold significant financial and cultural value for fans.
To conclude, music memorabilia has a significant impact on the industry, supporting its progression and catering to fans' desires for personal connections with their favorite artists. The market's vast array of collectible items spanning different music genres helps preserve musical history, generate income, and often serve as a platform for charitable endeavors.
Preserving and Authenticating Music Memorabilia
Preserving music memorabilia is essential to maintain its value and historical significance. Collectors must take specific steps to ensure that items remain in good condition. One example is storing memorabilia in a temperature-controlled environment, as exposure to fluctuating temperatures or high humidity levels can damage delicate materials like paper and fabric. Additionally, items should be kept away from direct sunlight to avoid fading and discoloration.
Authentication is another crucial aspect of collecting music memorabilia. This process helps determine whether an item is genuine or counterfeit. Experts in the memorabilia industry use various methods to authenticate artifacts. These methods may include examining signatures and handwriting, comparing items to known examples, and using forensic techniques like ink analysis.
Music memorabilia items can hold significant value, especially when attached to iconic artists or events. Here are the most expensive music memorable items every sold in order of value:
Kurt Cobain's MTV Unplugged Guitar – $8,013,000
The Beatles "A Day In The Life" Lyrics by John Lennon – $1,080,000
Ringo's Copy of The Beatles' "The White Album" – $1,050,000
Bob Dylan's "Like a Rolling Stone" Handwritten Lyrics – $2,045,000
John Lennon's 1965 Rolls Royce Phantom V – $3,497,500
Elvis Presley's 24-karat Gold Leaf Piano – $675,000
David Bowie's "Space Oddity" Demo Tape – $329,100
Prince's Yellow Cloud Guitar – $225,000
Michael Jackson's "Bad" Tour Glove – $216,000
Madonna's "Like a Virgin" Dress – $204,000
Eric Clapton's Fender Stratocaster "Blackie" – $959,500
Jimi Hendrix's 1968 Fender Stratocaster – $2,000,000
Paul McCartney's 1964 Aston Martin DB5 – $1,811,994
Elvis Presley's "TCB" Necklace – $500,000
John Lennon's Gibson J-160E Guitar – $2,410,000
Bob Dylan's Newport Folk Festival Electric Guitar – $965,000
Jerry Garcia's "Wolf" Guitar – $1,900,000
Freddie Mercury's "I Want to Break Free" Costume – $300,000
Jim Morrison's "Light My Fire" Lyrics – $200,000
The Beatles' First Contract with Brian Epstein – $358,000
Auctions are a popular venue for both buying and selling high-value music memorabilia. Renowned auction houses like Sotheby's and Christie's have overseen the sale of many record-breaking items. In addition, these auctions often attract a lot of media attention, which can add to the allure of owning a prized piece of music history.
Television shows dedicated to music memorabilia have also gained popularity, shining a spotlight on the fascinating world of collecting. Programs like these help to educate the public about the importance of preserving and authenticating items, as well as the incredible stories behind them.
In conclusion, preserving and authenticating music memorabilia are crucial steps in safeguarding the items' historical value and significance. Collectors should invest time and effort into understanding how to care for their memorabilia to ensure its longevity and to maximize its potential worth.
The Future of Music Memorabilia Collecting
As the interest in music memorabilia continues to grow, collectors can expect to see an array of valuable and unique items hitting the market. Some of these collectibles may include rare vinyl singles, autographed photos, or even personal belongings of iconic musicians such as Mick Jagger, Keith Richards, and George Harrison.
The digital age has also impacted the world of music memorabilia collecting. With the increasing availability of high-quality digital images and videos, collectors may place a greater emphasis on the importance of original, physical items. For example, a signed photograph from the height of Beatlemania could hold immense value due to its scarcity and tangible nature.
In addition, music memorabilia collectors may become more discerning in their acquisitions, seeking out items with a strong provenance and history. Items that can be directly linked to notable events or performances are likely to carry a premium, such as a guitar used by Keith Richards during a specific Rolling Stones concert.
Furthermore, as collectors look for new ways to display and enjoy their prized possessions, interactive experiences and virtual reality technology could play a role in the future of music memorabilia collecting. Imagine being able to virtually tour a museum featuring life-like, 3D-rendered exhibits of memorabilia from your favorite musicians, or attend a virtual auction where you can bid on rare items in real-time.
In summary, the future of music memorabilia collecting looks to be an exciting and ever-evolving landscape, with collectors valuing unique and meaningful items backed by strong historical significance. Advancements in technology may also open up new ways to appreciate and celebrate these cherished pieces of music history.